Canada/New England Cruise
Benny Tate and Friends Canada & New England Cruise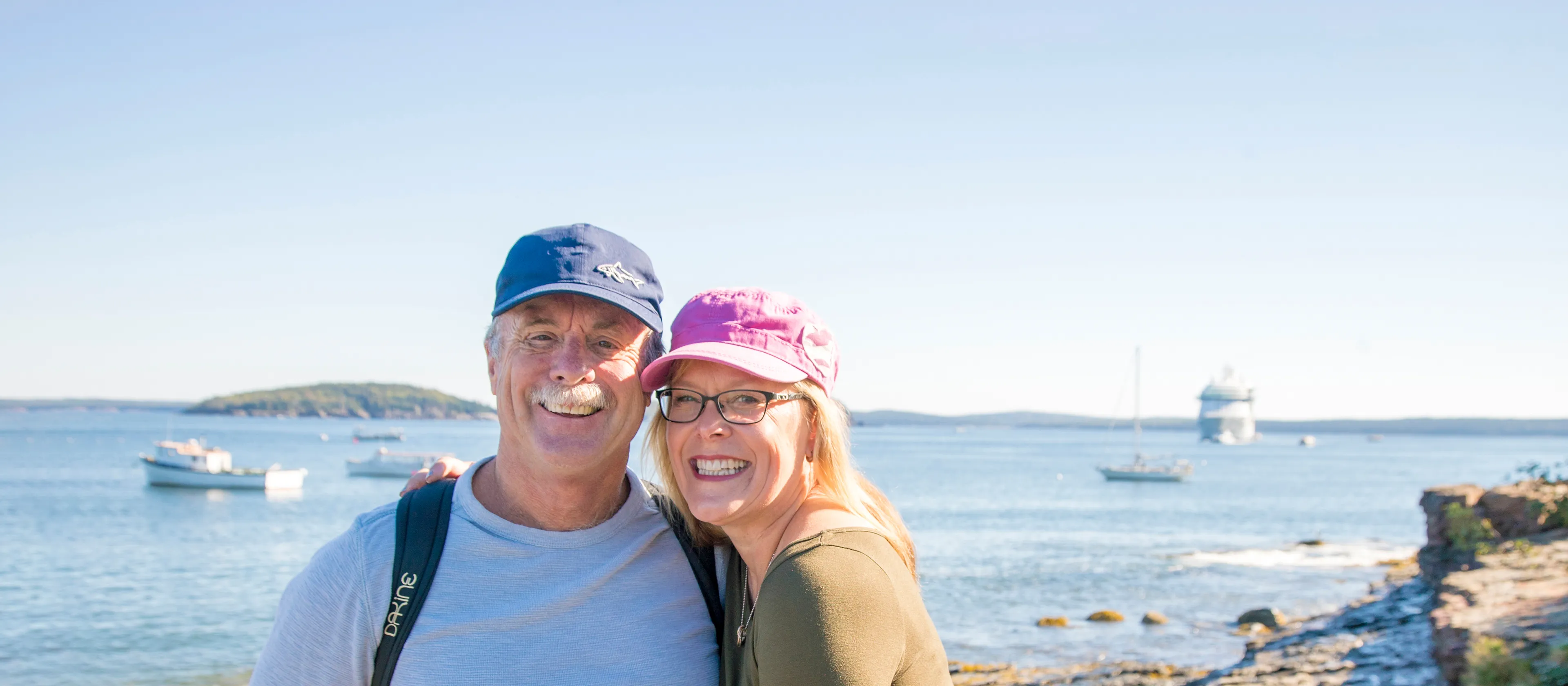 OR BOOK BY PHONE
888 245 4284

Join this amazing Christian Cruise to Canada & New England with IMC Gospel Music Celebration and Benny Tate
A Note From BENNY TATE
Dear Family and Friends,
Join us for a fun-filled and invigorating week at sea in one of North America's most scenic and romantic places. Fall is the perfect time to discover this gorgeous landscape as foliage transforms into vibrant colors. On this vacation like no other, we have booked a fabulous ship for a cruise filled with fellowship, entertainment and soul-stirring music from some of the biggest names in Southern Gospel.
Get ready to celebrate, worship, and rejuvenate while enjoying the music of your favorite IMC artists, including the Booth Brothers, Ernie Haase & Signature Sound and TaRanda. Laugh until you cry with the comedy of Mark Lowry. Come enjoy worship with Triumphant Quartet. Also, for the first time on Gospel Music Celebration cruises, there will be the sounds of impeccable acoustic music played at its finest by the multi-talented family group, Endless Highway!
This cruise celebration takes place amid the luxury and attentive service of one of Holland America's best ships, the Vista Class Zuiderdam. Immerse yourself in a world of lighthouses, lobster and laid-back charm by day and heavenly entertainment each night. We'll also have special events and showcases that will make you rejoice in the Lord.
Are you ready for the week of a lifetime? Come along with us in 2024 and enjoy the wonderful sights of New England and Canada.
Benny Tate
Featuring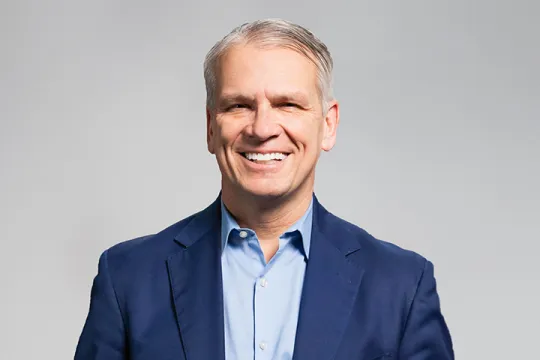 Dr. Benny Tate
Dr. Benny Tate, Senior Pastor of Rock Springs Church, has led the congregation from 80 to over 8,000 in 30 years. As the president of the Congregational Methodist Denomination and chaplain for the U.S. Senate and House of Representatives, he's a spiritual guide at the highest levels. His book, Defy the Odds, inspires many with his story of overcoming adversity. His passion extends to supporting other leaders, teaching via his podcast, and hosting church growth conferences.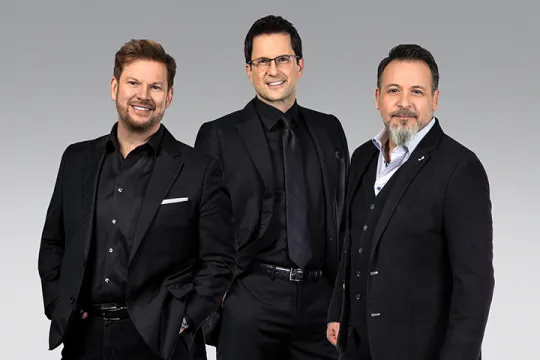 The Booth Brothers
The Booth Brothers, an American southern gospel vocal trio, have been recognized as one of the finest in gospel music for decades. Composed of Michael Booth, Jim Brady and Buddy Mullins, they are known for their inspiring songs, uplifting humor and messages of encouragement. Their performances are a testament to their deep commitment to musical excellence and desire to minister to audiences. They have received numerous accolades, including GRAMMY nominations, Dove Awards and Singing News Fan Awards.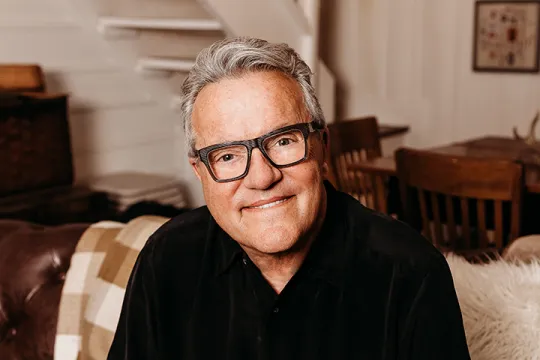 Mark Lowry
Mark Lowry, renowned singer, songwriter, author and humorist, is celebrated for his unique blend of comedy and profound biblical storytelling. Best known for the Christmas classic Mary, Did You Know? and his role in the GRAMMY© Award-winning Gaither Vocal Band, Lowry's work spans music, comedy, videos, books and CDs. His faith-driven philosophy resonates with audiences worldwide, making him a beloved figure in Christian music and comedy.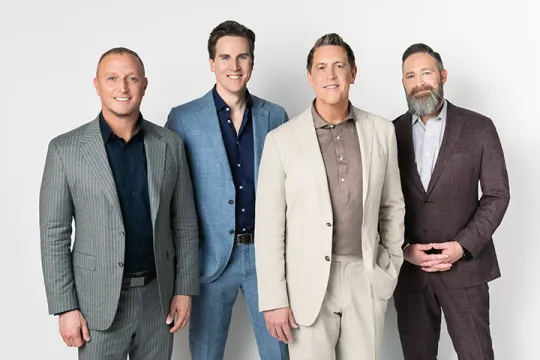 Ernie Haase & Signature Sound
Ernie Haase & Signature Sound (EHSS) is a globally renowned Southern gospel quartet founded in 2003. Known for their energy, excitement, and encouragement, EHSS has traveled worldwide, performing in places like Latvia, India, South Africa and New Zealand. Their unique performances and unmistakable four-part harmonies have made them one of the most celebrated quartets in Southern gospel history. They are both Grammy-nominated and a GMA Dove Award winner, with several RIAA-certified Gold and Platinum DVDs.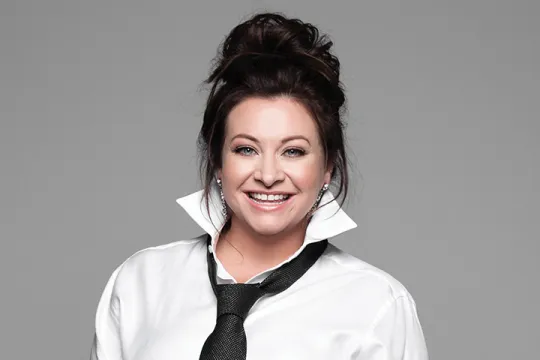 TaRanda
TaRanda, with over two decades in Christian music, is a beacon of heartfelt worship. Originating from Brooklyn, she's a featured soloist with the Brooklyn Tabernacle Choir. Winner of the GMA Dove Award for When The Healing Comes, her authenticity shines, performing at venues like the Kennedy Center to churches nationwide. Beyond music, her advocacy for charitable causes showcases her compassion.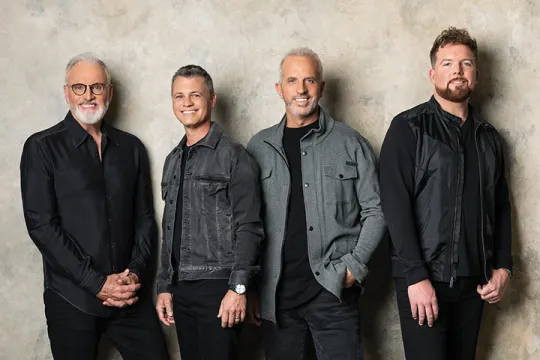 Triumphant Quartet
Triumphant Quartet, an American Southern gospel group, has captivated audiences since 2002 with its harmonious performances. Comprising David Sutton, Clayton Inman, Scott Inman and Eric Bennett, the quartet has received numerous accolades, including the Favorite Traditional Male Quartet award from 2009–2014. Their Yes album won the Dove Award for Southern Gospel Album of the Year in 2019. Known for their engaging personalities, they share the Gospel message through their music, creating a unique bond with their audience.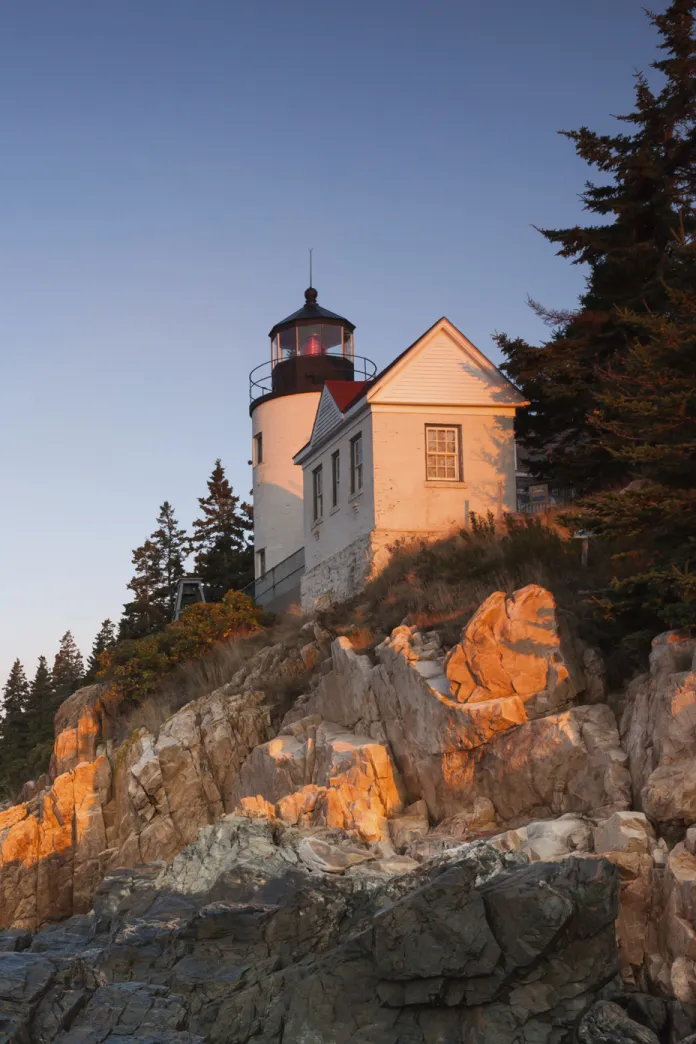 Bar Harbor, Maine
This coastal escape offers a charming downtown, whale watching, hiking, fresh lobster and vibrant fall foliage—a perfect blend of natural beauty and adventure.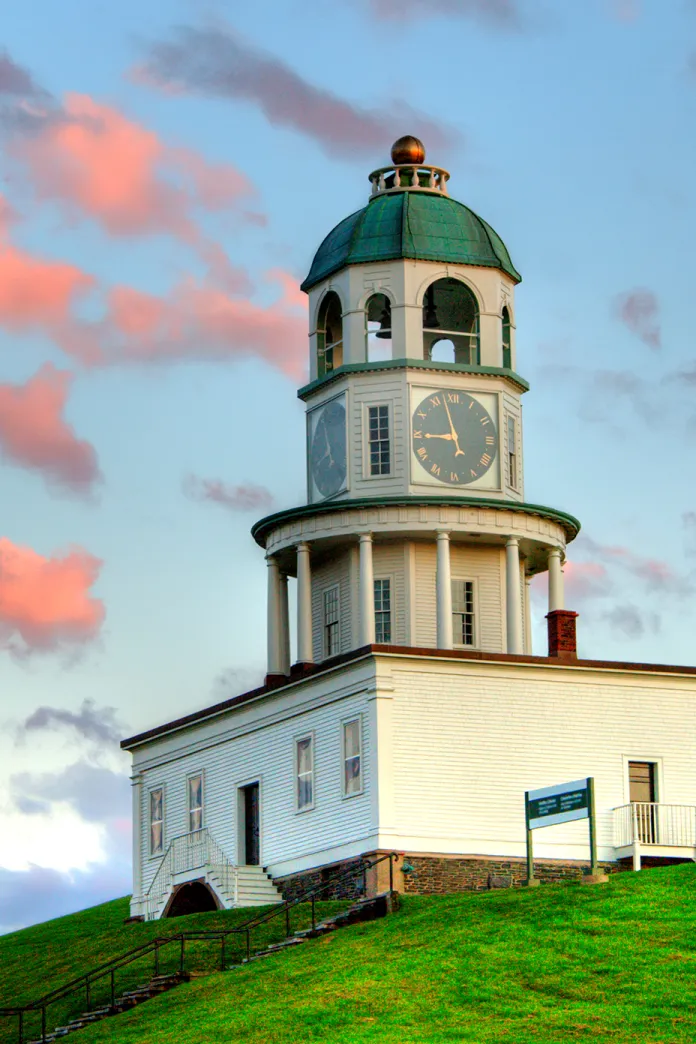 Halifax, Nova Scotia
Take a carriage around town or stroll to Citadel Hill for a cannon firing. See the Maritime Museum and go up the coast to the most photographed lighthouse.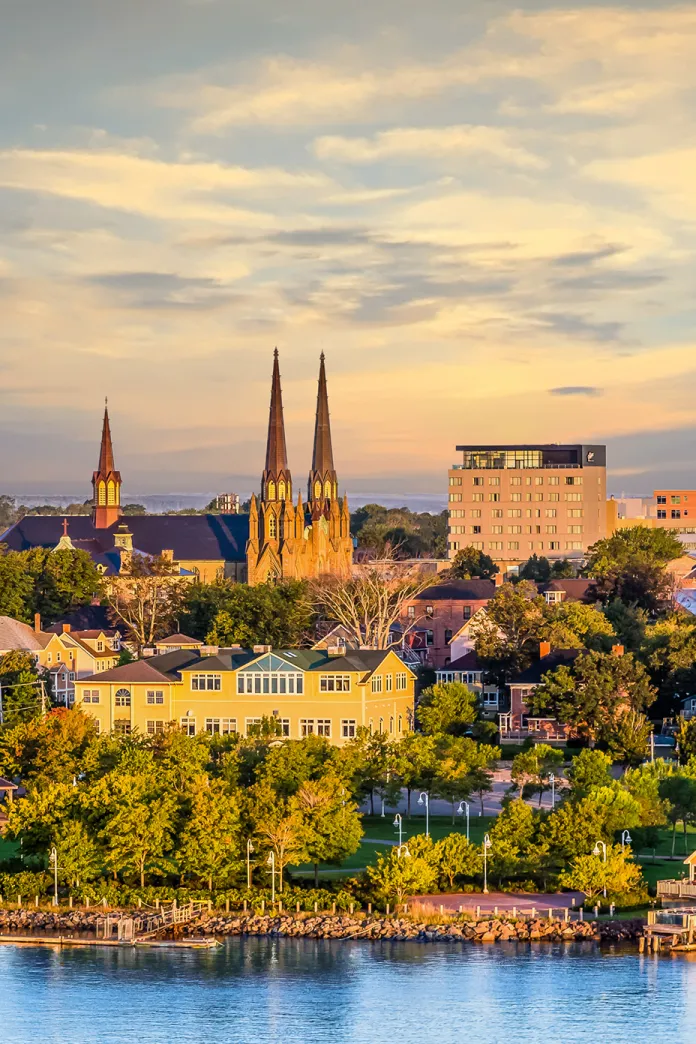 Prince Edward Island
This state capital offers visitors fresh seafood as well as outdoor adventures including glacier hikes, wildlife sightings, whale-watching tours and much more.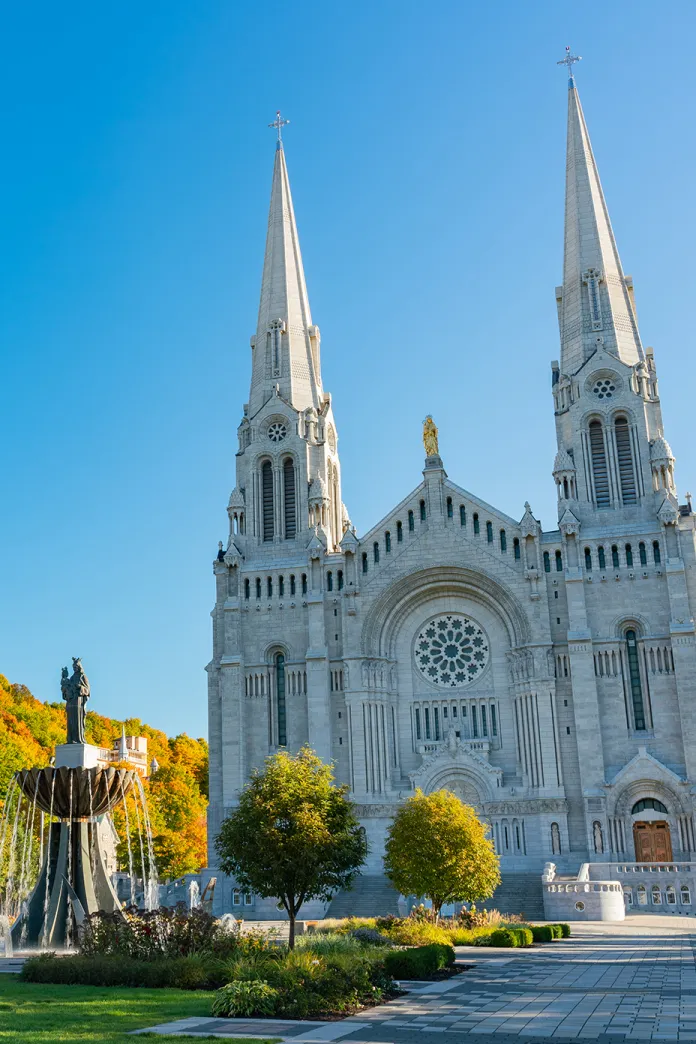 Québec City, Québec
For a taste of Europe, visit Québec City. See cobblestone streets in Old Town and visit the iconic Château Frontenac. For French cuisine, try Rue Saint-Antoine.
Top Sites
Experience a coastal landscape dotted with elegant lighthouses, charming villages with seaside cafés and fishing boats bobbing in the marina.
Holland America's Zuiderdam
An exquisite blend of classic maritime aesthetics and contemporary luxuries, the Zuiderdam continues to capture the hearts of travelers as the exclusive setting among cruise aficionados. From dawn till dusk, guests find themselves enveloped in a world of ceaseless engagement and enthralling amusement, as this cruise ship offers an eclectic array of activities and performances.
The culinary odyssey aboard is nothing short of exceptional, offering a symphony of options including indulgent steaks at the Pinnacle Grill, the comfort fare of Dive-In's burgers and fries and the refined elegance of Canaletto's Italian creations. As twilight paints the sky, the ship resonates with the sounds of melodic bliss—venues like the Rolling Stone Lounge and Billboard Onboard echo with the tunes that accompany you throughout the enchanting night.
Ship's Registry: The Netherlands
DECK PLANS
Deck 1 - Main
Deck 2 - Lower Rpomenade
Deck 3 - Promenade
Deck 4 - Upper Promenade
Deck 5 - Verandah
Deck 6 - Upper Verandah
Deck 7 - Rotterdam
Deck 8 - Navigator
Deck 9 - Lido
Deck 10 - Observation
Deck 11 - Sports
Deck 1 - Main
Less ocean movement and proximity to Lower Promenade dining and entertainment.
Conveniently close to Deck 2 entertainment.
Head to Guest Services if you have any questions or concerns. World Stage features innovative cruise ship shows and a two-story LED screen that creates a vivid wraparound display. The Atrium is a three-deck-high, open-floor-designed midship area that features a magnificent glass sculpture hanging from the ceiling. Experience smoother seas on this deck.
Deck 2 - Lower Rpomenade
Pinnacle Grill is the ultimate steakhouse at sea, with an exceptional menu of prime steaks, seafood and wine.
Visit the Art Gallery, an expansive onboard gallery space exhibiting works by emerging artists curated from the destinations visited by the ships.
The Dining Room is the flagship dining experience and is a welcoming and sophisticated setting for an exquisite breakfast, lunch or superb multicourse dinner.
World Stage features innovative cruise ship shows and a two-story LED screen that creates a vivid wraparound display.
Sing along, test your music trivia knowledge or sit back and enjoy as chart-topping hits fill the Billboard Onboard Room each night.
Deck 3 - Promenade
Enjoy a wide variety of duty-free shopping onboard at The Shops.
The Dining Room is the flagship dining experience and is a welcoming and sophisticated setting for an exquisite breakfast, lunch or superb multicourse dinner.
World Stage features innovative cruise ship shows and a two-story LED screen that creates a vivid wraparound display.
Tasman Room is a multipurpose room for meetings, events and entertainment
Deck 7 - Rotterdam
Get easy access to the Lido Market, Sea View Pool and Greenhouse Spa & Salon located two decks up.
Exclusive to suite guests, Neptune Lounge is a private place to relax, socialize and enjoy personalized concierge service. Enjoy complimentary refreshments, a relaxing seating area and access to Wi-Fi for a small charge.
Conveniently close to the Lido deck.
Deck 9 - Lido
Lido Market is a casual modern marketplace that offers the widest range of food options onboard for breakfast, lunch, dinner or a late-night snack.
Sea View Pool is an adults-only pool with the perfect spot to get some sun and watch the world sail by.
Canaletto is a relaxed setting with authentic Italian cuisine that is best enjoyed when shared.
Greenhouse Spa & Salon is a heavenly retreat that nurtures every aspect of your well-being with renowned spa rituals and healing touches. In the spa, pamper your skin with facial treatments featuring premium, naturally sourced ingredients. Nurture your body, too, with massage treatments employing time-honored, hands-on massage techniques gleaned from around the world. Take a class in our professionally staffed Fitness Center.
Deck 10 - Observation
"Nothing but net" at our Sports Courts just one deck above.
Club HAL's Kids Club offers an array of entertaining events for kids and teens ages 3-17, supervised by full-time, professionally trained staff.
Sliding Dome Cover over the Lido deck pool is a fully retractable roof that can open or close to suit all climates.
Explorations Central is exclusive destination programming designed to deepen your understanding of the places you visit. Sip elegantly prepared espresso drinks and nosh on fresh pastries from Explorations Café as you take in fantastic views.
Enjoy cocktails and sunsets with panoramic views at Crow's Nest.
Deck 11 - Sports
Take in the spectacular sites and capture the best photos from this deck.
Enjoy complimentary lessons, tournaments and courts with amazing top-deck views at the Sports Courts.
The Retreat is an outdoor area that is perfect for guests looking for a quieter, more luxurious place to rejuvenate during their cruise. Enjoy the wonderful views and take in the relaxing atmosphere in private cabanas, lounge chairs, sun beds and exclusive bar service.
CANADA & NEW ENGLAND CRUISE FAQs
Please carefully review the details of the Cancellation Policy below, as well as the full Terms & Conditions prior to booking your travel event.
All prices, penalties and change fees are quoted per passenger based on selected occupancy.
| | |
| --- | --- |
| $500 deposit with reservation | Credit card, personal check, cashiers check, or money order. Must be in U.S. funds. |
| May 20, 2024 | Final Payment due |
| On or after May 20, 2024 | Full Payment required |
| | |
| --- | --- |
| Today - June 3, 2024 | $100 |
| On or after June 4, 2024 | No Changes Allowed |
Additional fees may be assessed by suppliers for connections booked from your home city, as well as forced single occupancy due to roommate cancellation. Those fees charged will be passed to the passenger. 
| | |
| --- | --- |
| Today - June 4, 2024 | $100 administration fee |
| June 5 - 18, 2024 | Deposit amount |
| June 19 - July 2, 2024 | 50% of the total package |
| July 3 - August 1, 2024 | 75% of the total package |
| On or after August 2, 2024 | No Refunds |
Cancellations must be confirmed in the Inspiration office during regular business hours: Monday through Friday, 8:30 a.m.-5:00 p.m. (Pacific Time)
Cancellation fees apply regardless of the reason for cancellation, including medical and family matters.
It is the personal responsibility of each passenger to fully comply with all Immigration and documentation requirements.
If you're already thinking about what to bring, fall in Canada and New England are beautiful with temperatures in the mid-to-upper 60s or as high as 70 degrees. The lows are often in the 40s. Below is a checklist to help you pack for your exceptional travel experience. Remember that your luggage will be delivered to your cabin at an unspecified time on the day of departure, so it's a good idea to pack a change of clothes, toiletries and any medications you need in a carry-on bag to bring with you.
Packing Checklist
Casual clothes including pants, jeans, shorts, T-shirts, collared shirts or blouses

Light sweater or jacket as well as a heavier sweater or jacket

Semi-formal clothes or dress clothes for 1-2 evenings, depending on the length of your cruise

Bathing suit and a cover-up or wrap

Light raincoat or compact umbrella

Comfortable walking shoes or sandals with rubber soles

Hat, sunglasses and sunscreen

Toiletries, in a sealed, clear bag inside your luggage

Minor First Aid care items such as

Band-Aids, aspirin, hand sanitizer, etc.

Medications in their original containers

Hair care appliances (see information on Using Electronics)

Small bag or backpack for port days; large enough to carry your camera and other personal items

Passport with separate photocopy
Dining Dress Code
Depending on the cruise line and the length of the cruise, you'll have one to two nights of dressing up for dinner or other special events. We suggest a semi-formal dress or skirt and blouse for women and a dark suit for men. The remaining dinners on the cruise are informal—blouse and pants for women; collared shirt with trousers for men. Remember that T-shirts, shorts or tank tops are not permitted in the dining room.
Packing Tips
Make certain your suitcase closes and fastens securely. Mark your luggage and carry-on bag with your name and address so you can distinguish them easily. We also recommend you put identification information—name, address and phone number—INSIDE your luggage in case the luggage tags are lost in transit. We also suggest keeping your essential toiletries and a one-day change of clothes in your carry-on. Do not pack your passport or travel documents in your luggage. It is suggested that you keep a color copy of the information page of your passport inside your luggage if your passport is lost.
For more information, please call one of the Reservation Coordinators at 800 247 1899, Monday through Friday between 8:30 A.M. — 5:00 P.M., Pacific Time.
We know how nice it is to have the convenience of home when traveling on a cruise. Bringing your electronics and hair appliances can enhance your overall travel experience. Every cruise ship has plugs that accept U.S. and Continental European devices, and you do not need to bring plug adaptors. Here are some things to know about your electronics before you pack them:
Phones, MP3 Players, Laptops, Cameras & Video Cameras
Most small digital devices have chargers that will fit in the plugs on a cruise ship. One thing to be mindful of is the limited plugs in each cabin; you may want to bring a multi-plug extension cord.
Blow Dryers, Curling Irons & Straighteners
Each stateroom has a hair dryer for your personal convenience. If you prefer your hair appliances, you may want to consider purchasing or borrowing compact and travel-friendly appliances.
For more information, please call one of our Reservation Coordinators at 800 247 1899, Monday through Friday between 8:30am-5:00pm, Pacific Time.
The scenic beauty of northern Atlantic coast can be enjoyed from onboard the ship and to make the most of your cruise vacation, you can also get out into the local ports. Shore excursions offer something for everyone. Choose from city tours, culinary explorations, shopping outings, cultural activities and more.
Because shore excursions have limited capacity and fill up quickly, we recommend you book early for the best selection on your cruise. Once you've booked your Inspiration cruise, check out the customized cruise line excursion list based on your itinerary. Using your cruise booking number, you can easily book shore excursions online as early as 60 days before your trip and up to 3 days before departure, depending on the cruise line.
Visit the cruise line's website to find information on specific excursions:
You may also register for your Shore Excursions once onboard the ship. All shore excursion requests are processed on a first-come, first-serve basis. Waitlisted requests for sold-out shore excursions will be processed before requests made onboard.
For more information please call one of our Reservation Coordinators at 800 247 1899, Monday through Friday between 8:30am-5:00pm, Pacific Time.
Here are a few ways to make the most of your Canada/New England cruise:
Transfers
We want to help make your trip as smooth and as enjoyable as possible. We can book motorcoach transfers for you from the airport to your cruise departure port and on your return trip.
Hotel Stays
Remember that you always have the option of arriving earlier or staying later. For example, hotel reservations may be available if you want to arrive a few days early before boarding your cruise or stay a few days after the cruise returns.
For more information please call one of our Reservation Coordinators at 800 247 1899, Monday through Friday between 8:30am-5:00pm, Pacific Time.
As you plan for your upcoming Christian cruise with Inspiration, you may wonder about using money and credit cards during your travels. We've made the following recommendations to help you save money, avoid unnecessary fees and focus on an exceptional travel experience.
Consider leaving all unnecessary credit cards at home.
Once you determine which cards you'll bring, remember to notify each credit card company of your intended travel dates and locations to ensure fraud alerts and holds are not placed on your accounts.
For each card, you'll want to store the bank's contact information in a separate, secure location in the unlikely event your wallet or purse is lost or stolen.
Almost all businesses in Victoria or Vancouver, Canada accept U.S. credit or debit cards. If you plan to use your credit cards, you'll want to check with each credit card company to determine the international exchange fee for each card. Because the difference of a few percentage points could cost you more (depending on your purchases), we recommend using cards with lower international exchange fees. Using your credit card for large purchases gives you more protection for the items you buy on your trip. You can review your credit card statement to verify all of your purchases.
The Canadian Dollar (C$) is the official currency when your cruise stops in Canada, however U.S. dollars are widely accepted. When paying in U.S. dollars expect change in Canadian Dollars so bring small bills. If traveling with currency other than the U.S. dollar you may exchange money onboard the ship, although we always recommend checking the exchange rate before traveling to a foreign country.
For more information please call one of our Reservation Coordinators at 800 247 1899, Monday through Friday between 8:30am-5:00pm, Pacific Time.
Today's technology allows you to stay connected while traveling—ensuring you get that memorable photo or message from your loved ones. On most ships, you should be able to use your cell phone or smartphone to do everything you're used to doing at home. In addition, mobile phones provide convenient access for emergencies and confirming travel plans. Some basic guidelines and tips will help you save money, keep your phone working effectively and stay in touch.
Before you leave
Spending some time contacting your cell phone carrier before your trip will help ensure you can call friends and family back home and eliminate any surprises on your phone bill when you return. Let your phone carrier know your travel plans, including how you plan to use your phone on your cruise. You'll want to make sure you understand all of the potential charges. Contact your carrier for specific information.
AT&T
Sprint
T-Mobile
Verizon
Check with your carrier for international dialing access
You will want to make sure international and cruise package dialing is active on your mobile phone plan so that you can use it in the Canadian ports and remember that international and maritime roaming rates will apply to calls placed onboard the ship (charges will appear on your phone bill). Because roaming rates can be high on cruises, checking with your carrier for specific cost details before you leave is a good idea.
Aboard your flight and cruise
Your cell phone's battery life is the key to keeping you connected. Below are some tips for staying powered up on your trip:
Remember to set your phone to Airplane Mode when you board your flight. You can also do this aboard the cruise when sailing to avoid roaming charges unless you have the cruise ship package with your carrier. This suspends all calling and texting functions but still allows you to play games, use your camera and listen to music, etc.
On the cruise, you'll want to charge your phone every night to ensure enough battery life for the next day.
Try to turn off your phone when you're not using it. Leaving your phone on all day drains the battery, so it's a good idea to turn it off while you're on a shore excursion, eating or reading.
Smartphone tips
As one of the most popular communication devices today, smartphones have revolutionized how we connect and the world. We know leaving your smartphone behind for an hour, much less multiple days is difficult. The following tips will help you save your phone's battery life and get the most out of your smartphone while on the cruise:
Before your cruise, you'll want to disable any applications that give you regular updates, such as sports reports and weather updates.
Disable the Data Enabled or Data Roaming option on your phone and keep it off until you reach your destination. Turn off the function for "Automatic" checking of emails and change the email settings to "Manual" to reduce data roaming charges. During your trip, you can check for email messages when connected to a free, wireless Internet connection, such as in a hotel lobby or Internet cafe while in port.
In-room phones and phone cards
If you choose to not bring your mobile phone, you can stay in touch with others while on your cruise using the in-room phones. Please make sure you understand all of the charges associated with this before you place your call, as the rates can be expensive.
For more information, please call one of our Reservation Coordinators at 800 247 1899, Monday through Friday between 8:30am-5:00pm, Pacific Time.
Your cruise vacation allows you to travel without the hassle of checking in and out of hotels, packing and unpacking, and spending valuable time trying to find quality restaurants–all with excellent service dedicated to enhancing your exceptional travel experience.
Each cruise line makes rewarding the excellent service you'll receive onboard easy. A gratuity of $16-$19 per day (depending on the cruise line and cabin category), per guest for dining and stateroom services will be automatically added daily to your shipboard account. The cruise line also will automatically add an 18% service charge to beverages purchased through your onboard account. Before the end of the cruise, the Cruise Director will address more specific questions regarding tipping procedures.
If you take a taxi to the pier, it's common to simply round up to the next dollar when paying your tab. The cab drivers appreciate this, and it is considered part of their income.
When you arrive at the ship on embarkation day, we suggest tipping the porters at the pier $1.25 per bag when they take your luggage to place it on the ship.
A 15-20% tip for restaurant service workers is appreciated when visiting restaurants off the ship and during shore excursions.
From the stunning fall landscapes and quaint towns of Maine to the lighthouses and scenery of Nova Scotia and Prince Edward Island, the laid-back charm of this region has enchanted travelers for centuries. You'll have plenty of opportunities to indulge in your love of lobster as you visit quaint fishing villages. You'll also find amazing shopping, culture and hospitality in more urban destinations. We recommend seeing Acadia National Park while in Bar Harbor, Maine, and touring the cobblestone streets and historic buildings of Old Quebec.
Here are a few articles with the top experiences we recommend:
Articles on how to pack and prepare for your Alaska Cruise
Articles with cruising advice
We hope these suggestions and tips help answer your questions! If you have any other inquiries, please don't hesitate to call our Reservation Coordinators at 800 247 1899 Monday through Friday, 8:30am to 5:00pm Pacific Time.
Traveler Experiences
Guest Reviews
"This feels like cruising with a purpose! It was amazing to meet and share the experience with other believers. I was encouraged to be an overcomer and make a difference in the world!"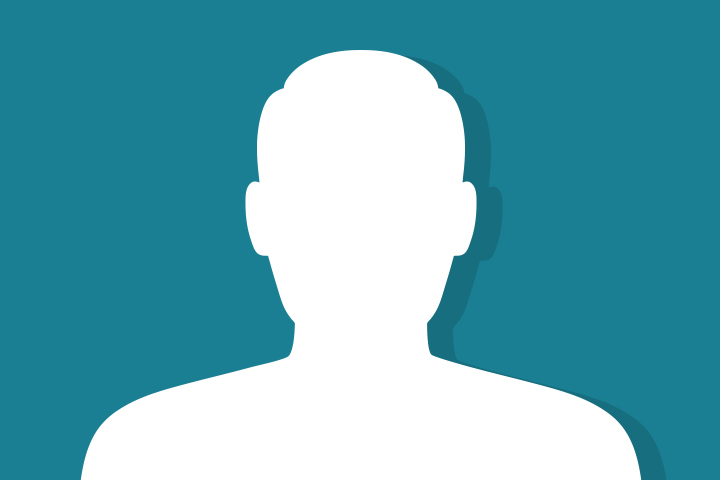 Arnie & Jean B.
Santa Barbara, CA
"The people I met at the dining table, meetings, excursions or just sitting at the pool...being around Christians of the same faith was a highlight of my cruise. Everything was organized and awesome!"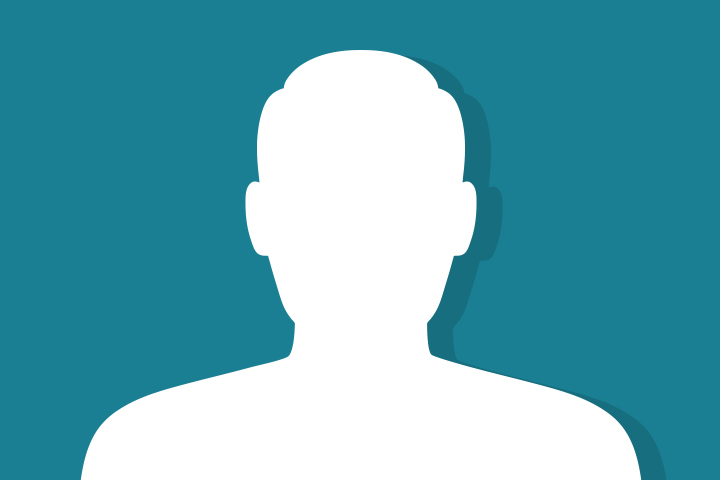 Darlene G.
Chicago, IL
"My husband and I felt we had experienced a little bit of what heaven will be like: great fellowship, great music, great food and beautiful scenery!"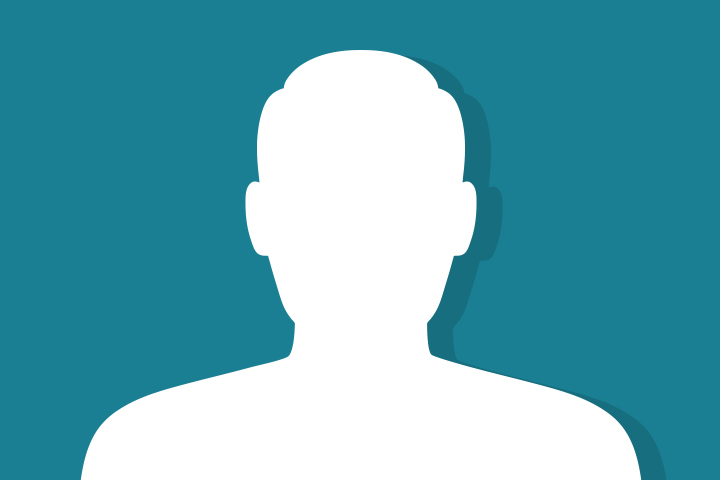 Donna T.
Arrington, TN