Join this life-changing Christian Cruise to the Mediterranean with Lisa Harper, Levi & Jennie Lusko and Kari Jobe Carnes & Cody Carnes
A Note From Your Hosts
Join us for 7 sun-soaked and wonder-filled days brimmed with Bible teaching from Levi Lusko and Lisa Harper. Can you imagine how mind-blowing and heart-expanding it will be to explore Paul's message to the Ephesians in Ephesus? All together with unhurried, Christ-centered, atmosphere-shifting worship led by Kari Jobe Carnes and Cody Carnes.
Plus, our "sanctuary" will be the stunningly turquoise Mediterranean Sea, ancient cobblestone streets of historic cities like Rome and Athens and breathtakingly beautiful cliffside perches in the Greek Isles.
This epic adventure promises to invigorate how you engage with God's Word and increase your intimacy with Jesus. It will instill in you a deep desire to share the Living Hope of the Gospel with those who haven't yet leaned into the unconditionally loving embrace of our Savior.
We're convinced that Incomparable's teaching, worship and fellowship-saturated experience will leave redemptive marks on your heart that will last a lifetime. So, please pray about joining us for this unforgettable, immersive Bible study and "rolling" revival through Italy, Turkey and Greece!
Featuring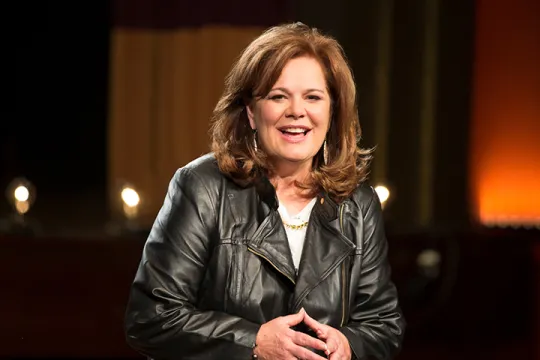 Lisa Harper
Lisa Harper, with over 30 years in Christian ministry, uniquely combines humor with deep theological insights. Lauded by Max Lucado as a top "Bible tour guide," she's directed national women's ministries, authored 13 books, and hosts the popular Back Porch Theology podcast. With a Master's from Covenant Seminary and ongoing doctorate studies at Denver Seminary, Lisa's teachings bridge ancient Scriptures with modern life. Yet, her proudest role? Being Missy's mom.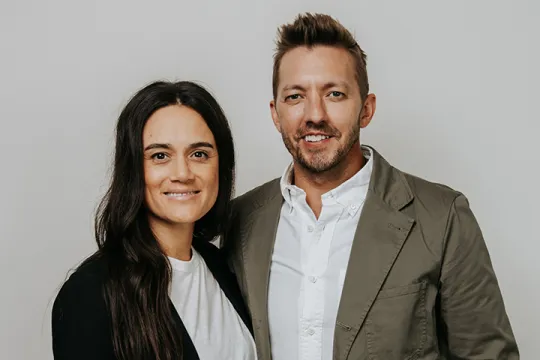 Levi & Jennie Lusko
Levi and Jennie Lusko, founders of Fresh Life Church, with locations across five states and online, are pillars of faith and inspiration. Levi, a best-selling author, offers insights on life's challenges and Jennie's, The Fight to Flourish guides many towards purpose. Together, they host the Hey It's the Luskos podcast, sharing uplifting teachings. Their journey, marked by resilience, especially after the loss of their daughter Lenya, showcases their deep faith.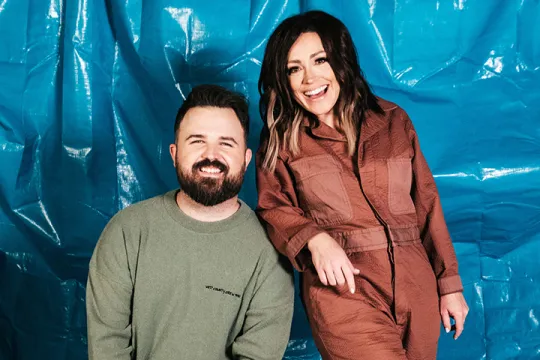 Kari Jobe Carnes & Cody Carnes
Kari Jobe Carnes and Cody Carnes, renowned Christian music artists, have dedicated their lives to worship. Kari, a Grammy-nominated artist, began her career young, leading to multiple albums and a Dove Award. Cody, starting as a worship leader, released his debut album in 2017. Together, they've become a force in Christian music. Off-tour, they reside in Nashville with their sons, Canyon and Kingston and serve at The Belonging Co.
Athens, Greece
The birthplace of philosophy is now one of the world's leading archaeological playgrounds. Modern Athens also offers lively markets and exquisite cuisine.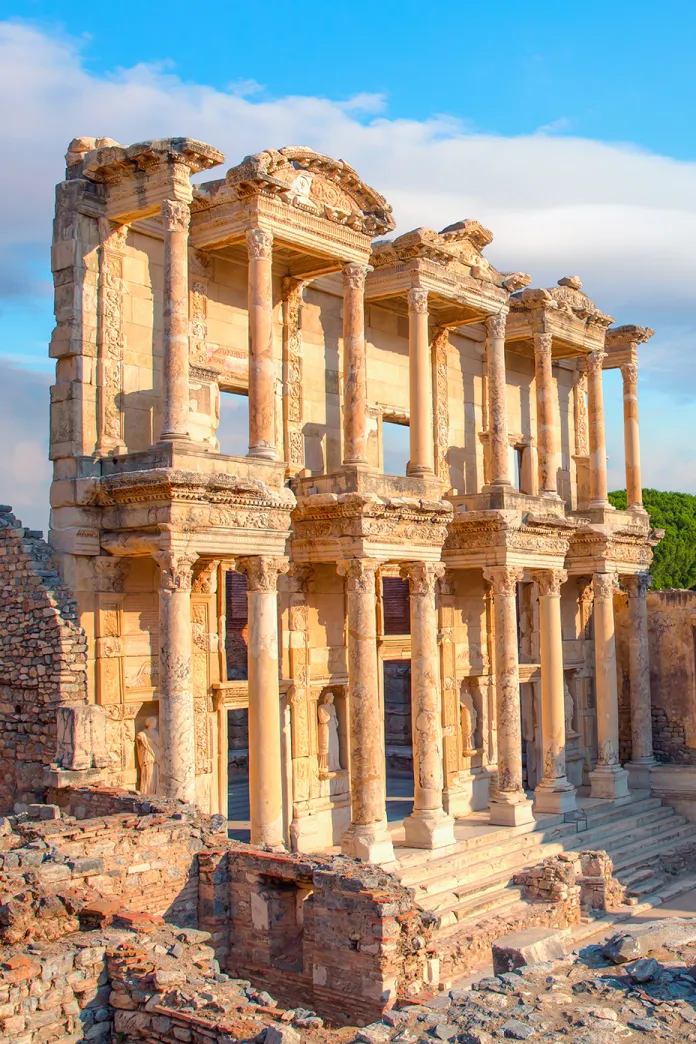 Ephesus (Kusadasi), Turkey
One of the best-preserved ancient ruins, Ephesus gives a vivid portrait of the early Christians. Take in one of the Seven Wonders of the Ancient World here.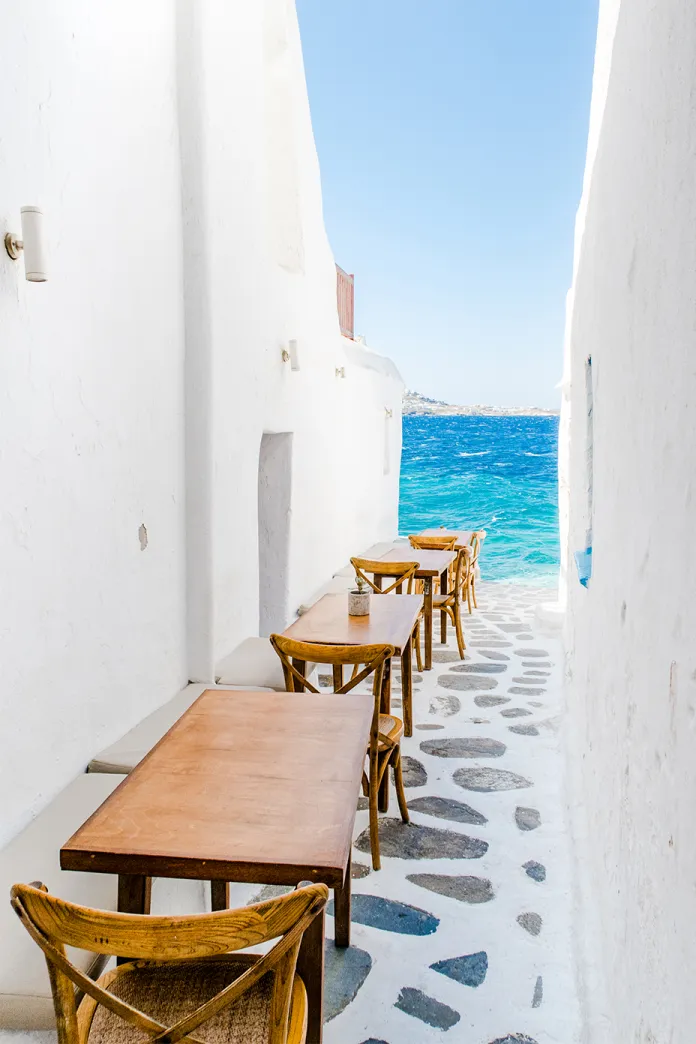 Mykonos, Greece
Known for its whitewashed villages with blue and jade hues, you'll love the clear water, beautiful beaches, abundant sunshine and 16th-century windmills.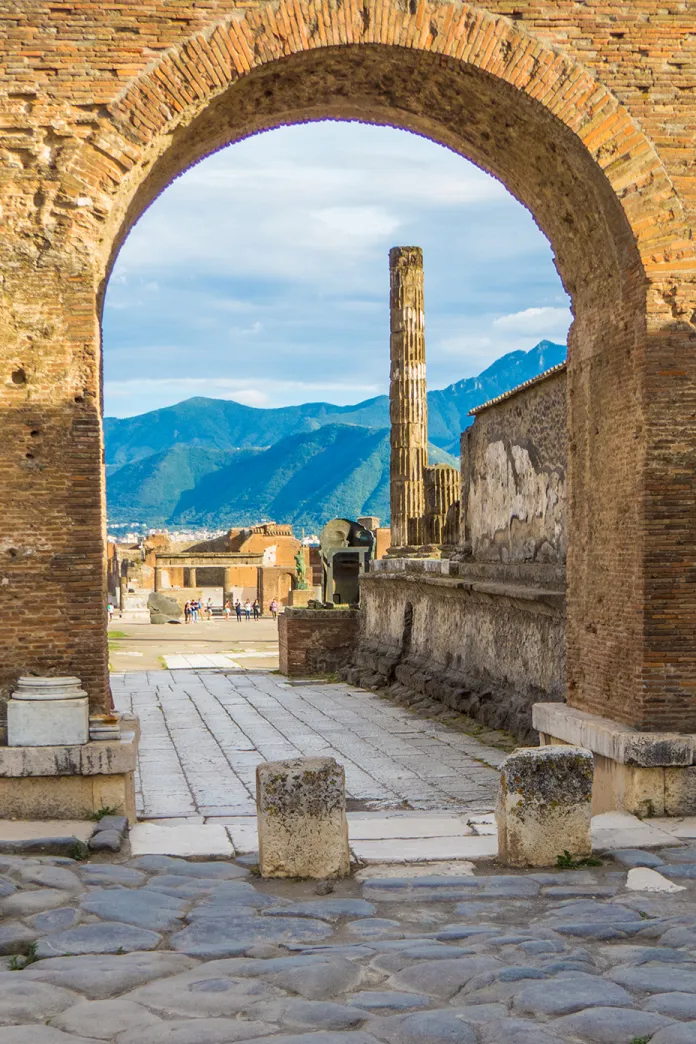 Naples, Italy
Naples is a 2,800-year-old port city with many famous sites, including Pompeii. Delve into its underground treasures and explore the region that invented pizza.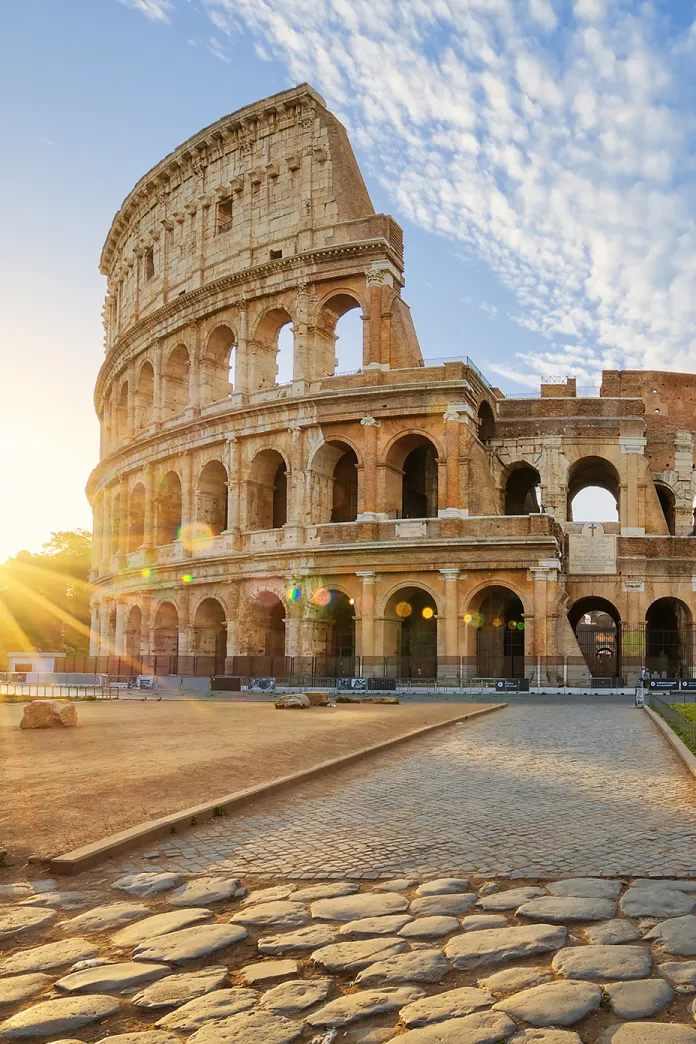 Rome, Italy
In the epicenter of European culture, visit the Colosseum, make a wish in the Trevi Fountain, see where Paul stayed and sample the best gelato in the world!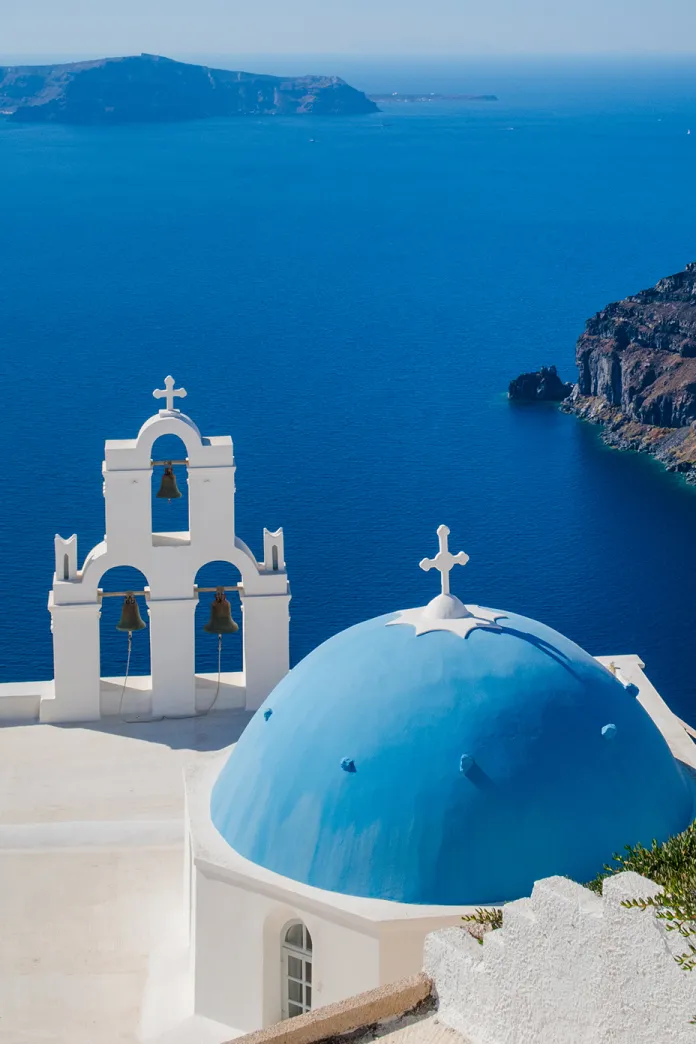 Santorini, Greece
Take in Santorini's whitewashed, cliffside architecture. Nothing compares to an azure church dome, sunlit against the sparkling waters of the Aegean Sea.
Top Sites
Beyond the cliffside villages and ancient ruins exists a powerful biblical history, including the missionary travels of Paul and the early days of the Christian Church.
Celebrity Cruises' Ascent
Embark on a voyage of elegance and refinement aboard the Ascent, the crowning jewel in Celebrity Cruises' 12-ship fleet. A contemporary masterpiece in every sense, this vessel has tasteful decor, distinctive cabins and a culinary odyssey like no other. Prepare to transcend the ordinary, whether you're immersing yourself in a virtual art tour or unwinding in the serene, adults-only Solarium.
Discover a realm of comfort within your stateroom, where thoughtful storage solutions and spacious balconies redefine relaxation. A crescendo of flavors awaits as you explore dining options that range from the one-of-a-kind dining concept at Le Petit Chef to the mouthwatering creations of the main dining room.
From unforgettable spaces to world-class amenities and distinct features, you'll rest and recharge the moment you step aboard.
Ship's Registry: Malta
Mediterranean Cruise FAQs
Please carefully review the details of the Cancellation Policy below, as well as the full Terms & Conditions prior to booking your travel event.
All prices, penalties and change fees are quoted per passenger based on selected occupancy.
| | |
| --- | --- |
| $600 deposit with reservation / $100 deposit for Rome extension | Credit card, personal check, cashiers check, or money order. Must be in U.S. funds. |
| March 25, 2024 | Final Payment due |
| On or after March 25, 2024 | Full Payment required |
| | |
| --- | --- |
| Today - April 8, 2024 | $100 |
| On or after April 9, 2024 | No Changes Allowed |
Additional fees may be assessed by suppliers for connections booked from your home city, as well as forced single occupancy due to roommate cancellation. Those fees charged will be passed to the passenger. 
| | |
| --- | --- |
| Today - April 9, 2024 | $200 administration fee |
| April 10 - 23, 2024 | Deposit amount |
| April 24 - May 8, 2024 | 50% of the total package |
| May 9 - June 6, 2024 | 75% of the total package |
| On or after June 7, 2024 | No Refunds |
Cancellations must be confirmed in the Inspiration office during regular business hours: Monday through Friday, 8:30 a.m.-5:00 p.m. (Pacific Time)
Cancellation fees apply regardless of the reason for cancellation, including medical and family matters.
It is the personal responsibility of each passenger to fully comply with all Immigration and documentation requirements.
The climate of the Mediterranean is subtropical. It extends throughout the Mediterranean basin and is very similar to the weather in Southern California. It is characterized by warm to hot, humid summers and cool, wet winters. Changing ocean currents help to moderate the temperatures, ensuring mild winters and some relief during sweltering summers. Areas within this environment receive almost all their precipitation during the winter, fall and spring. Summers may be entirely dry with little to no precipitation.
Below is a checklist to help you pack for your exceptional travel experience. Remember that your luggage will be delivered to your cabin at an unspecified time on the day of departure, so it's a good idea to pack a change of clothes, toiletries and any medications you need in a carry-on bag to bring with you.
Packing Checklist
Casual clothes including pants, jeans, shorts, T-shirts, collared shirts or blouses
Light sweater or jacket
Semi-formal clothes or dress clothes for 1-2 evenings, depending on the length of your cruise
Bathing suit and a cover-up or wrap
Light raincoat or compact umbrella
Comfortable walking shoes or sandals with rubber soles
Hat, sunglasses and sunscreen
Toiletries, in a sealed, clear bag inside your luggage
Minor First Aid care items such as Band-Aids, aspirin, hand sanitizer, etc.
Medications in their original containers
Hair care appliances (see information on Using Electronics)
Small bag or backpack for port days; large enough to carry your camera and other personal items
Passport with separate photocopy
Dining Dress Code
On a typical seven-day cruise, you'll have two nights of dressing up for dinner or other special events. We suggest a semi-formal dress or skirt and blouse for women and a dark suit for men. The remaining dinners on the cruise are informal—blouse and pants for women; collared shirt with trousers for men. Remember that T-shirts, shorts or tank tops are not permitted in the dining room.
Packing Tips
Make certain your suitcase closes and fastens securely. Mark your luggage and carry-on bag with your name and address so you can distinguish them easily. We also recommend you put identification information—name, address and phone number—INSIDE your luggage in case the luggage tags are lost in transit. We also suggest keeping your essential toiletries and a one-day change of clothes in your carry-on. Do not pack your passport or travel documents in your luggage. It is suggested that you keep a color copy of the information page of your passport inside your luggage if your passport is lost.
For more information, please call one of our Reservation Coordinators at 800 247 1899, Monday through Friday between 8:30am – 5:30pm, Pacific Time.
We know how nice it is to have the convenience of home when traveling on a cruise. Bringing your electronics and hair appliances can enhance your overall travel experience. Every cruise ship has plugs that accept U.S. and Continental European devices, and you do not need to bring plug adaptors. Here are some things to know about your electronics before you pack them:
Phones, MP3 Players, Laptops, Cameras & Video Cameras
Most small digital devices have chargers that will fit in the plugs on a cruise ship. One thing to be mindful of is the limited plugs in each cabin; you may want to bring a multi-plug extension cord.
Blow Dryers, Curling Irons & Straighteners
Each stateroom has a hair dryer for your personal convenience. If you prefer your hair appliances, you may want to consider purchasing or borrowing compact and travel-friendly appliances.
If staying in a hotel before or after your cruise, you have three options of devices designed to help you operate personal electronics overseas:
Adapters
Most Mediterranean countries use one of two electrical socket types: Type C, the standard Euro plug with two round pins, and Type F. Because Type C fits into Type F, you can bring a Type C adapter to enable your standard plug to fit into Mediterranean wall outlets. Most are relatively inexpensive, about $3 to $5 each. If you travel frequently, consider purchasing a universal adapter kit, like this: Travel Adapter.
Dual-voltage Appliances
Many small electronic devices are dual-voltage and will adjust automatically for other countries. If your appliance's charger has a manual switch, you must change it back and forth before plugging in your appliance. Check the manual or power cord for the device to know if it will work with 220 voltage without a converter.
Converters
A power converter allows you to run U.S. devices that are not dual-voltage. Most converters cost $40 to $50. Be aware that U.S. electronics that are not dual-voltage should never be used without a converter in countries with a voltage of 220.
For more information, please call one of our Reservation Coordinators at 800 247 1899, Monday through Friday between 8:30am-5:00pm, Pacific Time.
The scenic beauty of the Mediterranean can be enjoyed from onboard the ship and to make the most of your cruise vacation, you can also get out into the local ports. Shore excursions offer something for everyone. Choose from city tours, culinary explorations, shopping outings, cultural activities and more.
Because shore excursions have limited capacity and fill up quickly, we recommend you book early for the best selection on your cruise. Once you've booked your Inspiration cruise, check out the customized cruise line excursion list based on your itinerary. Using your cruise booking number, you can easily book shore excursions online as early as 60 days before your trip and up to 3 days before departure, depending on the cruise line.
Visit the cruise line's website to find information on specific excursions:
You may also register for your Shore Excursions once onboard the ship. All shore excursion requests are processed on a first-come, first-serve basis. Waitlisted requests for sold-out shore excursions will be processed before requests made onboard.
For more information please call one of our Reservation Coordinators at 800 247 1899, Monday through Friday between 8:30am-5:00pm, Pacific Time.
Transfers
We want to help make your trip as smooth and as enjoyable as possible. We can book motorcoach transfers for you from the airport to your cruise departure port and on your return trip.
Hotel Stays
Remember that you always have the option of arriving earlier or staying later. For example, hotel reservations may be available if you want to arrive a few days early before boarding your cruise or stay a few days after the cruise returns.
For more information please call one of our Reservation Coordinators at 800 247 1899, Monday through Friday between 8:30am-5:00pm, Pacific Time.
As you plan for your upcoming Christian cruise with Inspiration, you may wonder about using money and credit cards during your travels. We've made the following recommendations to help you save money, avoid unnecessary fees and focus on an exceptional travel experience.
Consider leaving all unnecessary credit cards at home.
Once you determine which cards you'll bring, remember to notify each credit card company of your intended travel dates and locations to ensure fraud alerts and holds are not placed on your accounts.
For each card, you'll want to store the bank's contact information in a separate, secure location in the unlikely event your wallet or purse is lost or stolen.
Almost all Mediterranean destinations accept U.S. credit or debit cards; sometimes you need your PIN. If you plan to use your credit cards, you'll want to check with each credit card company to determine the international exchange fee for each card. Because the difference of a few percentage points could cost you more (depending on your purchases), we recommend using cards with lower international exchange fees. Using your credit card for large purchases gives you more protection for the items you buy on your trip. You can review your credit card statement to verify all of your purchases.
You'll visit multiple countries on a Mediterranean cruise and encounter a variety of currencies. Here are some specifics:
EUROPEAN UNION
The euro (€) is the sole currency of the European Union member states (such as Italy, Croatia and Greece). U.S. dollars are not widely accepted in Europe, which is why we recommend ordering euros from your local bank ahead of time. You can exchange your currency at banks, exchange booths and airports. Small amounts of currency can also be exchanged on the ship while on your cruise. Visa and Mastercard are widely accepted.
TURKEY
The official currency of Turkey is the Turkish Lira (TL). The country's tourism-oriented places and larger businesses typically accept U.S. currency and Euros. Visa and MasterCard are also widely accepted.
For more information please call one of our Reservation Coordinators at 800 247 1899, Monday through Friday between 8:30am-5:00pm, Pacific Time.
Today's technology allows you to stay connected while traveling—ensuring you get that memorable photo or message from your loved ones. On most ships, you should be able to use your cell phone or smartphone to do everything you're used to doing at home. In addition, mobile phones provide convenient access for emergencies and confirming travel plans. Some basic guidelines and tips will help you save money, keep your phone working effectively and stay in touch.
Before you leave
Spending some time contacting your cell phone carrier before your trip will help ensure you can call friends and family back home and eliminate any surprises on your phone bill when you return. Let your phone carrier know your travel plans, including how you plan to use your phone on your cruise. You'll want to make sure you understand all of the potential charges. Contact your carrier for specific information.
AT&T
Sprint
T-Mobile
Verizon
Check with your carrier for international dialing access
You will want to make sure international and cruise package dialing is active on your mobile phone plan so that you can use it in the Canadian ports and remember that international and maritime roaming rates will apply to calls placed onboard the ship (charges will appear on your phone bill). Because roaming rates can be high on cruises, checking with your carrier for specific cost details before you leave is a good idea.
Aboard your flight and cruise
Your cell phone's battery life is the key to keeping you connected. Below are some tips for staying powered up on your trip:
Remember to set your phone to Airplane Mode when you board your flight. You can also do this aboard the cruise when sailing to avoid roaming charges unless you have the cruise ship package with your carrier. This suspends all calling and texting functions but still allows you to play games, use your camera and listen to music, etc.
On the cruise, you'll want to charge your phone every night to ensure enough battery life for the next day.
Try to turn off your phone when you're not using it. Leaving your phone on all day drains the battery, so it's a good idea to turn it off while you're on a shore excursion, eating or reading.
Smartphone tips
As one of the most popular communication devices today, smartphones have revolutionized how we connect and the world. We know leaving your smartphone behind for an hour, much less multiple days is difficult. The following tips will help you save your phone's battery life and get the most out of your smartphone while on the cruise:
Before your cruise, you'll want to disable any applications that give you regular updates, such as sports reports and weather updates.
Disable the Data Enabled or Data Roaming option on your phone and keep it off until you reach your destination. Turn off the function for "Automatic" checking of emails and change the email settings to "Manual" to reduce data roaming charges. During your trip, you can check for email messages when connected to a free, wireless Internet connection, such as in a hotel lobby or Internet cafe while in port.
In-room phones and phone cards
If you choose to not bring your mobile phone, you can stay in touch with others while on your cruise using the in-room phones. Please make sure you understand all of the charges associated with this before you place your call, as the rates can be expensive.
For more information, please call one of our Reservation Coordinators at 800 247 1899, Monday through Friday between 8:30am-5:00pm, Pacific Time.
Your cruise vacation allows you to travel without the hassle of checking in and out of hotels, packing and unpacking, and spending valuable time trying to find quality restaurants–all with excellent service dedicated to enhancing your exceptional travel experience.
Each cruise line makes rewarding the excellent service you'll receive onboard easy. A gratuity of $16-$19 per day (depending on the cruise line and cabin category), per guest for dining and stateroom services will be automatically added daily to your shipboard account. The cruise line also will automatically add an 18% service charge to beverages purchased through your onboard account. Before the end of the cruise, the Cruise Director will address more specific questions regarding tipping procedures.
If you take a taxi to the pier, it's common to simply round up to the next dollar when paying your tab. The cab drivers appreciate this, and it is considered part of their income. When you arrive at the ship on embarkation day, we suggest tipping the porters at the pier $1.25 per bag when they take your luggage to place it on the ship. 
A 15-20% tip for restaurant service workers is appreciated when visiting restaurants off the ship and during shore excursions.
Depending on your itinerary, you'll have plenty of opportunities to explore the cities, world-famous archaeological sites and attractions of each destination on your route. In Italy, you'll find iconic works of art and soaring cathedrals. In Greece, you'll encounter epic views and dazzling blue shores. And throughout the region, you'll discover biblical history, delicious food and landmarks known worldwide. Here are a few articles with the top experiences we recommend:
Articles on how to pack and prepare for your Alaska Cruise
Articles with cruising advice
We hope these suggestions and tips help answer your questions! If you have any other inquiries, please don't hesitate to call our Reservation Coordinators at 800 247 1899 Monday through Friday, 8:30am to 5:00pm Pacific Time.
WE CREATE EXCEPTIONAL TRAVEL EXPERIENCES.
CALL US ANYTIME
800 247 1899
Traveler Experiences
Guest Reviews
"My husband and I deemed this our 'Best Vacation Ever.' What a blessing! Now that we know what we've been missing, it will be hard to consider any cruise opportunities without a spiritual emphasis!"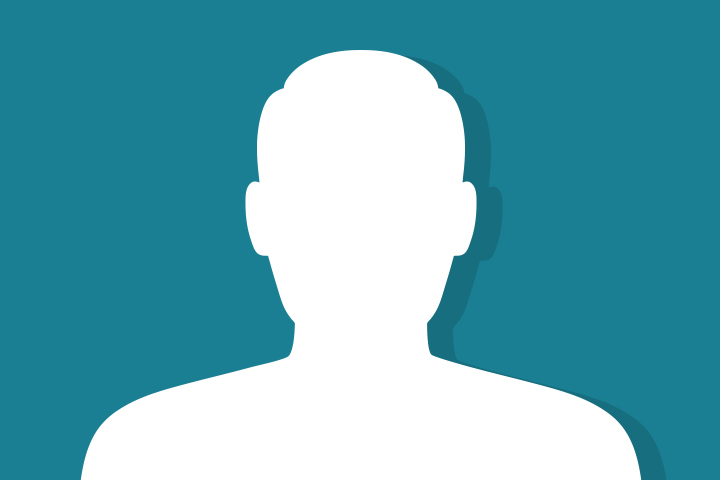 Rachel M.
Edison, NJ
"Words can't express how profound this was...amazing for certain! So well organized! We didn't have to stress any details on this trip! Will do it again!"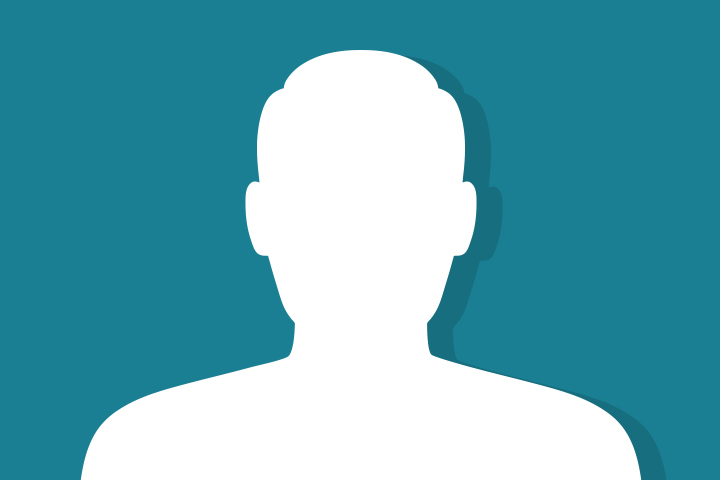 Jerri D.
Smyrna, DE
"It's been such an amazing trip! Thank you, Inspiration Cruises & Tours, for such an awesome experience!"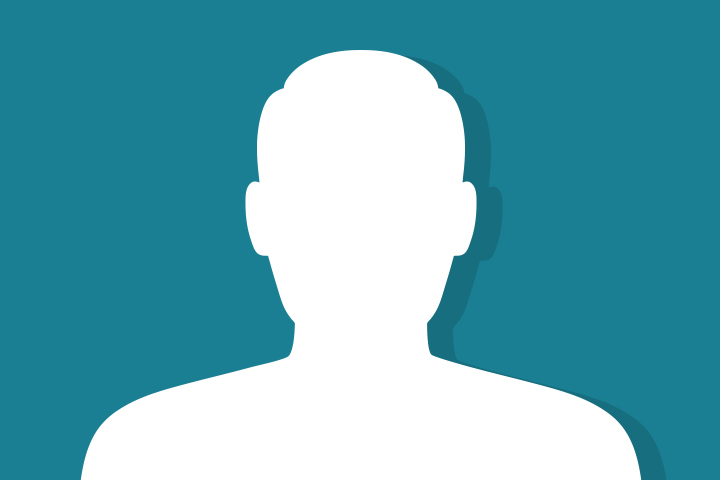 Caitriona P.
San Diego, CA