What Christian Travelers Love about Alaska Cruises
Expert advice is our specialty. Our team members have years of experience in their backgrounds and we partner with the world's best cruise lines and highly experienced excursion providers. We also collaborate with some of the biggest names in the tourism world. 
Most of all, we know how valuable it is to listen to the Christian travelers we serve. So for this blog post, enjoy these special highlights and pictures from a few travelers aboard our summer Alaska cruises with Tony Evans, Michael W. Smith, David Jeremiah and Bill & Gloria Gaither.
[caption id="attachment_8913" align="aligncenter" width="610"]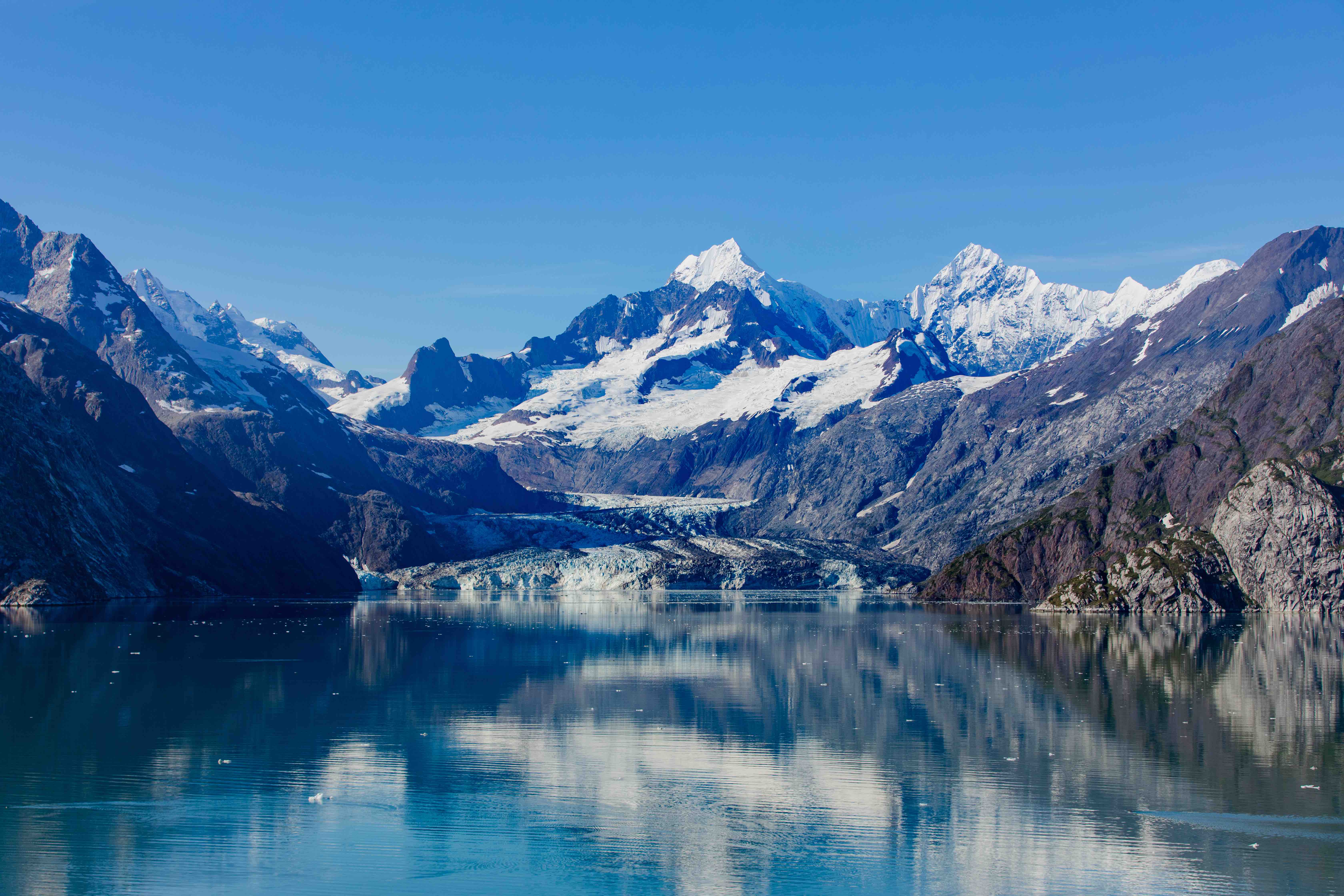 Mesmerizing View of Glacier Bay[/caption]
"There was something amazing about waking to the sight of the snow-covered mountains outside my window."—Sandra V.
One of the most common reasons Alaska remains on so many bucket lists is the desire to see towering glaciers. There's nothing quite like hearing the ice creak and crack and sailing the azure waters of Glacier Bay or potentially watching a house-sized chunk of ice drop into the sea. The 49th state is home to 616 named glaciers and an estimated 100,000 smaller ice rivers. 
This picture says it all. When we have a chance to observe nature unobstructed, God's beautiful craftsmanship begins to shine.
[caption id="attachment_8914" align="aligncenter" width="610"]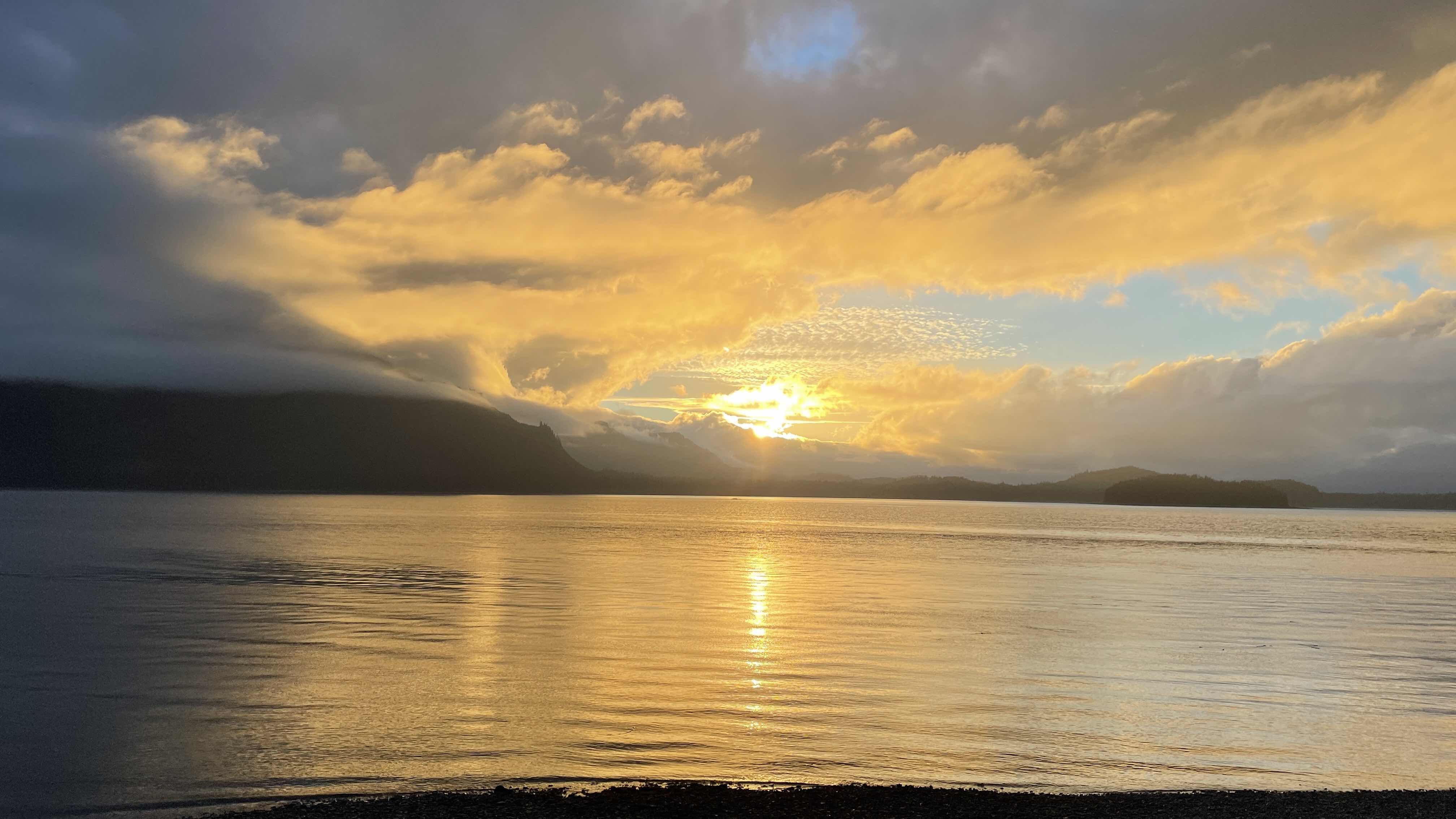 Beautiful Alaska Sunset[/caption]
"The beauty and majesty of God's creation are breathtaking. Pictures cannot do it justice. It's a must-see to understand the true, indescribable beauty."—Susan W.
The sunsets, glaciers and blue waters aren't the only things you'll see on your Alaska cruise. Bald eagles, grizzly bears, mountain goats, spawning salmon, humpback whales, moose and caribou are common sightings as well. Make sure you have your camera ready no matter where you go, you never know what you might see!
Fresh & Exciting Teaching
Seeing a renowned pastor like Tony Evans preach in person is a blessing in and of itself. Now, imagine doing so on a cruise ship, surrounded by the wild beauty of Alaska. That's what we call an unforgettable church service!
[caption id="attachment_8915" align="aligncenter" width="610"]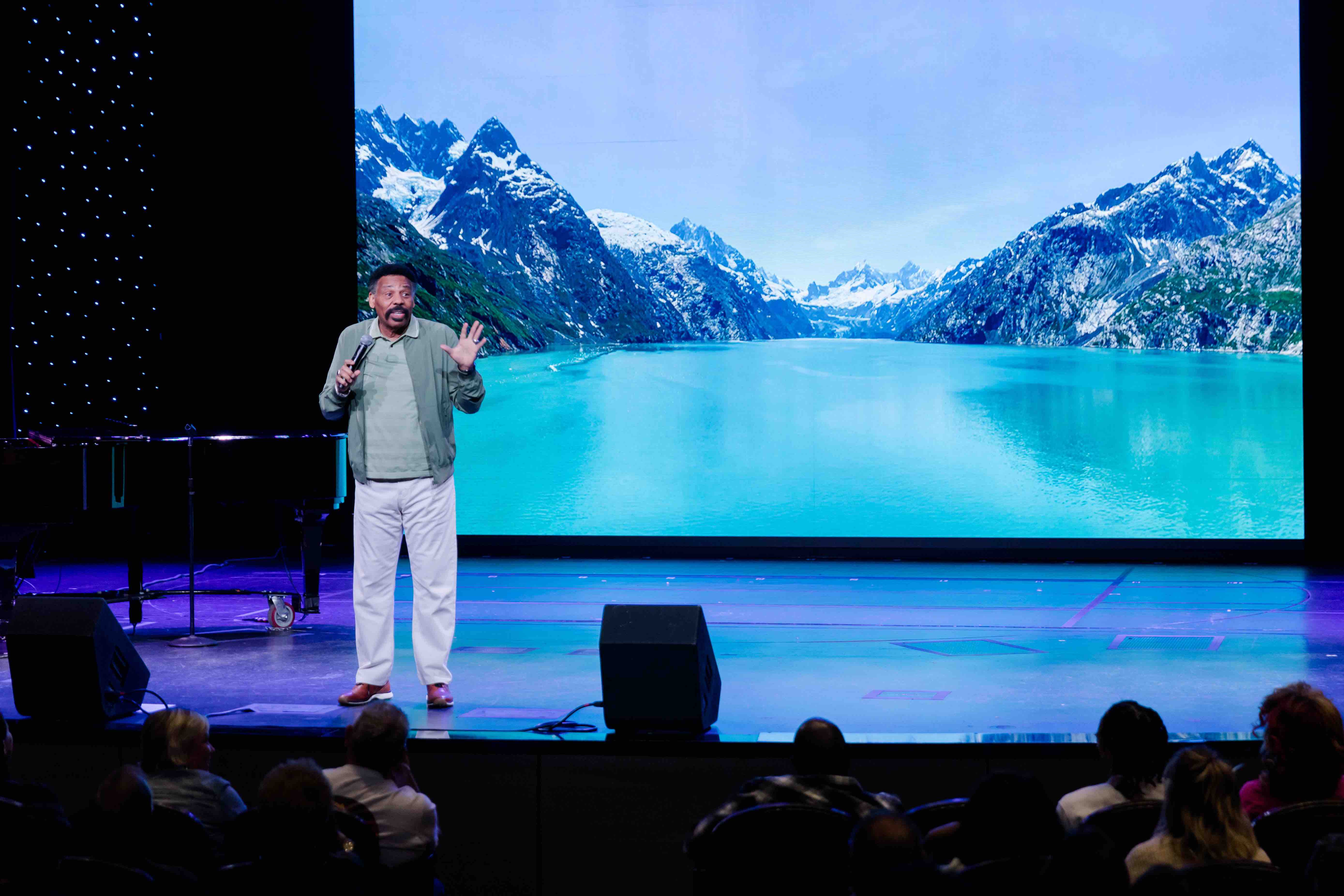 Tony Evans preaching on The Urban Alternative Alaska Cruise[/caption]
"We loved this cruise. The teaching and preaching were so awesome! The music was fabulous, and the scenery and wildlife were amazing. Between the activities onboard, the shore excursions and meeting new people, there was no time for boredom!"—Jolene S.
Sure, you can pray anywhere. God's line of communication is always open no matter where we are. But our cruises offer something more than a quick prayer on a busy day—they are consecutive days of intentional time spent with God, where you learn from dynamic speakers and worship with award-winning Christian artists.
Unforgettable Concerts
Experiences like this don't happen often. Your favorite worship artist performing for you as you cruise on a luxury ship. If you are fortunate enough to experience it firsthand, do yourself a favor and soak in the moment. It truly is a moment you'll never forget!
[caption id="attachment_8916" align="aligncenter" width="610"]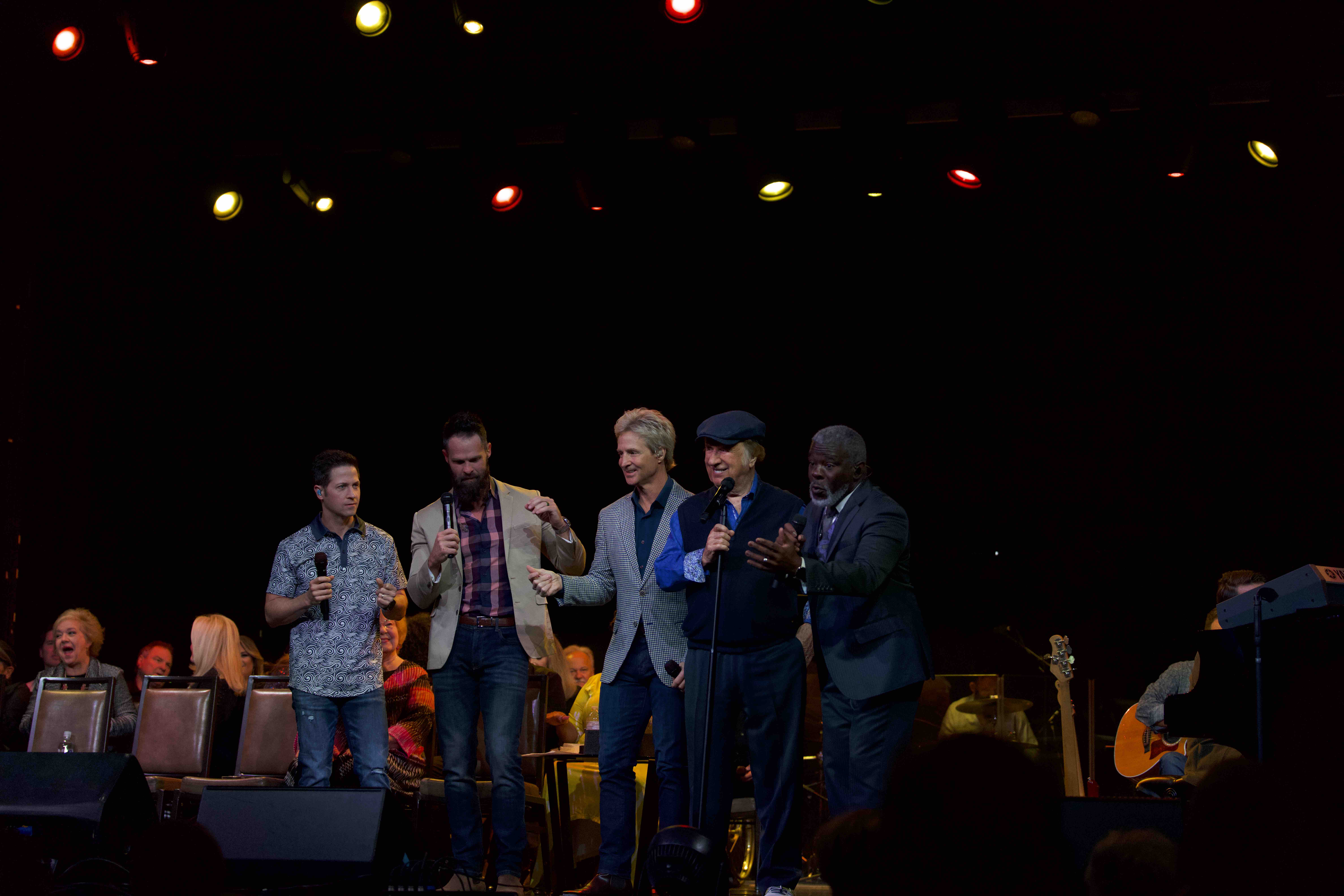 The Gaither Vocal Band Performing during the Gaither Homecoming Alaska Cruise[/caption]
"We had a great time. Such amazing sights to see. Wonderful worshipful music, comedy and seeing God's beautiful handiwork. What a wonderful gift."—Mary E.
Gospel music feels different when you hear it live. The voices singing God's praise linger in the air and every word is felt in the deepest parts of hearts and souls. Through the years we've been blessed to partner with incredible musicians including the Gaither Homecoming Band, Michael W. Smith and many more! 
Fun & Refreshing Fellowship
Intentional time with God and purposeful rest are at the heart of all of our events. Still, the opportunity to meet and bond with fellow believers is a blessing that naturally happens throughout our trips.
[caption id="attachment_8917" align="aligncenter" width="610"]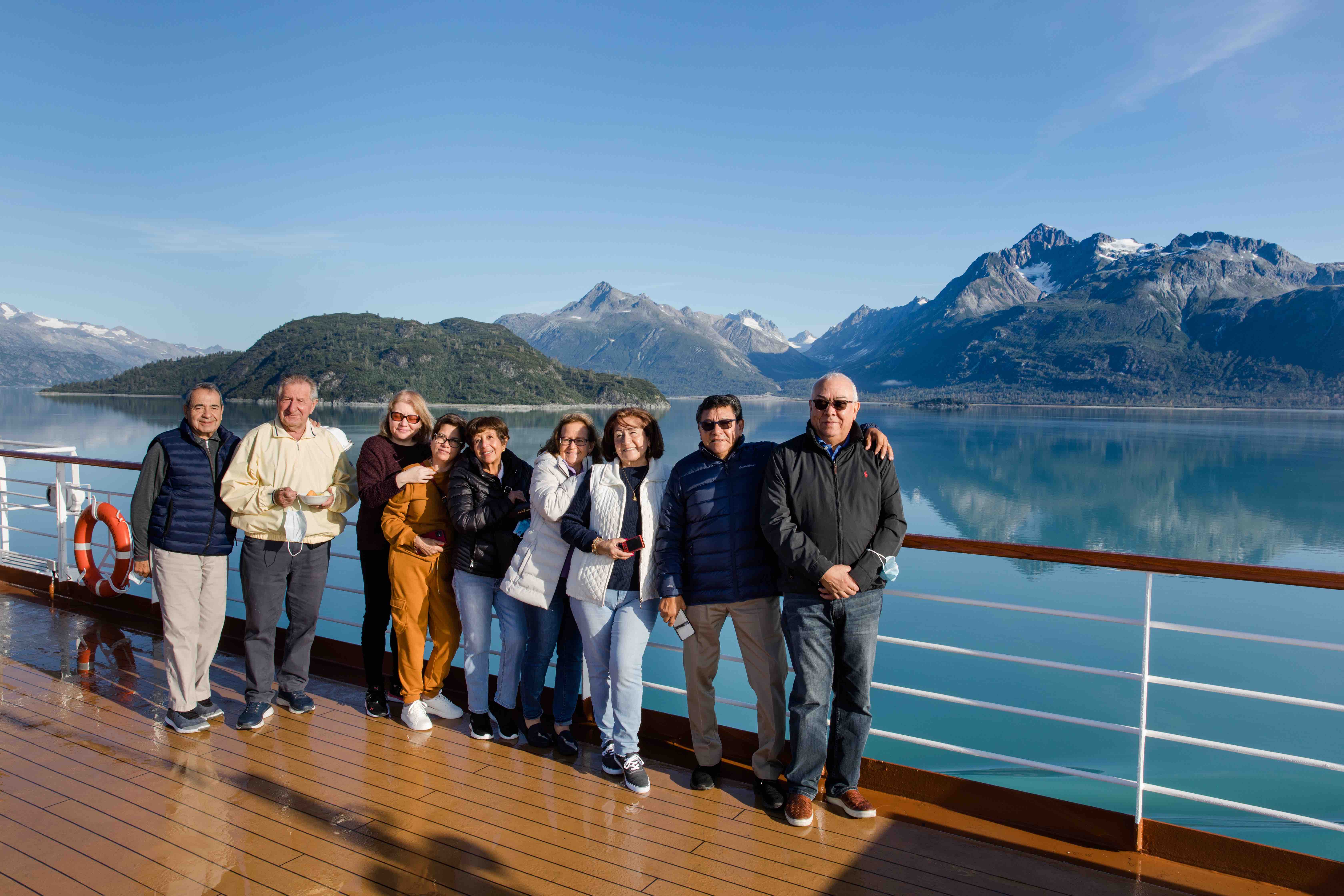 Christian travelers enjoying epic views of Glacier Bay[/caption]
"We met some good friends and my wife and I came home feeling peace. I can't get over the beautiful landscapes. It's truly a wonderful destination!"—Tracy A.
When you share a significant amount of time singing, praying, learning and exploring with other people, something unique happens—they quickly go from strangers to life-long friends. Over the years, we have been blessed to receive letters and testimonies from past travelers letting us know that they are still close friends with people they met years ago at one of our events. True friends are hard to come by and we're extremely proud that such faith-focused relationships are made on our cruises and tours. 
Soul-stirring Worship 
Moments like these are transformational for our travelers. The chance to get on stage and perform live with your favorite worship artist is a memory you'll cherish forever.
[caption id="attachment_8918" align="aligncenter" width="611"]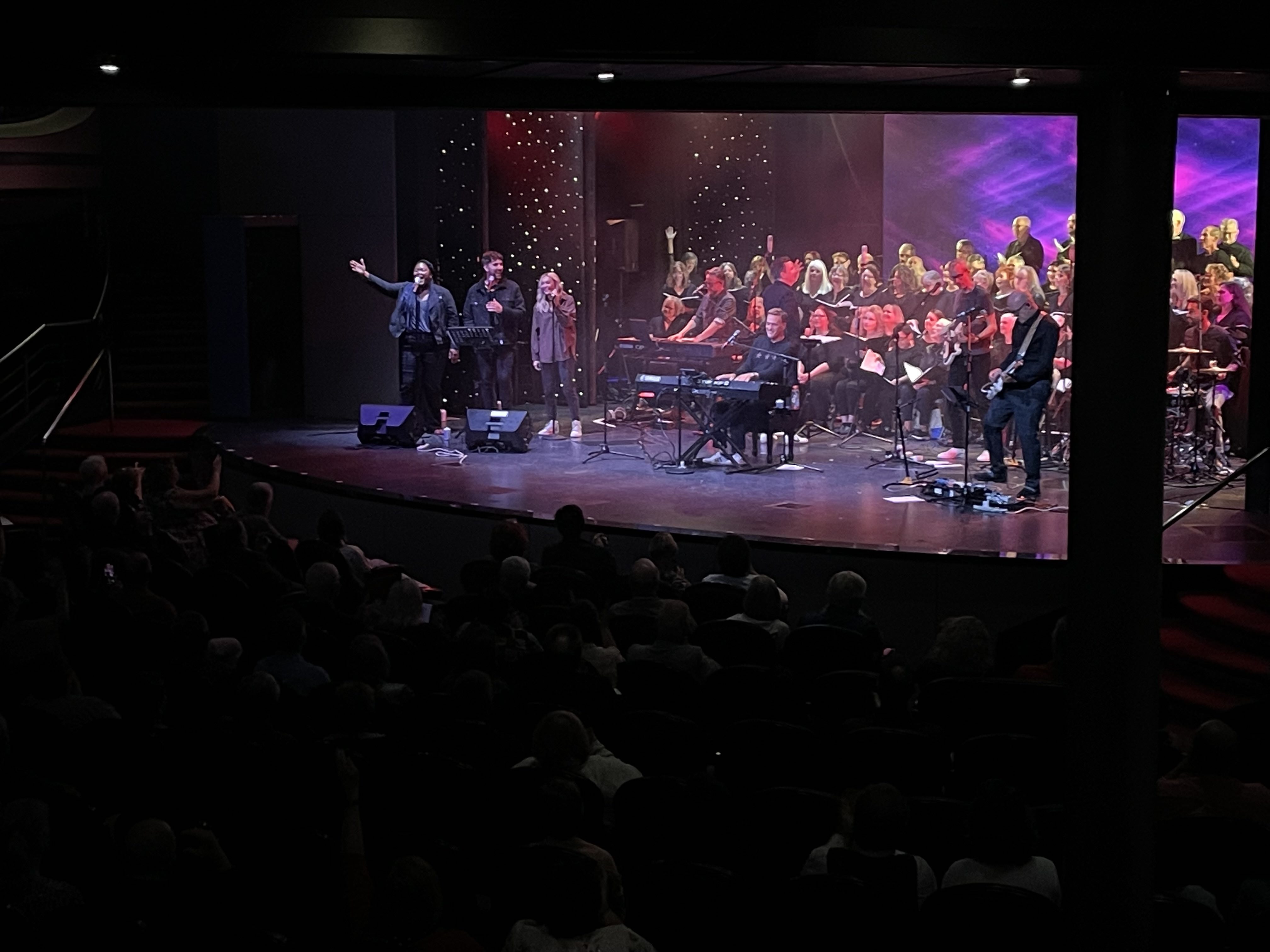 Choir performances on the Michael W. Smith and Friends Alaska Cruise[/caption]
"Worshiping in the choir with Michael W. Smith was amazing! So many amazing moments."—Judy D.
There is something powerful about worshiping God with hundreds of other believers and then stepping into the stunning beauty of His creation where the worship and heart-felt awe of Him continues. Our Alaska cruises give travelers the chance to connect with God during every facet of their trip. Not a moment goes by where there isn't an opportunity to bask in the glory of greatness. 
We'd love to hear your perspective, too. If you've traveled on an Alaska cruise recently, let us know what moments served as a spiritual, emotional or just plain restful highlight for you. Or better yet, schedule your own Alaska cruise for next summer!