Québec City: European Charm on the East Coast
Want to enjoy the feel of Europe without leaving North America? The solution is as close as Québec City, Canada. Located less than 100 miles from Maine, Québec City is famously known for giving American visitors a taste of Europe—without the long or costly overseas flight. As you walk cobblestone streets lined with patisseries and romantic cafés, it's easy to imagine you're strolling through a quaint French village, especially as you hear its residents speaking French.
If you're ready to enjoy European charm closer to home, here are the best things to do in Québec City.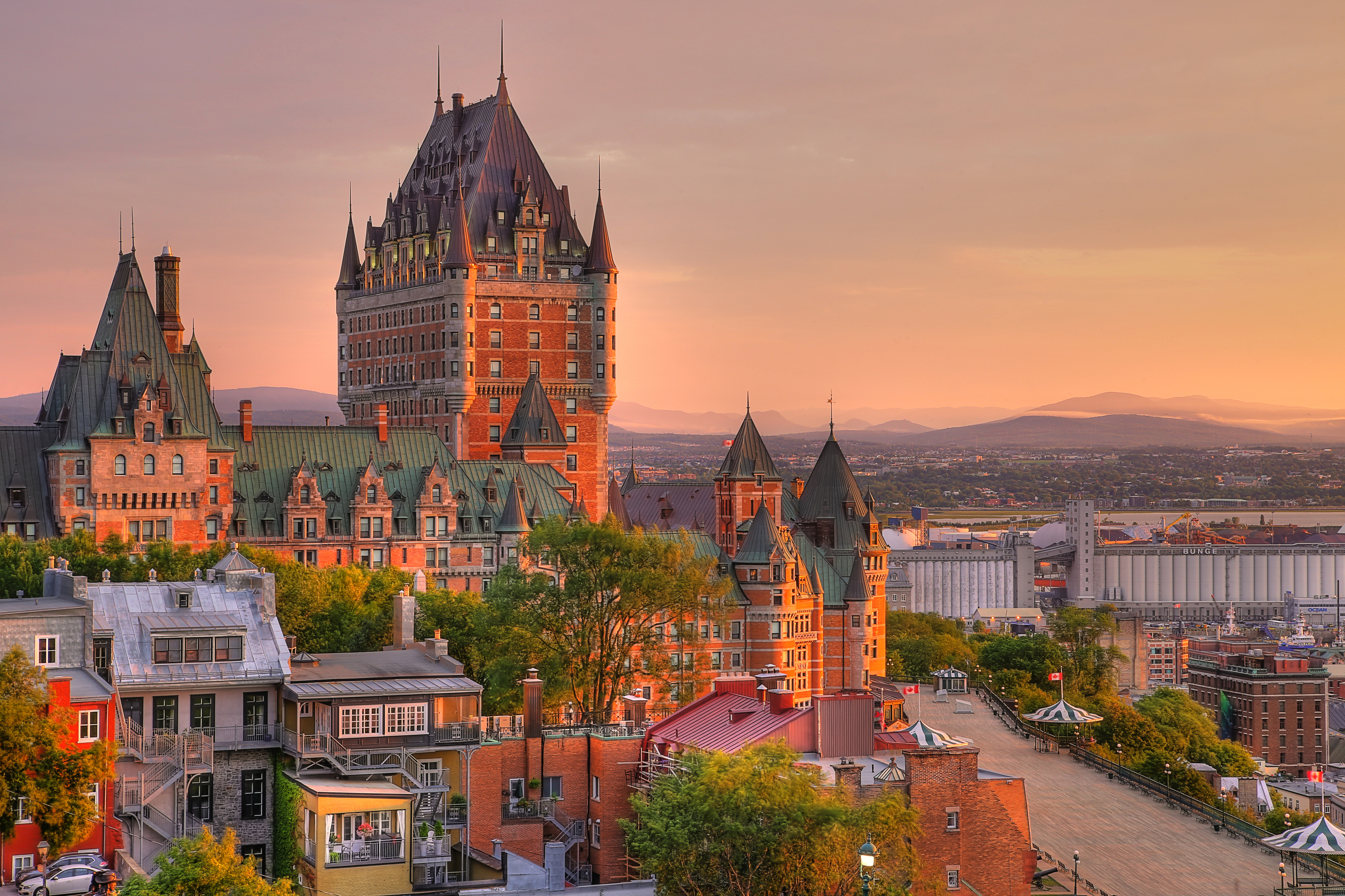 Widely considered the most photographed hotel in the world, the famous Fairmont Le Château Frontenac is a must-see for any traveler looking to discover this quaint city. Designated a National Historic Site of Canada in 1981, the hotel is prominently featured in photographs of the city's skyline. 
Stroll through historic shops and squares in the self-contained 300 acres of Old Québec, a historic district that has been designated a UNESCO World Heritage site. It is the only North American city with preserved fortified city walls, including bastions, ramparts and gates.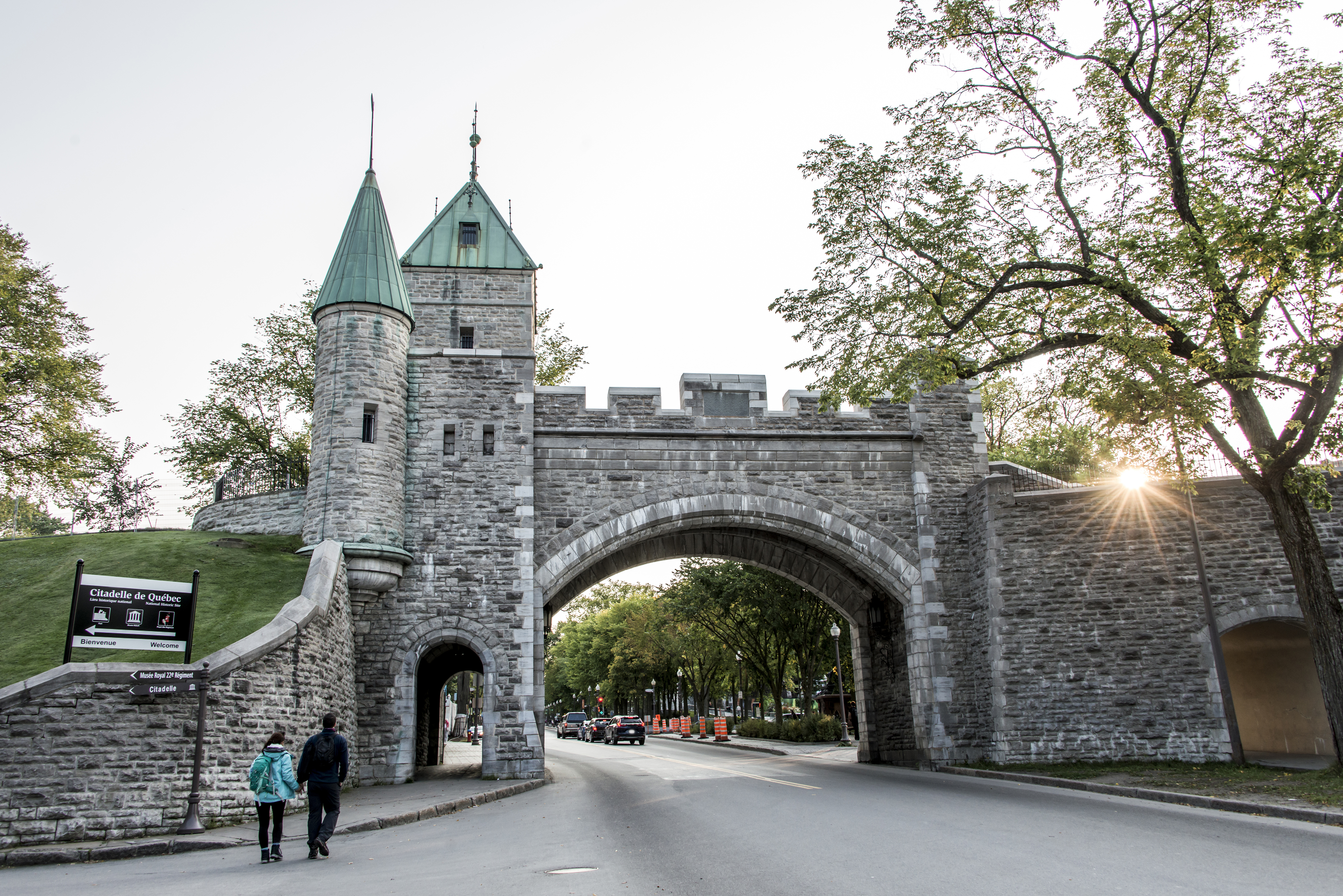 For panoramic views of Old Quéebec and the St. Lawrence River, take a ride on the Funiculaire du Vieux-Québec, a cliffside railway that takes passengers from the boutique shops in Quartier Petit Champlain to Dufferin Terrace.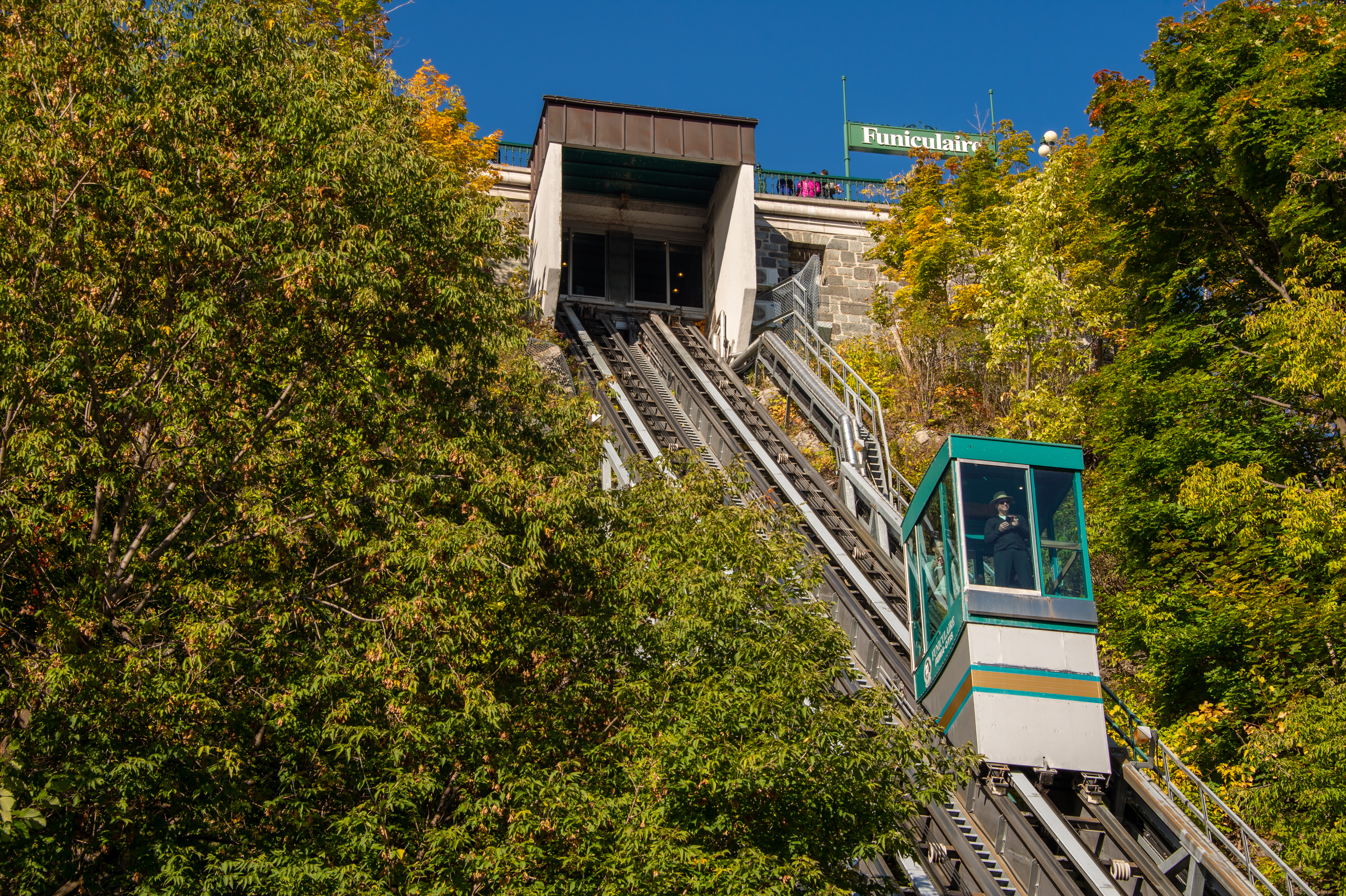 Stand in awe as you enjoy one of the most spectacular waterfalls in North America. Montmorency Falls cascades over a cliff 100 feet higher than Niagara Falls. For a bit of adventure, you can even cross a heartstopping suspension bridge above the rushing torrent.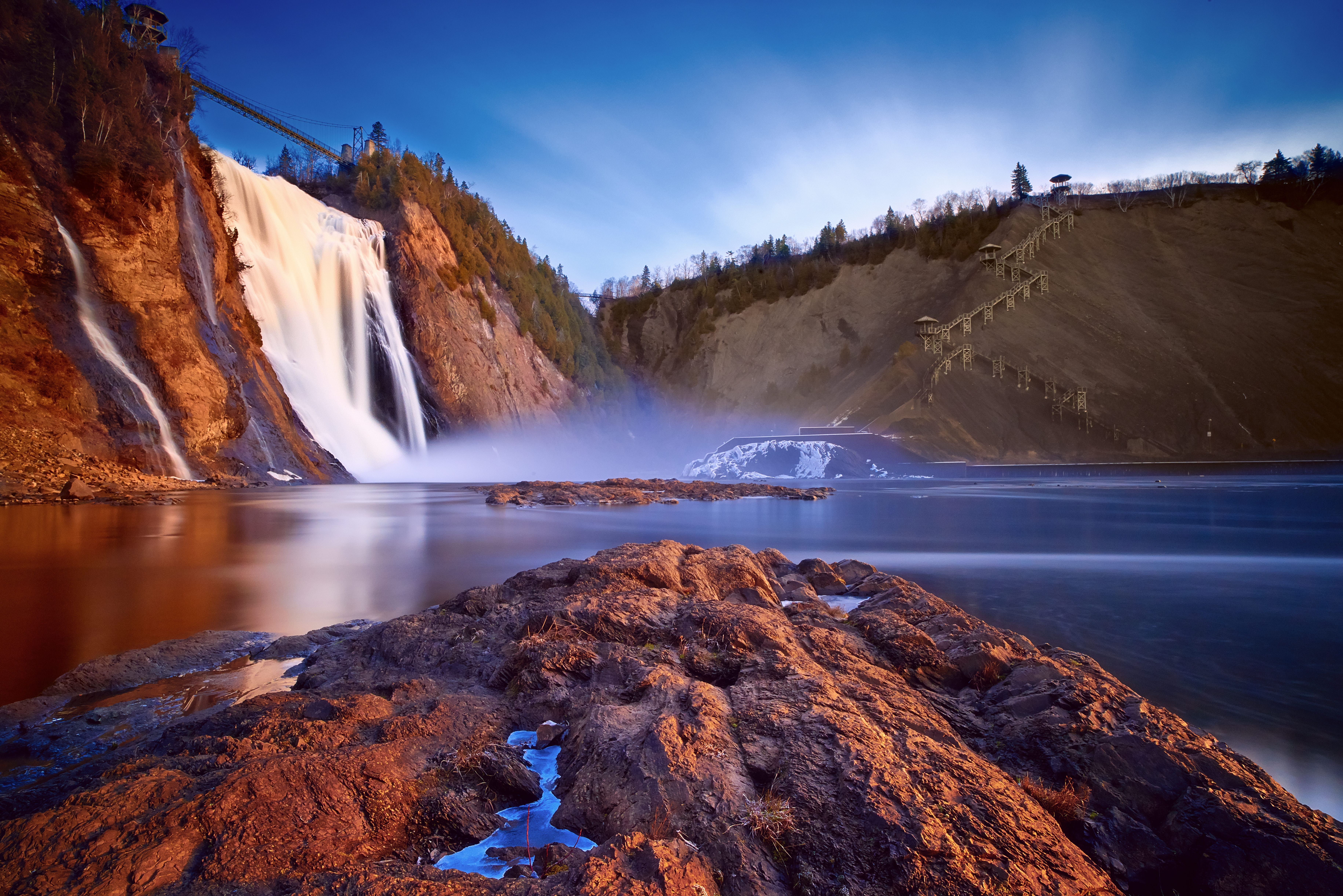 For our Christian travelers who love sacred spaces and church architecture, visit Notre-Dame-des-Victoires, the oldest stone church in North America. Nearby, the Notre-Dame de Québec Basilica-Cathedral is the oldest cathedral in Canada, located in the heart of the city.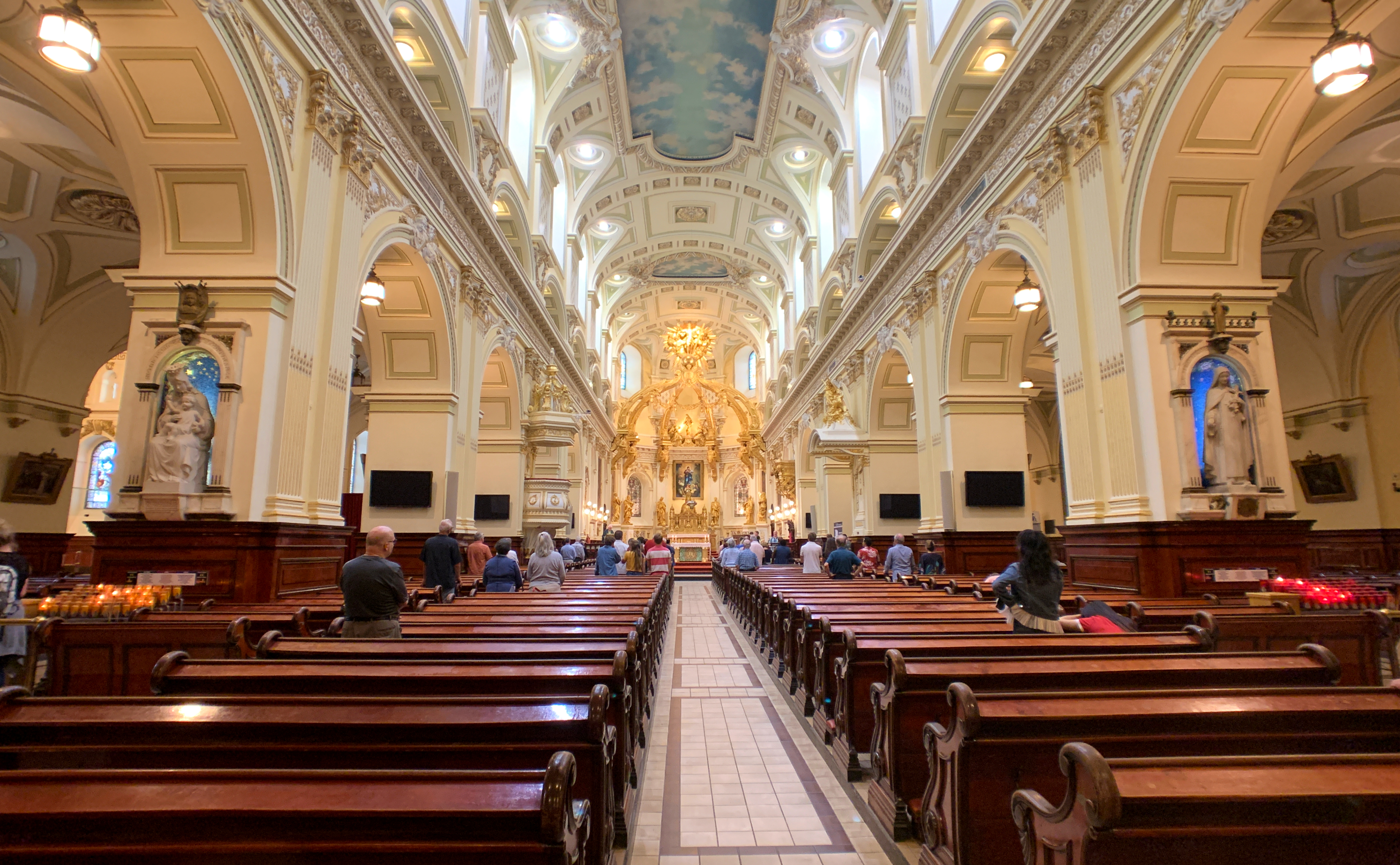 Fans of stained-glass windows will want to explore the Cathedral of the Holy Trinity, the first Anglican cathedral built outside the British Isles. Nestled in a green oasis, it also boasts the oldest change-ringing bells in Canada, still rung today, and a 1970 chamber organ played during Sunday services to accompany their choir.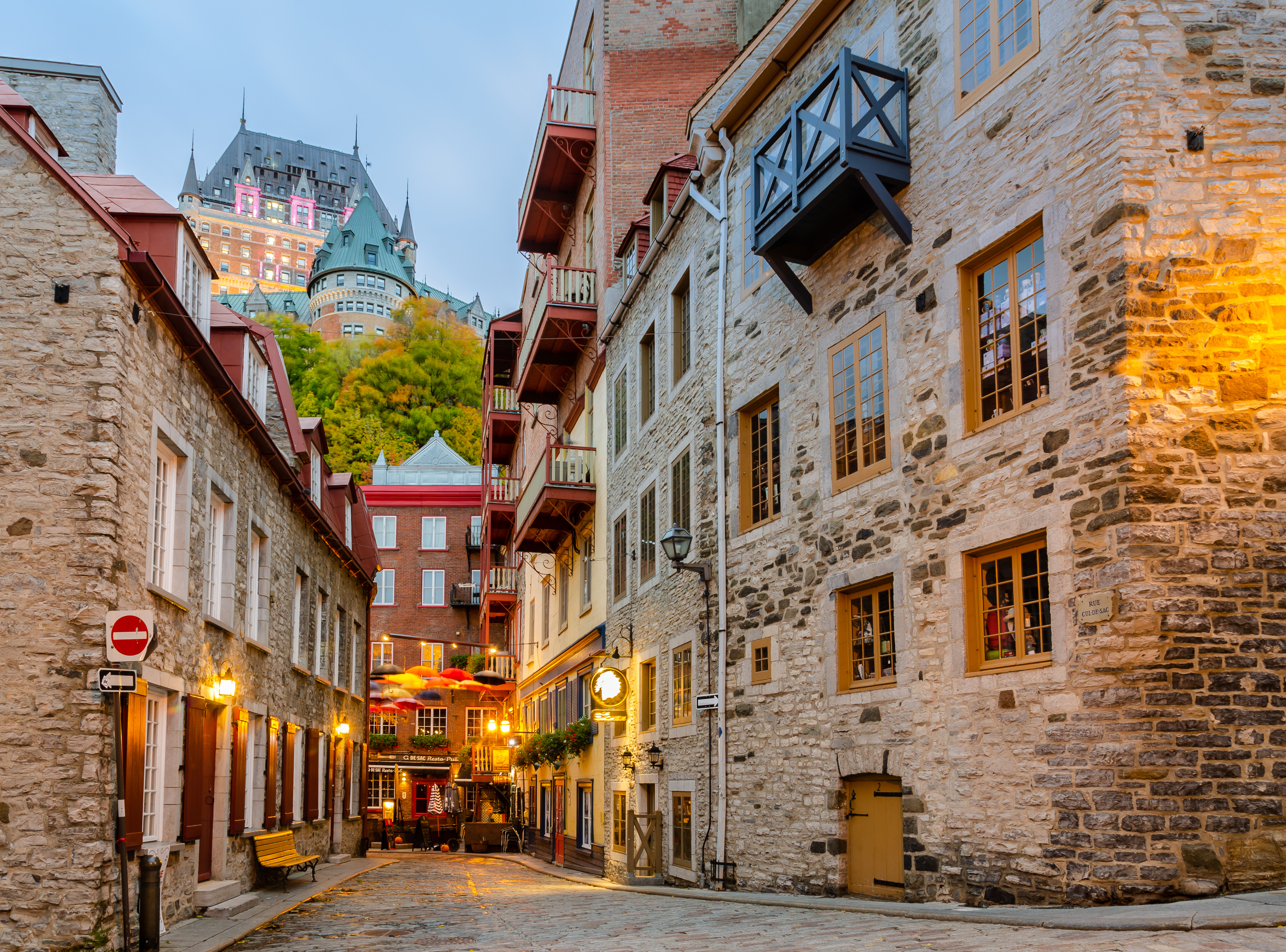 For the perfect souvenir to bring home, wander through the Quartier Petit Champlain, the oldest shopping district in North America, where a pedestrian street is bracketed by 17th-century homes. You'll find plenty of high-end boutiques, art galleries, creperies and cozy cafés that spill into the narrow street. 
Travelers on our Christian cruises love immersing themselves in Québec City's fascinating history and culture—a charming slice of France in North America. 
Which of these sites would you visit first?