Whale Watching with Michael W. Smith
If you got the chance to talk with Michael W. Smith, you'd probably want to ask him something about the music he's made over the years. But if you asked him his personal take on travel, he'd tell you that one of his favorite places in the world is Alaska.
He first shared his love for the 49th state with fans on the 2014 Michael W. Smith & Friends Alaska Cruise. He recalls the impact that unexpected discoveries in Alaska made on him. "I loved how many bald eagles there always were around. Every time you'd look up in the sky, there'd be another. They'd have these big salmon in their talons… just not something you're used to seeing in 'the lower 48.'"
While Michael and his family love to travel all over the globe, they knew they had to make it back to Alaska as soon as they could.
Casting a Bubble-Net
He may have spent plenty of time looking up at the Alaskan sky, but that's not the only natural wonder that grabbed Smitty's attention. He describes Alaska as a "playground for wildlife." During the last cruise, Michael had an up-close-and-personal experience with one of those forms of wildlife: the humpback whales who live in the protected waters surrounding Juneau.
"Seeing these enormous creatures swimming in these inlets, surrounded by mountains, is just so majestic," he recalls. "Beautiful. Powerful."
Since that whale-watching excursion, Smitty tells us he can't stop thinking about one of the ways humpbacks team up to catch as many fish as possible while feeding. "The most exciting part was actually seeing the whales feeding in the ocean. They use teamwork! It's called bubble-netting...you gotta see it." (Here's National Geographic's video capturing the phenomenon.)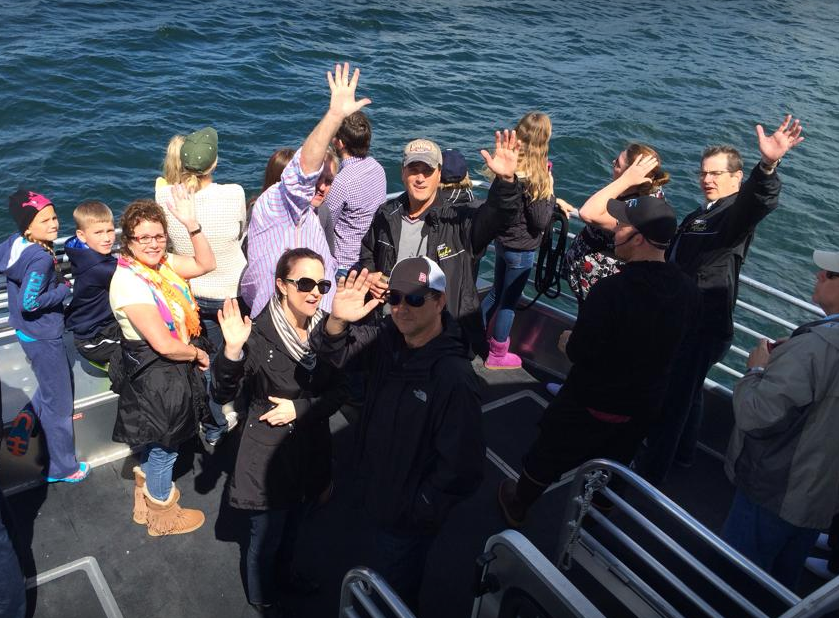 More Amazing Moments
As in 2014, Michael's upcoming sold-out cruise to Alaska will be another unforgettable concert cruise with special musical guests, group devotions and incredible cuisine shared with friends. However, this week will begin and conclude in historic Vancouver, British Columbia, and take passengers not only to the picturesque Inside Passage but through world-famous Glacier Bay.
Are you going to be there? Don't forget to pack your binoculars and sign up for a whale watch excursion for plenty of opportunities to see the bald eagles and humpback whales that call Alaska home.