The Best of Barbados
When Christian cruise travelers stop at Bridgetown, the capital city of Barbados, they'll find stately colonial buildings contrasted with pockets of colorful wooden homes. The island boasts endless pink-and-white-sand beaches against azure-blue waters and rolling green hills above intricate limestone cave systems.
Best Beaches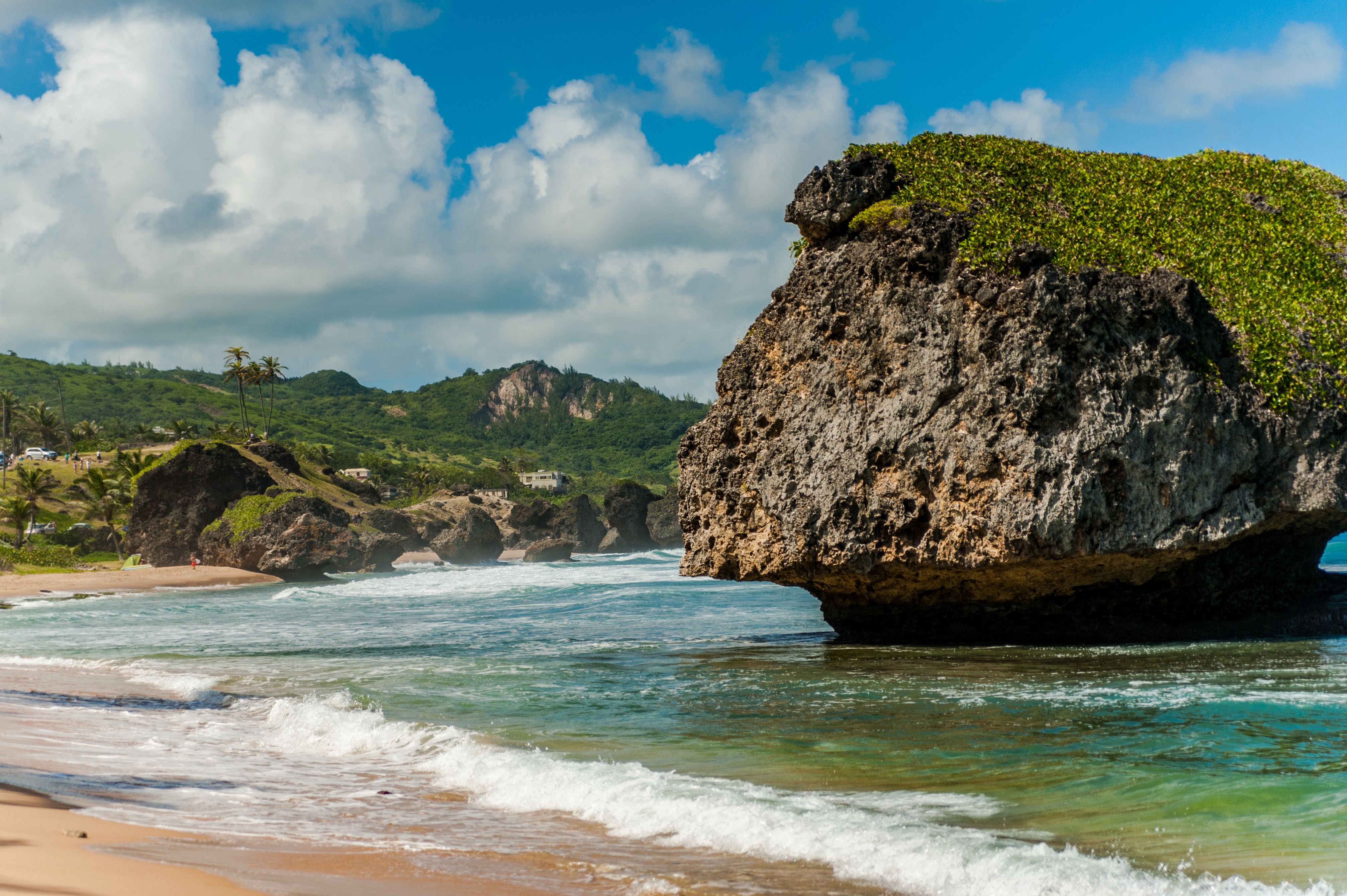 Surfers flock to Bathsheba Beach, where powerful Atlantic waves and dramatic rock formations make this an ideal place to hang loose. It's nicknamed the "Soup Bowl." The small haven Little Bay on the northeast coast is also worth visiting for its rolling, boisterous Atlantic Ocean surf surges that burst through blowholes formed in coral limestone from persistent and intense wave action.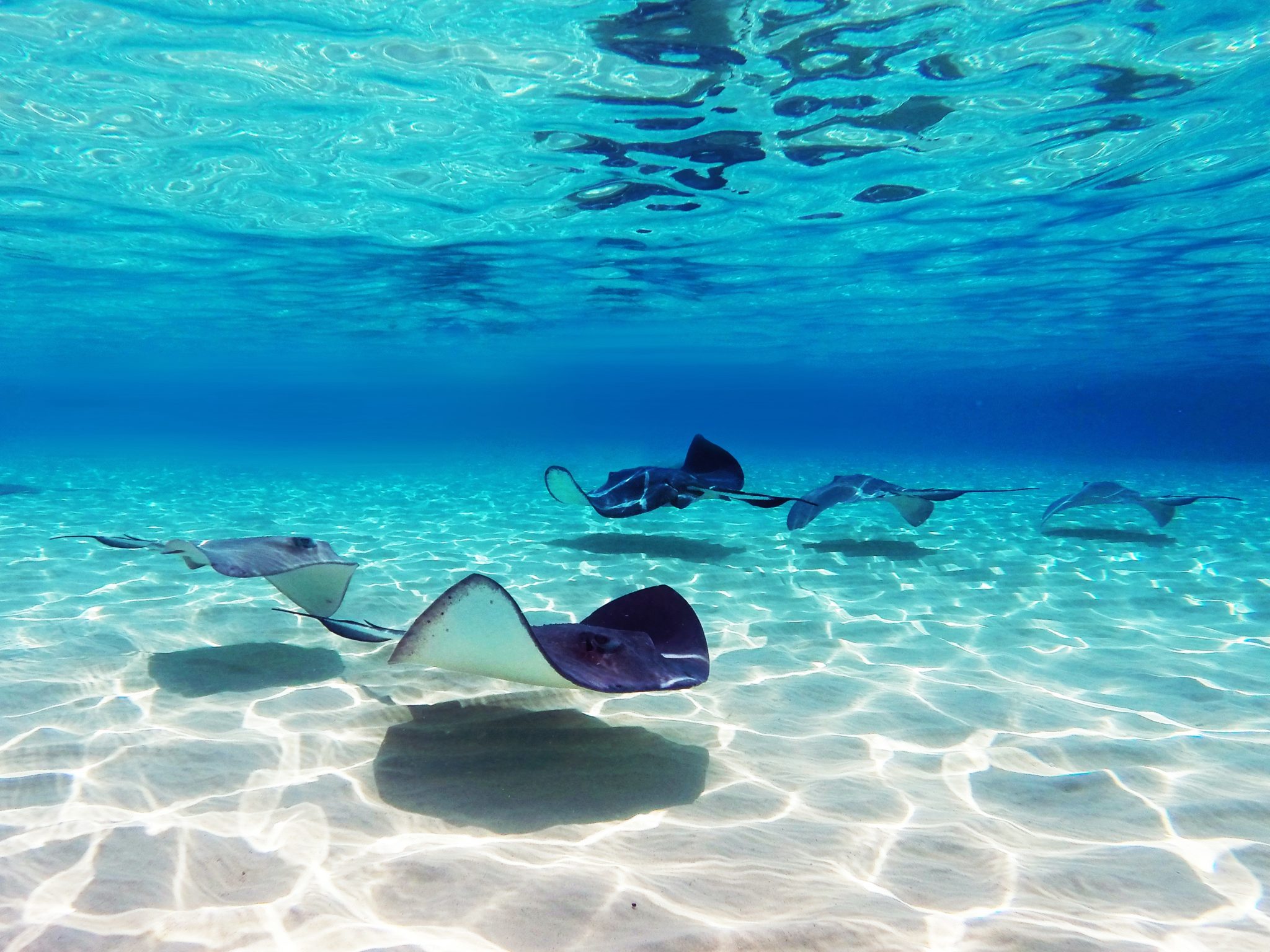 A little more than a mile south, the crescent-shaped Carlisle Bay offers a pristine stretch of the island's most popular beaches. The primary one, Brownes Beach, is ideal for relaxing in the sun or snorkeling in turquoise waters. 
Carlisle Bay has a protected marine area with thriving aquatic life and is home to six shipwrecks, cannonballs and other relics, making it popular for scuba and snorkeling excursions. Check out this free guide and learn more here about the amazing beaches of Barbados.
Top Experiences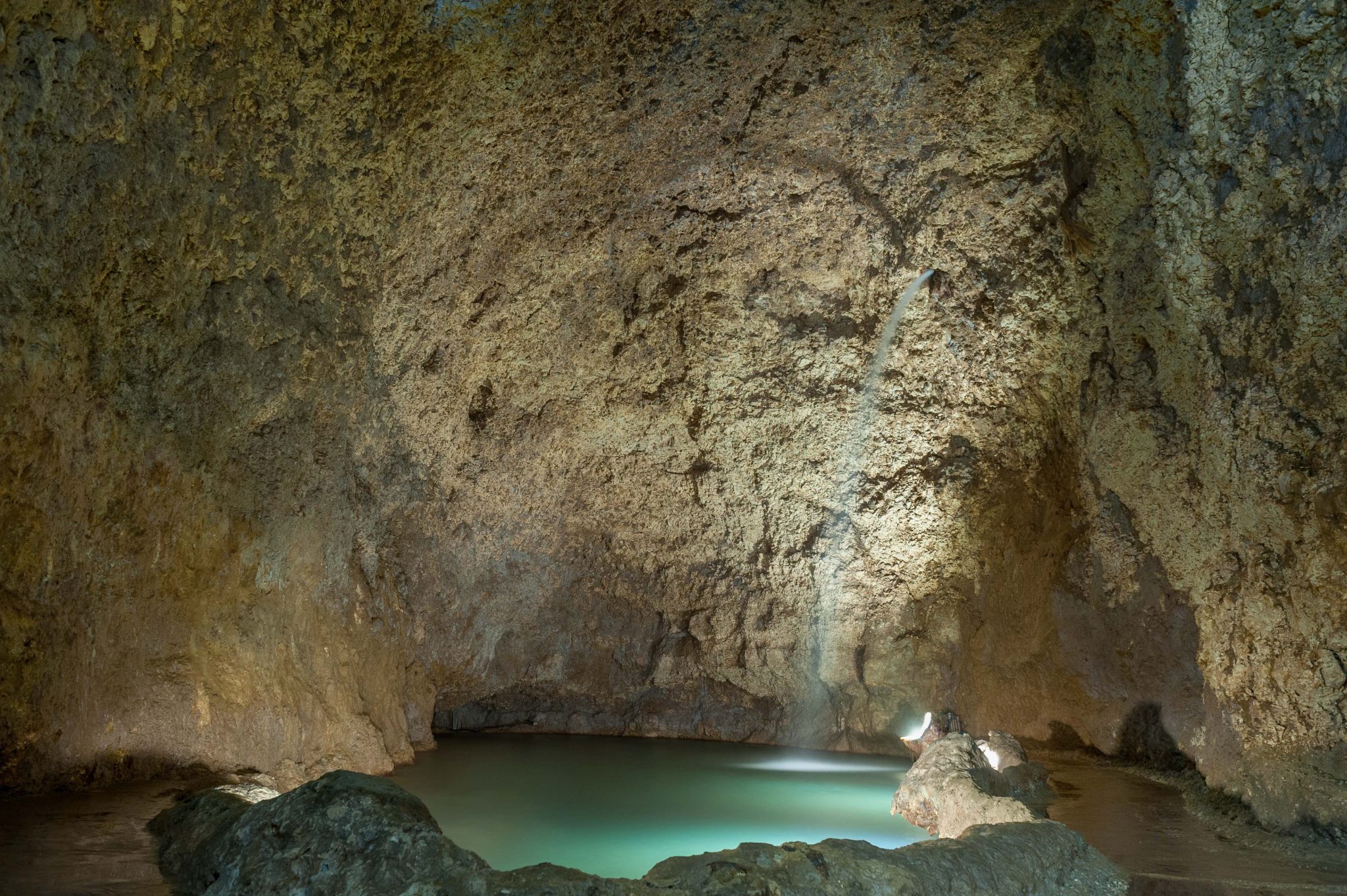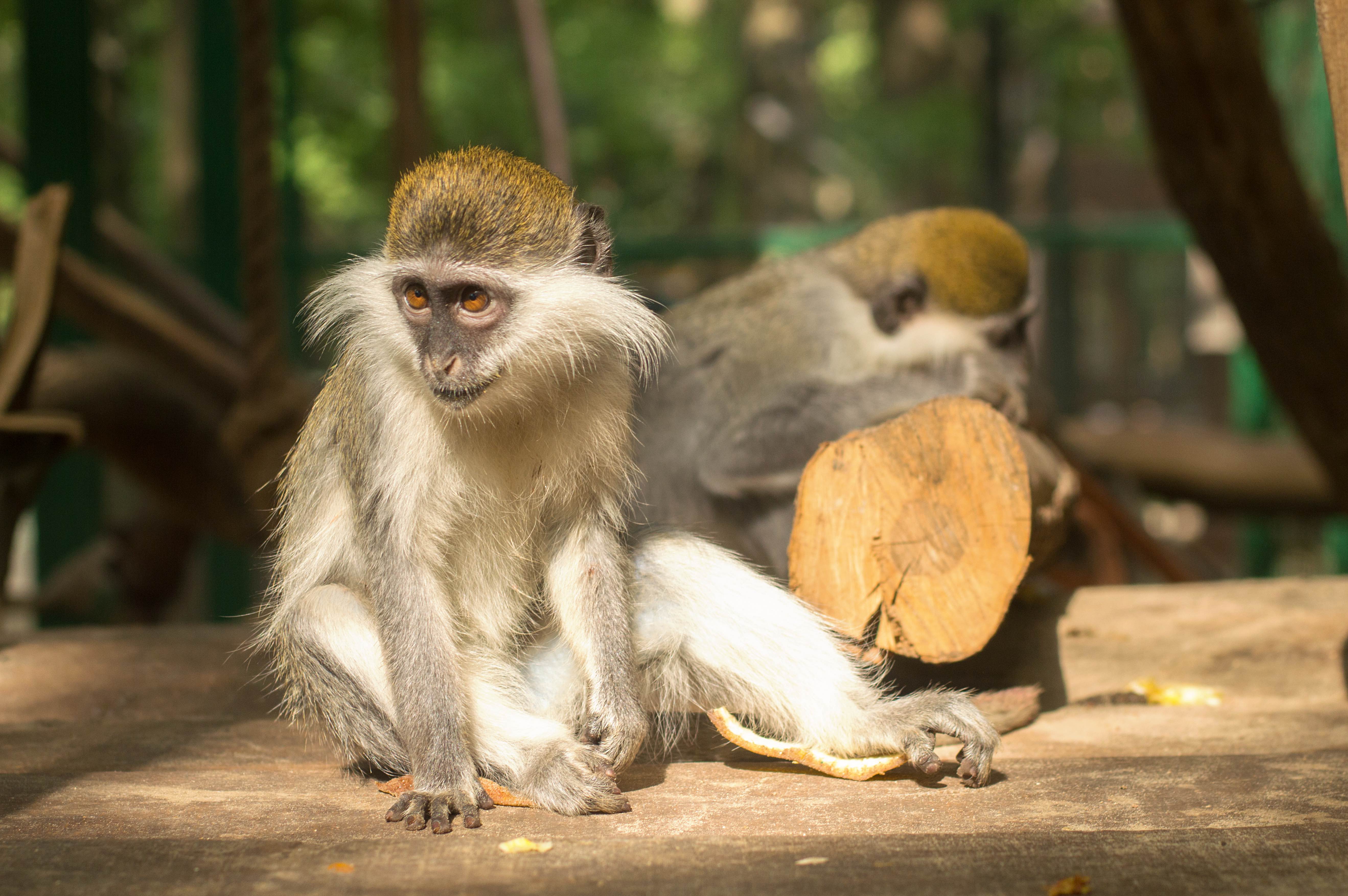 Visiting the Barbados Wildlife Reserve is another high-demand activity. Located in a lush mahogany forest, this four-acre reserve is home to Barbados' famous green monkeys with golden-green fur. You'll also see majestic creatures there like tropical birds, deer, peacocks, iguanas and more.
If you get hungry, try flying fish, the national fish of Barbados. Caught locally, these are often served fried as "fish cutters" and are an island specialty. Other favorite dishes include Bajan macaroni pie, rice and peas, and breadfruit cou-cou.
Must-See Sites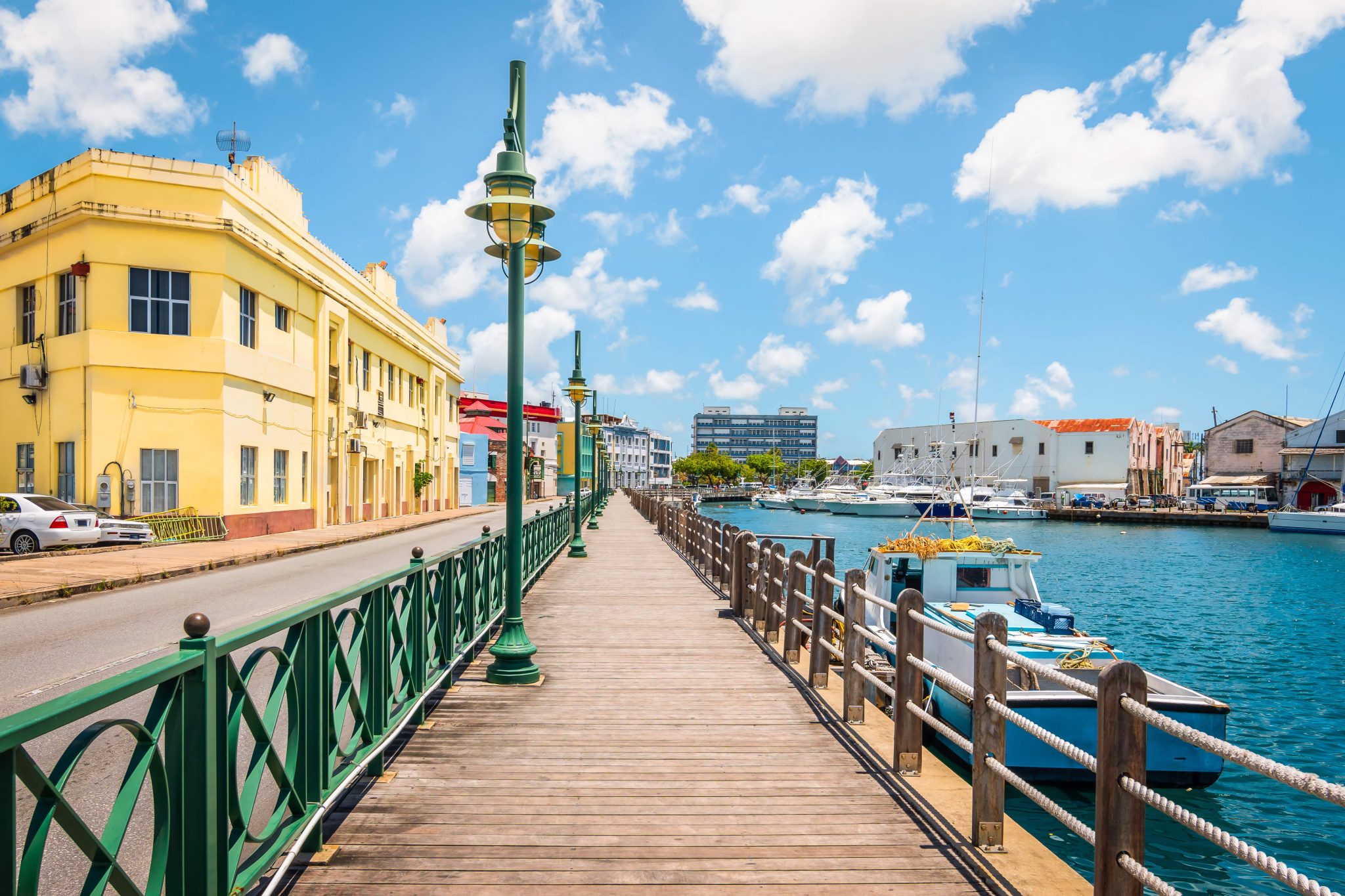 Bridgetown is a UNESCO World Heritage Site; its preserved colonial architecture and historical buildings make it a charming place for a stroll. Don't miss its stunning neo-Gothic-style Parliament buildings. Nearby, Broad Street is a popular shopping destination, with duty-free shops, department stores, shopping malls and jewelers along this bustling stretch.
A quick drive to the south will lead travelers to the George Washington House & Museum, where the first president of the United States stayed in 1751 while visiting family. Here, you can explore the beautifully restored 18th-century house, which showcases period furnishings and exhibits Washington's visit and the rich history of Barbados. The surrounding property also features well-preserved underground tunnels, offering insights into the island's military history.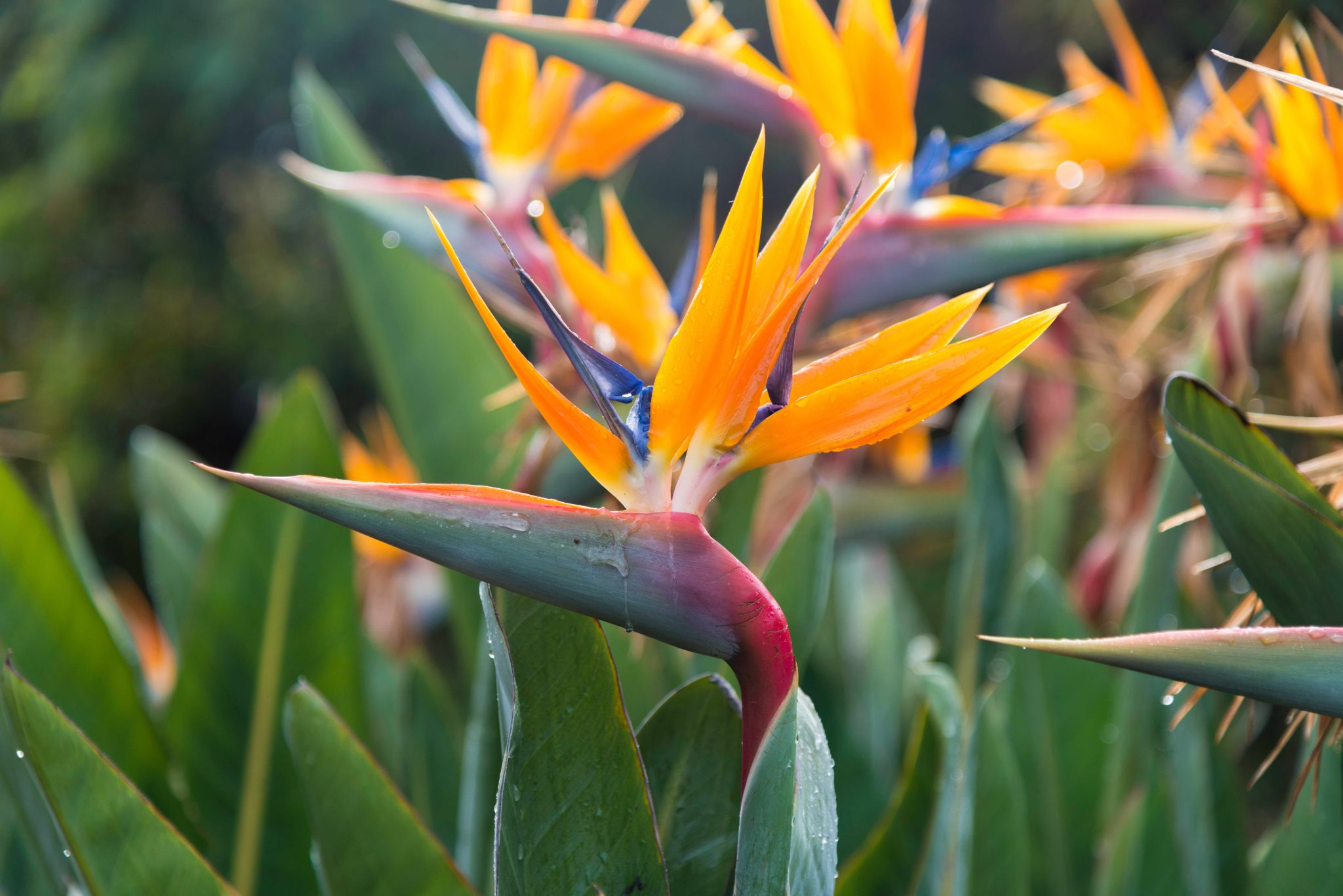 Several botanical gardens give visitors an up-close-and-personal experience of this island's beautiful nature. Visit the 50-acre Flower Forest Botanical Gardens in Bloomsbury, where the bird of paradise, the country's national flower, blooms with other floral treasures. Hunte's Botanical Gardens offer fragrant orchids, abundant trees and other tropical species along meandering paths. In St. George, the serene Tropical Garden is surrounded by sugarcane fields, flowers, ferns and palms that call Barbados home.
Meanwhile, music fans can search for Rihanna Drive, the renamed street outside Bridgetown that passes next to the international pop star's childhood home. Look for a monument commemorating the street.
Our experienced Caribbean travelers are delighted when the itinerary stops at Barbados because the island combines scenic beauty, vibrant culture and rich history. Ready to explore Barbados with us? Click the button below to check out our upcoming Caribbean events.