Join this exceptional Christian Cruise to Alaska with Salem Media Group and Dr. Sebastian Gorka
A Note From SEBASTIAN GORKA
Dear Friends,
Please join me and my wife Katie in the summer of 2024 for an inspiring cruise in Alaska.
Together, we'll explore this spectacular part of the world where God's creation is at its finest.
The cruise will depart from Seattle, Washington. Our itinerary will include Puget Sound, Juneau, Sitka, Ketchikan and Victoria, British Columbia, Canada. We will also cruise through the spectacular Stephens Passage and Glacier Bay. We'll have the opportunity to enjoy the natural beauty of God's creation in the company of fellow patriots.
I'll also be giving talks along the way. For those who are interested, there will be opportunities to share lessons learned from your own communities and explore the different roles we can each play to save our great nation from the left's insanity!
We will be traveling with the luxury cruise line Holland America on the Eurodam, one of their Signature-class cruise ships, where we will be treated to world-class dining and accommodations. And best of all, we'll share an inspiring and restoring time of patriotic fellowship and friendship.
Come along with us on this exciting voyage to Alaska!
Sebastian Gorka
Featuring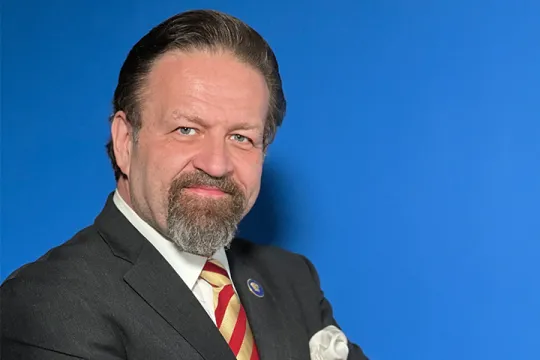 Sebastian Gorka
Sebastian Gorka, PhD, served as Deputy Assistant for Strategy to the President of the United States, Donald J. Trump and is currently a presidential appointee to the National Security Education Board at the Department of Defense. He is the host of America First, the nationally syndicated radio show on the Salem Radio Network and The Gorka Reality Check on Newsmax TV. He is the author of the New York Times bestselling books Defeating Jihad and Why We Fight. His latest book is The War for America's Soul.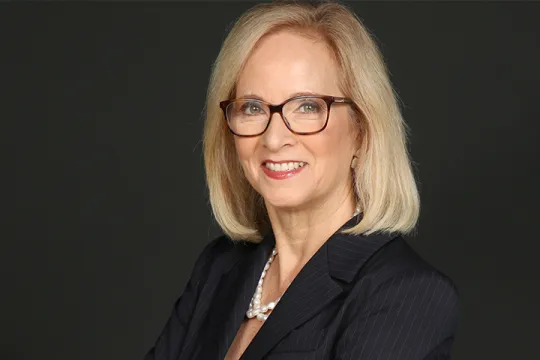 Katie Gorka
Katharine "Katie" Cornell Gorka is a distinguished author and advisor dedicated to American values. From serving as the Executive Director of the Westminster Institute to co-founding the Threat Knowledge Group, Katie's commitment to national security is unwavering. She joined the Trump Transition Team in 2016 and later served in the Department of Homeland Security. As the director of The Heritage Foundation, she empowered parents to regain control over their children's education.
Jennifer Horn
Jennifer Horn, a seasoned radio host, began her career in high school with CRN Digital Talk Radio. A CSU Northridge alumna, she co-hosted the Good Day show for 11 years and later joined The Morning Answer on Salem's News Talk station in LA. Her passion for politics led to The Jen and Don Show in 2015. Currently, she hosts The Morning Answer and The Inland Empire Answer, contributing weekly to America First, The Steve Hilton Show, and The Talk Radio Countdown. Known for her engaging style, Horn is a respected voice in political commentary.
Glacier Bay
Snow-speckled mountains and stunning glaciers, like the 21-mile-long Margerie Glacier, provide some of the most awe-inspiring scenery.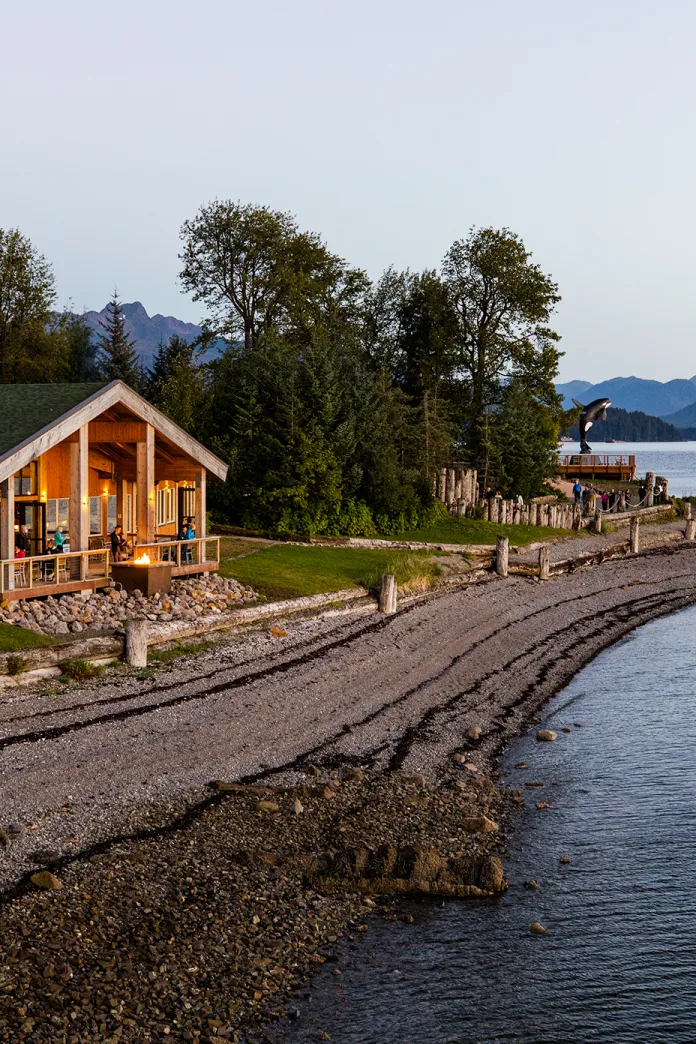 Icy Strait Point
Stroll along the lush, green trails through the Tongass rainforest and visit the museum to learn about Alaska's salmon cannery industry.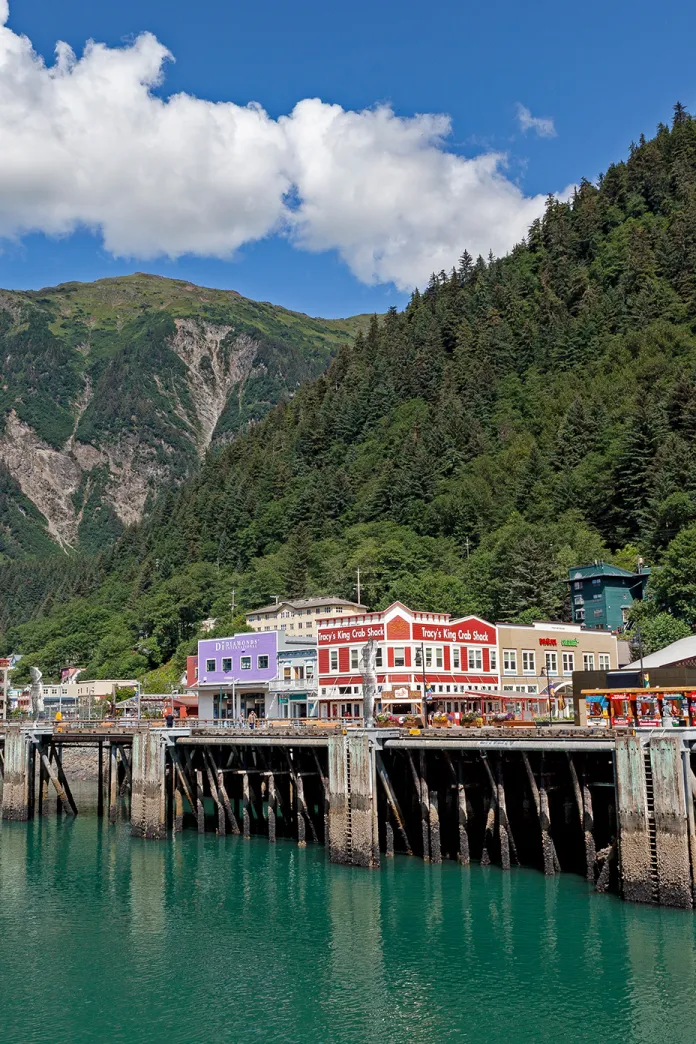 Juneau
This state capital offers visitors fresh seafood as well as outdoor adventures including glacier hikes, wildlife sightings, whale-watching tours and much more.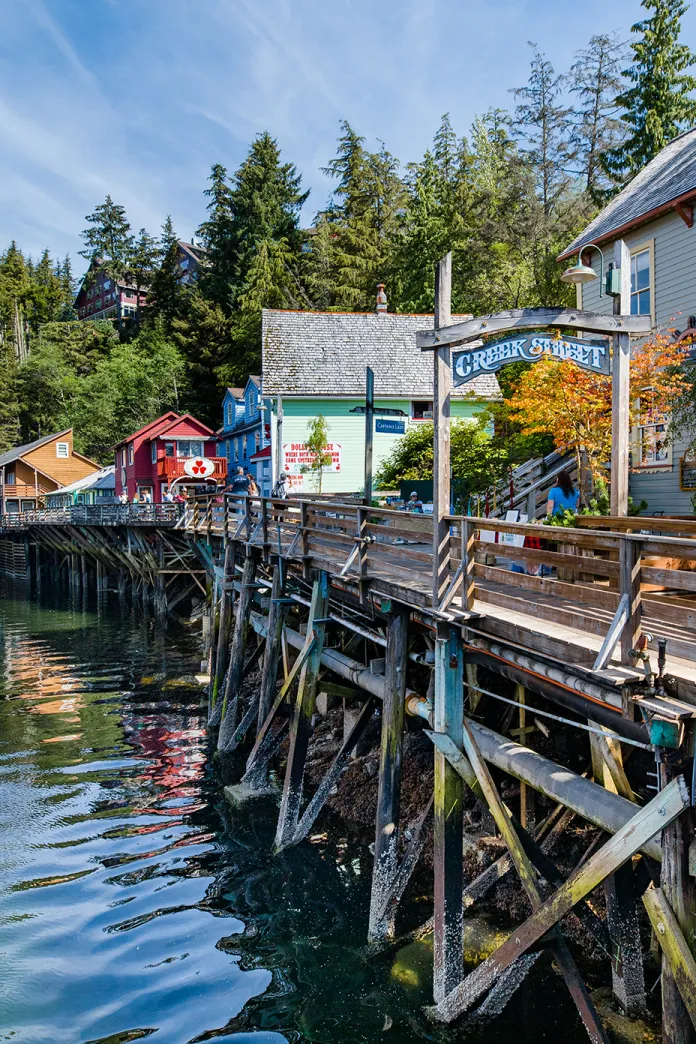 Ketchikan
This beautiful city boasts sport fishing, fresh seafood and rich Native Alaskan culture. See intricately carved totem poles and explore gold rush attractions.
Puget Sound
With miles of rocky shores, this is home to hundreds of fish species, birds and mammals. Tour the historic towns, breathtaking scenery and natural wonders.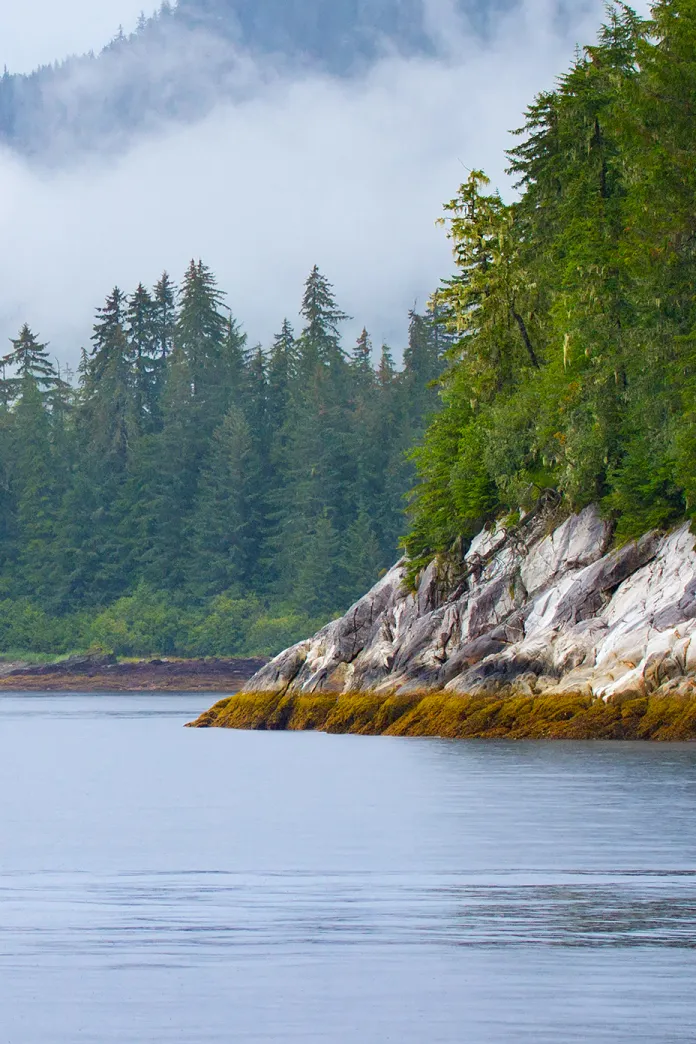 Scenic Cruising Stephens Passage
The best shortcut in the world cuts through the stunning landscape of Southeast Alaska. The area is teeming with wildlife, majestic mountains and glaciers.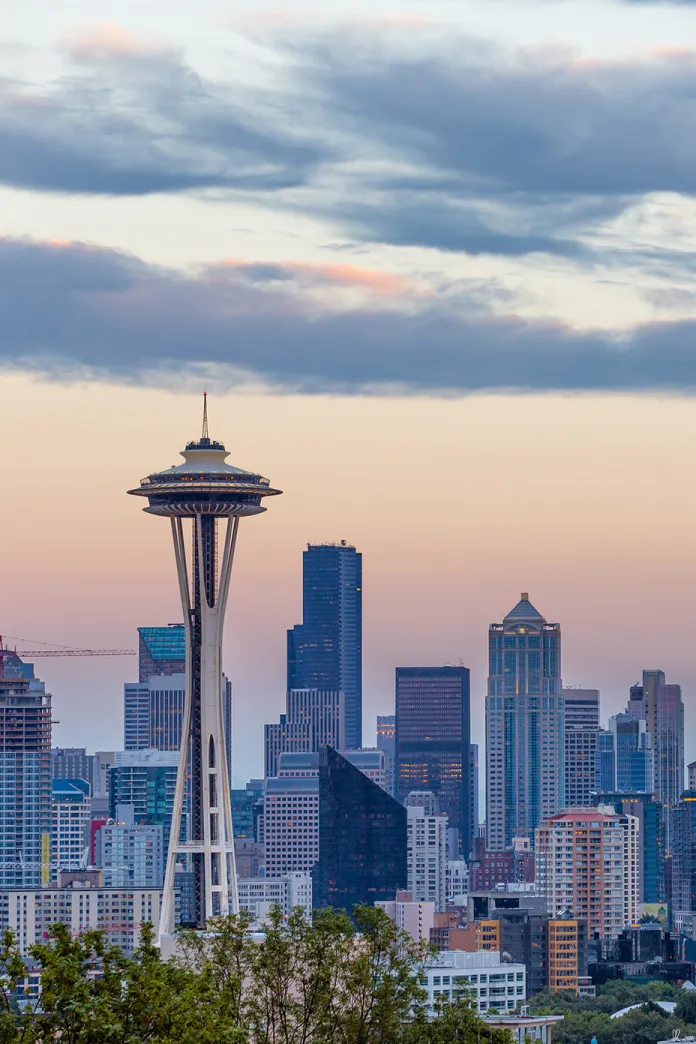 Seattle
Explore this vibrant metropolis nestled in nature. Visit iconic sites like Pike Place Market, the Space Needle, and the birthplaces of Amazon and Starbucks.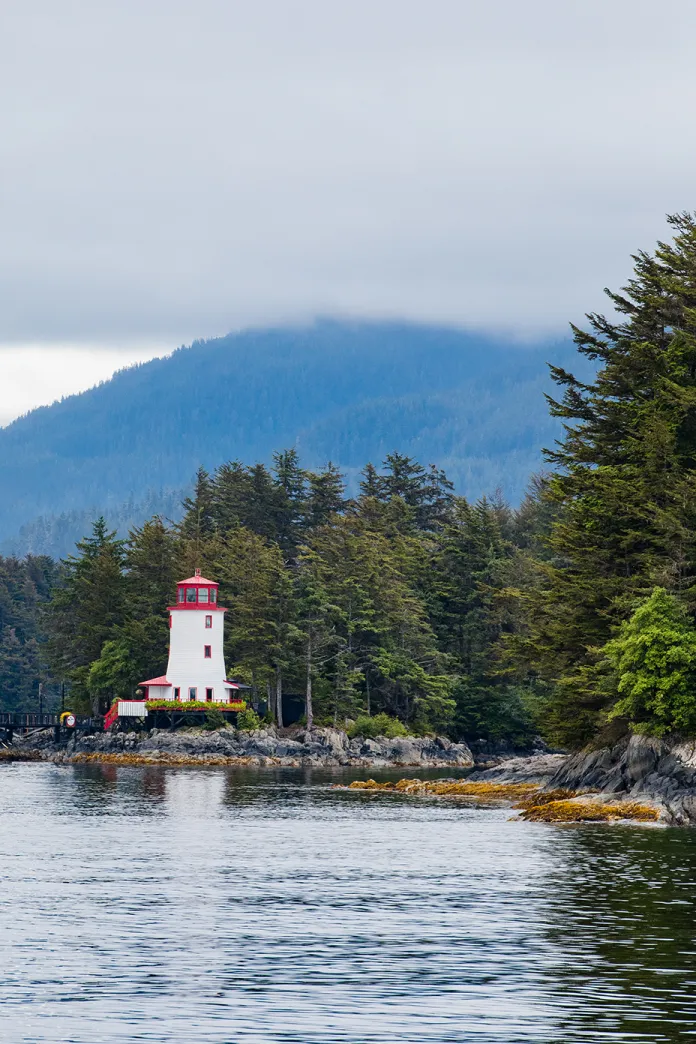 Sitka
Learn about Alaska's past and encounter wildlife in this port showcasing a blend of lush landscapes with Russian and Native American influences.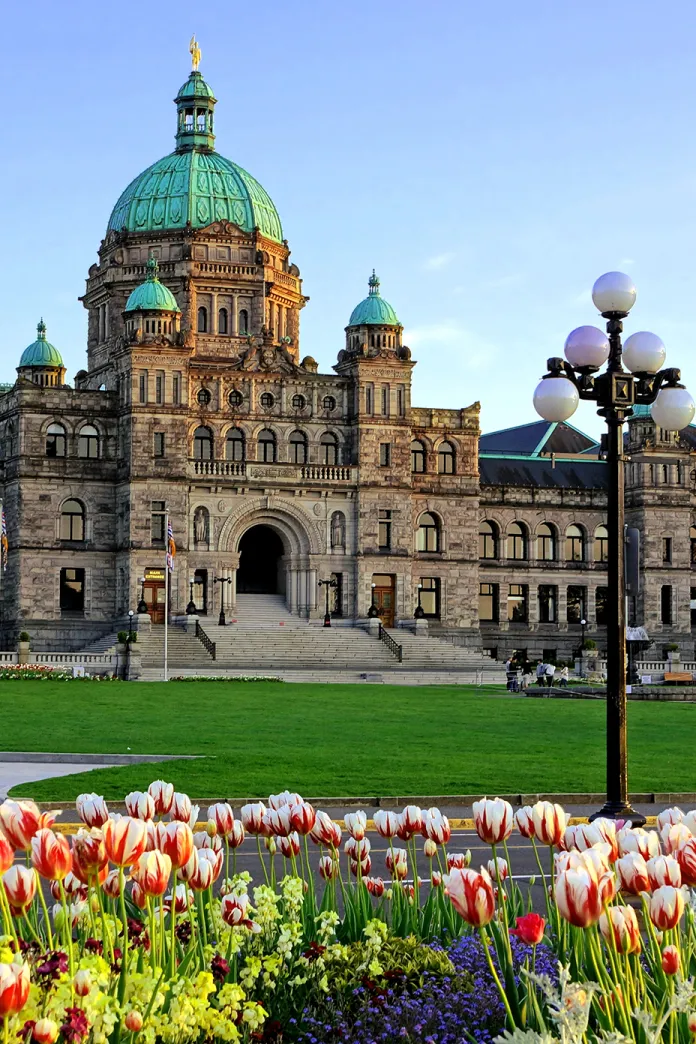 Victoria, B.C.
This charming port blends city life and nature. Have high tea in an English garden and go whale watching while absorbing the influence of First Nations culture.
REMARKABLE PLACES
There's something special about Alaska that makes it a bucket-list destination for travelers from all over the world. Imagine all the unforgettable moments waiting for you.
Holland America's Eurodam
Embark on a journey of timeless sophistication! A realm of understated elegance awaits you, with refined decor, inviting floral arrangements and a warm ambiance.
Immerse yourself in a world where a multimillion-dollar art collection sets the stage for a multitude of activities. From plush staterooms to expansive spaces, every detail has been meticulously crafted to elevate your experience.
Indulge in incomparable cuisine. Whether it's the elegance of the main dining room or the bountiful options on deck, every meal is a testament to culinary excellence. The dedicated crew is known for their impeccable five-star service. Holland America's signature hospitality ensures you feel truly at home during your exceptional journey.
Ship's Registry: The Netherlands
DECK PLANS
Deck 1 - Main
Deck 2 - Lower Promenade
Deck 3 - Promenade
Deck 4 - Upper Promenade
Deck 5 - Verandah
Deck 6 - Upper Verandah
Deck 7 - Rotterdam
Deck 8 - Navigator
Deck 9 - Lido
Deck 10 - Panorama
Deck 11 - Observation
Deck 1 - Main
Less ocean movement and proximity to Lower Promenade dining and entertainment.
Conveniently close to Deck 2 entertainment.
Head to Guest Services if you have any questions or concerns.
Prepare to be amazed by incredible vocalists and dancers, as well as stunning sets and transcendent multimedia productions on The Mainstage.
The Atrium is a three-deck-high, open-floor designed midship area that features a magnificent glass sculpture hanging from the ceiling. Experience smoother seas on this deck.
Deck 2 - Lower Promenade
Pinnacle Grill is the ultimate steakhouse at sea, with an exceptional menu of prime steaks, seafood and wine.
The Dining Room is the flagship dining experience and is a welcoming and sophisticated setting for an exquisite breakfast, lunch or superb multicourse dinner.
World Stage features innovative cruise ship shows and a two-story LED screen that creates a vivid wraparound display.
Sing along, test your music trivia knowledge or sit back and enjoy as chart-topping hits fill the Billboard Onboard Room each night.
Deck 3 - Promenade
Enjoy a wide variety of duty-free shopping onboard at The Shops.
The Dining Room is the flagship dining experience and is a welcoming and sophisticated setting for an exquisite breakfast, lunch or superb multicourse dinner.
World Stage features innovative cruise ship shows and a two-story LED screen that creates a vivid wraparound display.
Tasman Room is a multipurpose room for meetings, events and entertainment.
Deck 7 - Rotterdam
Get easy access to the Lido Market, Sea View Pool and Greenhouse Spa & Salon located two decks up.
Exclusive to suite guests, Neptune Lounge is a private place to relax, socialize and enjoy personalized concierge service. Enjoy complimentary refreshments, a relaxing seating area and access to Wi-Fi for a small charge.
Conveniently close to the Lido deck.
Deck 9 - Lido
Lido Market is a casual modern marketplace that offers the widest range of food options onboard for breakfast, lunch, dinner or a late-night snack.
Sea View Pool is an adults-only pool with the perfect spot to get some sun and watch the world sail by.
Take a class in our professionally staffed Fitness Center.
Greenhouse Spa & Salon is a heavenly retreat that nurtures every aspect of your well-being with renowned spa rituals and healing touches. In the spa, pamper your skin with facial treatments featuring premium, naturally sourced ingredients. Nurture your body, too, with massage treatments employing time-honored, hands-on massage techniques gleaned from around the world.
Deck 11 - Observation
Explore traditional cuisines of Southeast Asia, China and Japan at Tamarind.
Enjoy complimentary lessons, tournaments and courts with amazing top-deck views at the Sports Courts.
The Retreat is an outdoor area that is perfect for guests looking for a quieter, more luxurious place to rejuvenate during their cruise.
Enjoy the wonderful views and take in the relaxing atmosphere in private cabanas, lounge chairs, sun beds and exclusive bar service. Enjoy cocktails and sunsets with panoramic views at Crow's Nest.
Take in the spectacular sites and capture the best photos from this deck.
Nami Sushi offers a tempting array of sushi rolls with an homage to the ocean views you'll enjoy, created by master sushi chef Andy Matsuda.
Please carefully review the details of the Cancellation Policy below, as well as the full Terms & Conditions prior to booking your travel event.
All prices, penalties and change fees are quoted per passenger based on selected occupancy.
| | |
| --- | --- |
| $600 deposit with reservation | Credit card, personal check, cashiers check, or money order. Must be in U.S. funds. |
| March 11, 2024 | Final Payment due |
| On or after March 11, 2024 | Full Payment required |
| | |
| --- | --- |
| Today - March 25, 2024 | $100 |
| On or after March 26, 2024 | No Changes Allowed |
Additional fees may be assessed by suppliers for connections booked from your home city, as well as forced single occupancy due to roommate cancellation. Those fees charged will be passed to the passenger. 
| | |
| --- | --- |
| Today - March 26, 2024 | $100 administration fee |
| March 27 - April 9, 2024 | Deposit amount |
| April 10 - 24, 2024 | 50% of the total package |
| April 25 - May 23, 2024 | 75% of the total package |
| On or after May 24, 2024 | No Refunds |
Cancellations must be confirmed in the Inspiration office during regular business hours: Monday through Friday, 8:30 a.m.-5:00 p.m. (Pacific Time)
Cancellation fees apply regardless of the reason for cancellation, including medical and family matters.
It is the personal responsibility of each passenger to fully comply with all Immigration and documentation requirements.
If you're already thinking about what to bring, summer in Alaska is beautiful with sunshine and possible showers. Below is a checklist to help you pack for your exceptional travel experience. Remember that your luggage will be delivered to your cabin at an unspecified time on the day of departure, so it's a good idea to pack a change of clothes, toiletries and any medications you need in a carry-on bag to bring with you.
Packing Checklist
Casual clothes including pants, jeans, shorts, T-shirts, collared shirts or blouses
Light sweater or jacket
Semi-formal clothes or dress clothes for 1-2 evenings, depending on the length of your cruise
Bathing suit and a cover-up or wrap
Light raincoat or compact umbrella
Comfortable walking shoes or sandals with rubber soles
Hat, sunglasses and sunscreen
Toiletries, in a sealed, clear bag inside your luggage
Minor First Aid care items such as Band-Aids, aspirin, hand sanitizer, etc.
Medications in their original containers
Hair care appliances (see information on Using Electronics)
Small bag or backpack for port days; large enough to carry your camera and other personal items
Passport with separate photocopy
Dining Dress Code
On a typical seven-day cruise, you'll have two nights of dressing up for dinner or other special events. We suggest a semi-formal dress or skirt and blouse for women and a dark suit for men. The remaining dinners on the cruise are informal—blouse and pants for women; collared shirt with trousers for men. Remember that T-shirts, shorts or tank tops are not permitted in the dining room.
Packing Tips
Make certain your suitcase closes and fastens securely. Mark your luggage and carry-on bag with your name and address so you can distinguish them easily. We also recommend you put identification information—name, address and phone number—INSIDE your luggage in case the luggage tags are lost in transit. We also suggest keeping your essential toiletries and a one-day change of clothes in your carry-on. Do not pack your passport or travel documents in your luggage. It is suggested that you keep a color copy of the information page of your passport inside your luggage if your passport is lost.
For more information, please call one of our Reservation Coordinators at 800 247 1899, Monday through Friday between 8:30am – 5:30pm, Pacific Time.
We know how nice it is to have the convenience of home when traveling on a cruise. Bringing your electronics and hair appliances can enhance your overall travel experience. Every cruise ship has plugs that accept U.S. and Continental European devices, and you do not need to bring plug adaptors. Here are some things to know about your electronics before you pack them:
Phones, MP3 Players, Laptops, Cameras & Video Cameras
Most small digital devices have chargers that will fit in the plugs on a cruise ship. One thing to be mindful of is the limited plugs in each cabin; you may want to bring a multi-plug extension cord.
Blow Dryers, Curling Irons & Straighteners
Each stateroom has a hair dryer for your personal convenience. If you prefer your hair appliances, you may want to consider purchasing or borrowing compact and travel-friendly appliances.
For more information, please call one of our Reservation Coordinators at 800 247 1899, Monday through Friday between 8:30am-5:00pm, Pacific Time.
The scenic beauty of Alaska can be enjoyed from onboard the ship and to make the most of your cruise vacation, you can also get out into the local ports. Shore excursions offer something for everyone. Choose from city tours, culinary explorations, shopping outings, cultural activities and more.
Because shore excursions have limited capacity and fill up quickly, we recommend you book early for the best selection on your cruise. Once you've booked your Inspiration cruise, check out the customized cruise line excursion list based on your itinerary. Using your cruise booking number, you can easily book shore excursions online as early as 60 days before your trip and up to 3 days before departure, depending on the cruise line.
Visit the cruise line's website to find information on specific excursions:
You may also register for your Shore Excursions once onboard the ship. All shore excursion requests are processed on a first-come, first-serve basis. Waitlisted requests for sold-out shore excursions will be processed before requests made onboard.
For more information please call one of our Reservation Coordinators at 800 247 1899, Monday through Friday between 8:30am-5:00pm, Pacific Time.
Transfers
We want to help make your trip as smooth and as enjoyable as possible. We can book motorcoach transfers for you from the airport to your cruise departure port and on your return trip.
Hotel Stays
Remember that you always have the option of arriving earlier or staying later. For example, hotel reservations may be available if you want to arrive a few days early before boarding your cruise or stay a few days after the cruise returns.
For more information please call one of our Reservation Coordinators at 800 247 1899, Monday through Friday between 8:30am-5:00pm, Pacific Time.
As you plan for your upcoming Christian cruise with Inspiration, you may wonder about using money and credit cards during your travels. We've made the following recommendations to help you save money, avoid unnecessary fees and focus on an exceptional travel experience.
Consider leaving all unnecessary credit cards at home.
Once you determine which cards you'll bring, remember to notify each credit card company of your intended travel dates and locations to ensure fraud alerts and holds are not placed on your accounts.
For each card, you'll want to store the bank's contact information in a separate, secure location in the unlikely event your wallet or purse is lost or stolen.
Almost all businesses in Victoria or Vancouver, Canada accept U.S. credit or debit cards. If you plan to use your credit cards, you'll want to check with each credit card company to determine the international exchange fee for each card. Because the difference of a few percentage points could cost you more (depending on your purchases), we recommend using cards with lower international exchange fees. Using your credit card for large purchases gives you more protection for the items you buy on your trip. You can review your credit card statement to verify all of your purchases.
The Canadian Dollar (C$) is the official currency when your cruise stops in Canada, however U.S. dollars are widely accepted. When paying in U.S. dollars expect change in Canadian Dollars so bring small bills. If traveling with currency other than the U.S. dollar you may exchange money onboard the ship, although we always recommend checking the exchange rate before traveling to a foreign country.
For more information please call one of our Reservation Coordinators at 800 247 1899, Monday through Friday between 8:30am-5:00pm, Pacific Time.
Today's technology allows you to stay connected while traveling—ensuring you get that memorable photo or message from your loved ones. On most ships, you should be able to use your cell phone or smartphone to do everything you're used to doing at home. In addition, mobile phones provide convenient access for emergencies and confirming travel plans. Some basic guidelines and tips will help you save money, keep your phone working effectively and stay in touch.
Before you leave
Spending some time contacting your cell phone carrier before your trip will help ensure you can call friends and family back home and eliminate any surprises on your phone bill when you return. Let your phone carrier know your travel plans, including how you plan to use your phone on your cruise. You'll want to make sure you understand all of the potential charges. Contact your carrier for specific information.
AT&T
Sprint
T-Mobile
Verizon
Check with your carrier for international dialing access
You will want to make sure international and cruise package dialing is active on your mobile phone plan so that you can use it in the Canadian ports and remember that international and maritime roaming rates will apply to calls placed onboard the ship (charges will appear on your phone bill). Because roaming rates can be high on cruises, checking with your carrier for specific cost details before you leave is a good idea.
Aboard your flight and cruise
Your cell phone's battery life is the key to keeping you connected. Below are some tips for staying powered up on your trip:
Remember to set your phone to Airplane Mode when you board your flight. You can also do this aboard the cruise when sailing to avoid roaming charges unless you have the cruise ship package with your carrier. This suspends all calling and texting functions but still allows you to play games, use your camera and listen to music, etc.
On the cruise, you'll want to charge your phone every night to ensure enough battery life for the next day.
Try to turn off your phone when you're not using it. Leaving your phone on all day drains the battery, so it's a good idea to turn it off while you're on a shore excursion, eating or reading.
Smartphone tips
As one of the most popular communication devices today, smartphones have revolutionized how we connect and the world. We know leaving your smartphone behind for an hour, much less multiple days is difficult. The following tips will help you save your phone's battery life and get the most out of your smartphone while on the cruise:
Before your cruise, you'll want to disable any applications that give you regular updates, such as sports reports and weather updates.
Disable the Data Enabled or Data Roaming option on your phone and keep it off until you reach your destination. Turn off the function for "Automatic" checking of emails and change the email settings to "Manual" to reduce data roaming charges. During your trip, you can check for email messages when connected to a free, wireless Internet connection, such as in a hotel lobby or Internet cafe while in port.
In-room phones and phone cards
If you choose to not bring your mobile phone, you can stay in touch with others while on your cruise using the in-room phones. Please make sure you understand all of the charges associated with this before you place your call, as the rates can be expensive.
For more information, please call one of our Reservation Coordinators at 800 247 1899, Monday through Friday between 8:30am-5:00pm, Pacific Time.
An Alaskan cruise vacation allows you to explore multiple locations without the hassle of checking in and out of hotels, packing and unpacking, and spending valuable time trying to find quality restaurants–all with excellent service dedicated to enhancing your exceptional travel experience.
Each cruise line makes rewarding the excellent service you'll receive onboard easy. A gratuity of $16-$19 per day (depending on the cruise line and cabin category), per guest for dining and stateroom services will be automatically added daily to your shipboard account. The cruise line also will automatically add an 18% service charge to beverages purchased through your onboard account. Before the end of the cruise, the Cruise Director will address more specific questions regarding tipping procedures.
If you take a taxi to the pier, it's common to simply round up to the next dollar when paying your tab. The cab drivers appreciate this, and it is considered part of their income. When you arrive at the ship on embarkation day, we suggest tipping the porters at the pier $1.25 per bag when they take your luggage to place it on the ship. When visiting restaurants off the ship and during shore excursions, a 15-20% tip for restaurant service workers is appreciated.
With its richly dense rainforests and towering glaciers, Alaska is a place unlike any other— anywhere you look is a stunning site. We recommend whale watching; Juneau is home to the majestic humpback whales. Alaska also offers some of the most incredible ports to visit: eat the freshest seafood, get your chocolate fix and stroll under a canopy of sweet-smelling spruce trees. Here are a few articles with the top experiences we recommend:
Articles on how to pack and prepare for your Alaska Cruise
Articles with cruising advice
We hope these suggestions and tips help answer your questions! If you have any other inquiries, please don't hesitate to call our Reservation Coordinators at 800 247 1899 Monday through Friday, 8:30am to 5:00pm Pacific Time.
WE CREATE EXCEPTIONAL TRAVEL EXPERIENCES
CALL US TO BOOK YOUR TRIP OF A LIFETIME!
800 247 1899
Traveler Experiences
Guest Reviews
"It was wonderful! Thanks, Inspiration for all you did for me on that life-changing event and cruise!"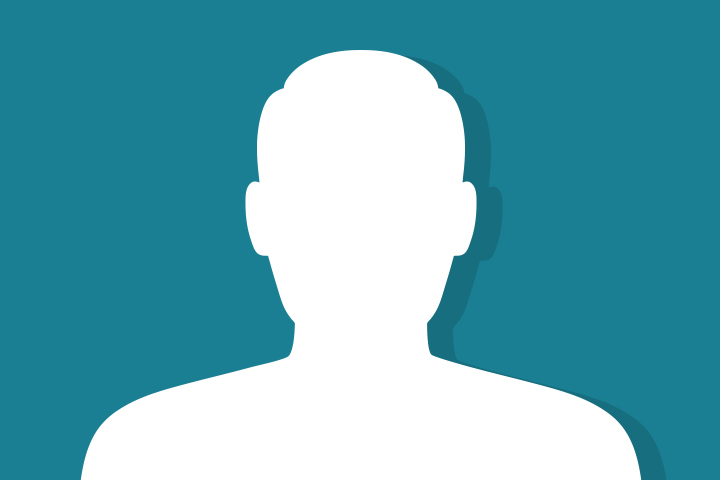 Susan W.
Allentown, PA
"Everyone went out on the deck and sang How Great Thou Art. A ray of sunshine broke through the skies. God was showing off! What a moment!"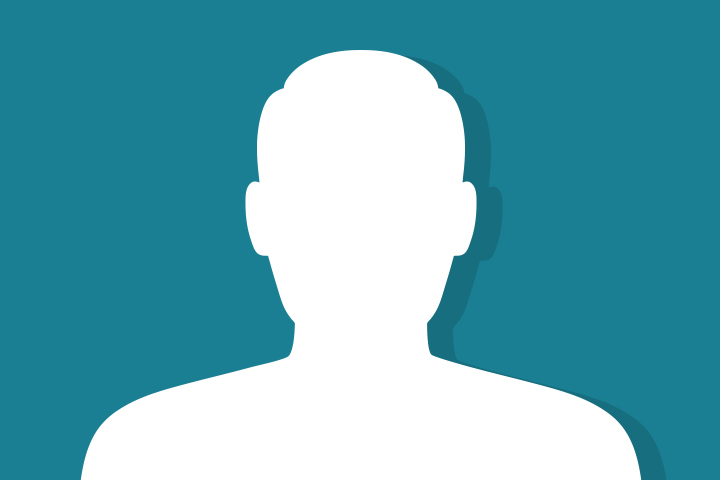 Kathy W.
Mobile, AL
"The cruise was fabulous. It's just amazing the closeness you feel toward people you've never met before. It's like finding a family member you didn't know you had and having an instant connection."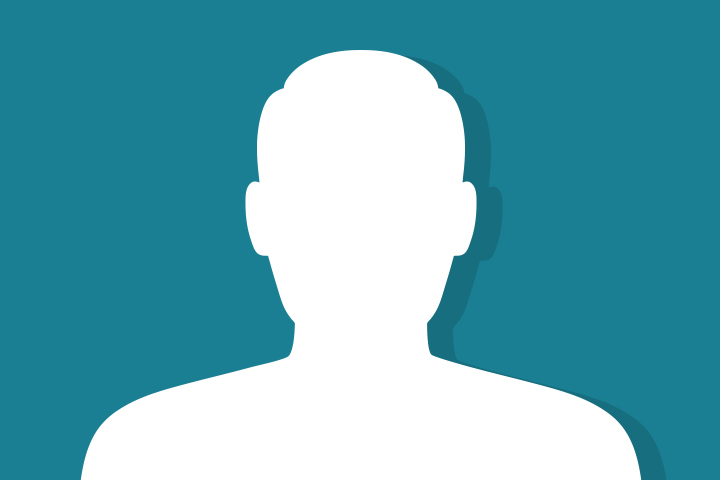 Margaret H.
Memphis, TN
Important Information for Your Journey