Join this unforgettable Christian Tour to Israel with Salem Media Group and Alistair Begg
A Note From ALISTAIR BEGG
Dear Friends,
Susan and I are excited to be touring the Holy Land in the fall of 2024 and I hope you'll join us! The trip promises to be a time of remarkable discovery. We'll visit many places where Jesus walked and taught about the Kingdom of God. The tour's itinerary includes visiting the Garden of Gethsemane, exploring the ancient city of Jerusalem, enjoying a boat ride on the Sea of Galilee and seeing the Western Wall, part of the original Temple Mount where believers have made their way to pray for centuries.
Inspiration Tours will take care of every detail along the way by providing exceptional accommodations, delicious cuisine and comfortable travel to more than forty biblical sites.
During our time together, we'll learn from the Gospels while experiencing firsthand the locations where these pivotal events took place in human history. A trip to Israel is a landmark opportunity for every believer and a time to deepen your faith by seeing where the fulfillment of God's promises through the Lord Jesus unfolded.
Touring Israel will be a memorable time connecting with new friends, learning from God's Word and, most importantly, growing in our love for Christ. I hope you'll come along.
With my warmest Christian greetings!
Alistair
Featuring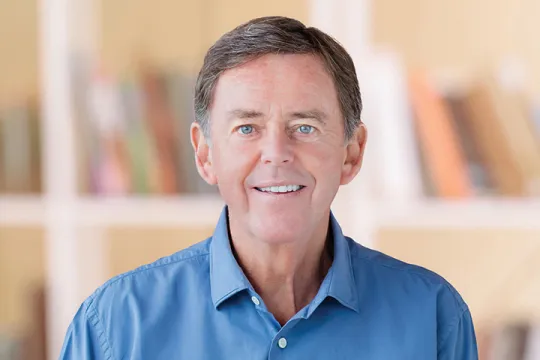 Alistair Begg
Alistair Begg, with pastoral roots since 1975, graduated from The London School of Theology. He served in Scotland before becoming the senior pastor at Parkside Church, Ohio, in 1983. Beyond pastoral duties, he's an author and the voice behind Truth For Life radio program, which emanates from his weekly teachings at Parkside. His teachings, deeply rooted in Scripture, let the Spirit of God work through the Word. Married to Susan since 1975, they have three children. Alistair's unwavering faith and teachings resonate globally.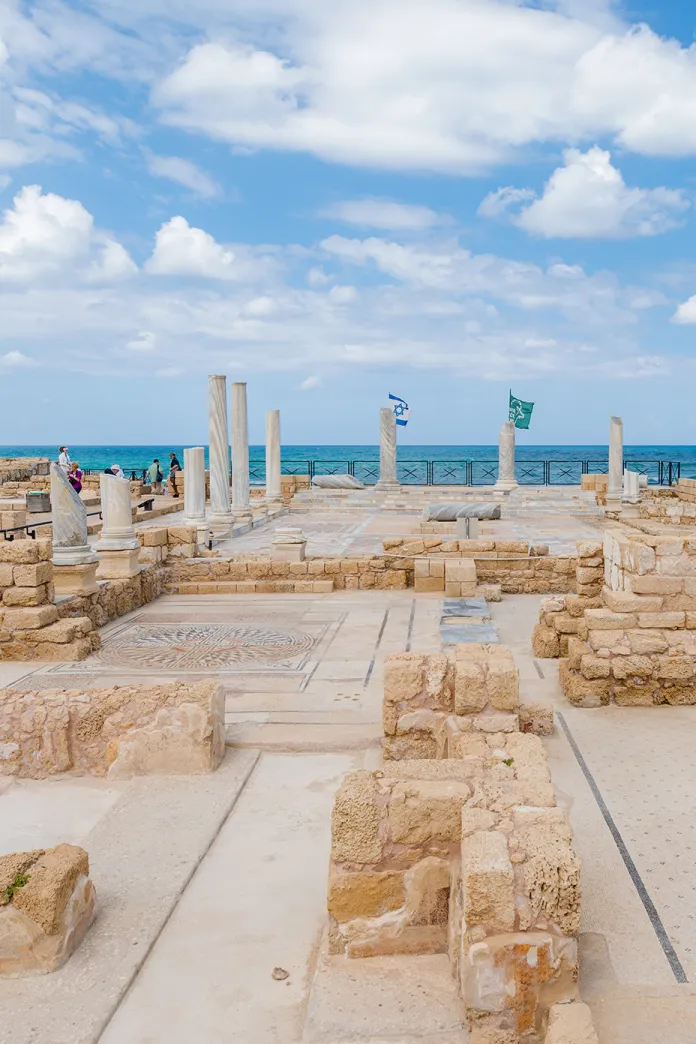 Caesarea by the Sea
Visit this ancient Roman seaport where the gospel first came to the Gentiles. Peter preached his first sermon and baptized Cornelius and his household here.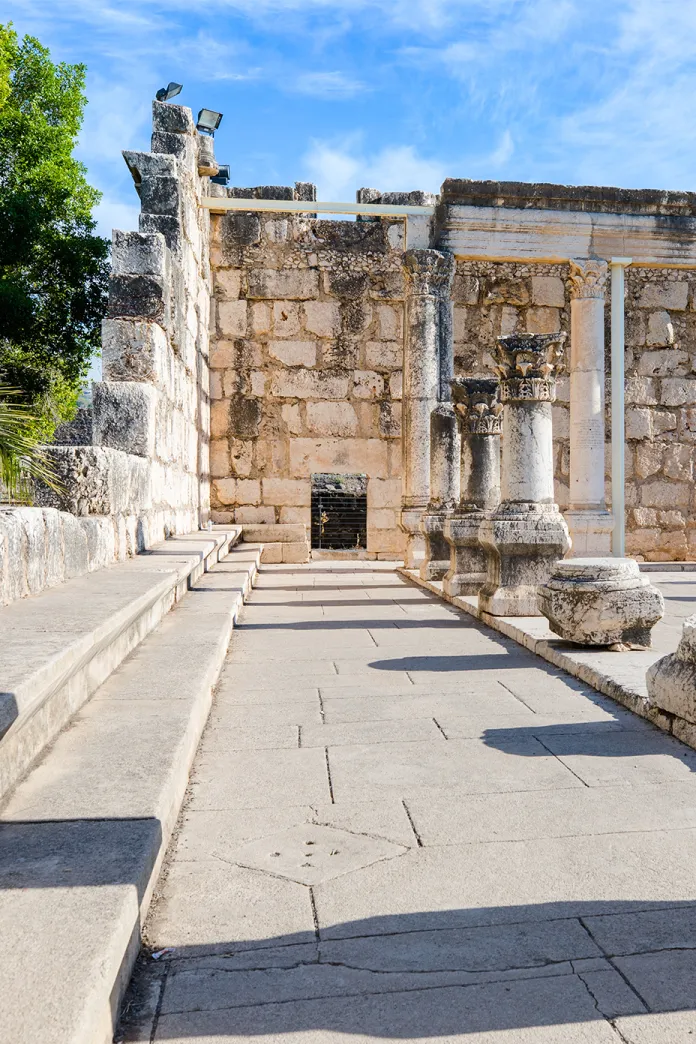 Capernaum
This small village was at the center of Jesus' ministry. Here He called disciples and performed many miracles. Nearby is the iconic St. Peter's Church.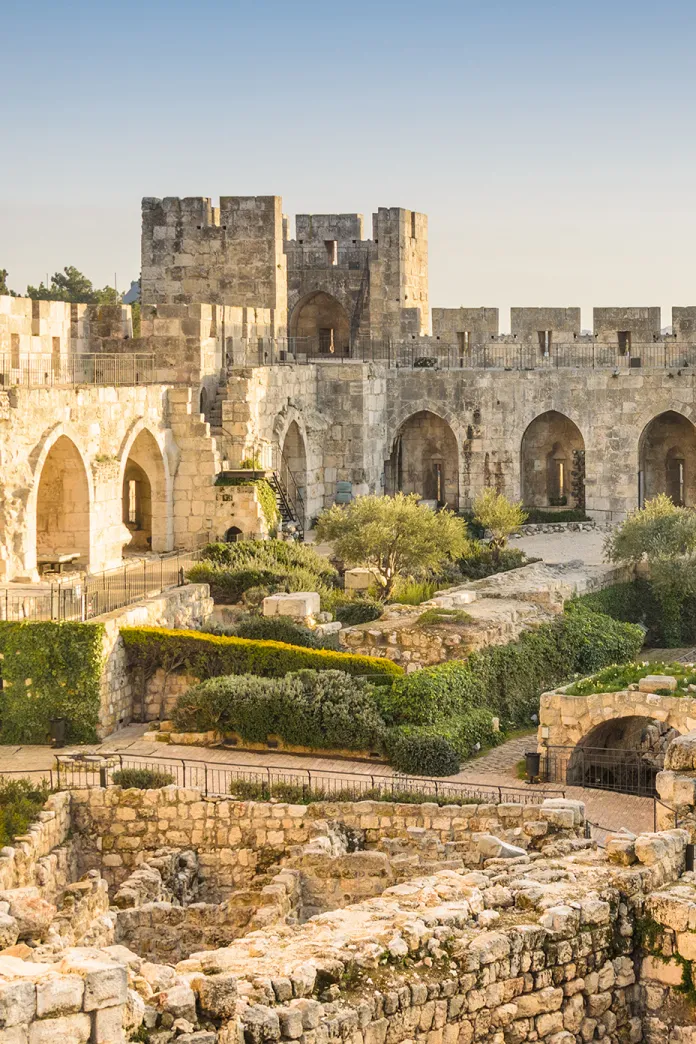 City of David
Walk the same paths as biblical figures and witness archaeological marvels. King David established his kingdom here more than 3,000 years ago.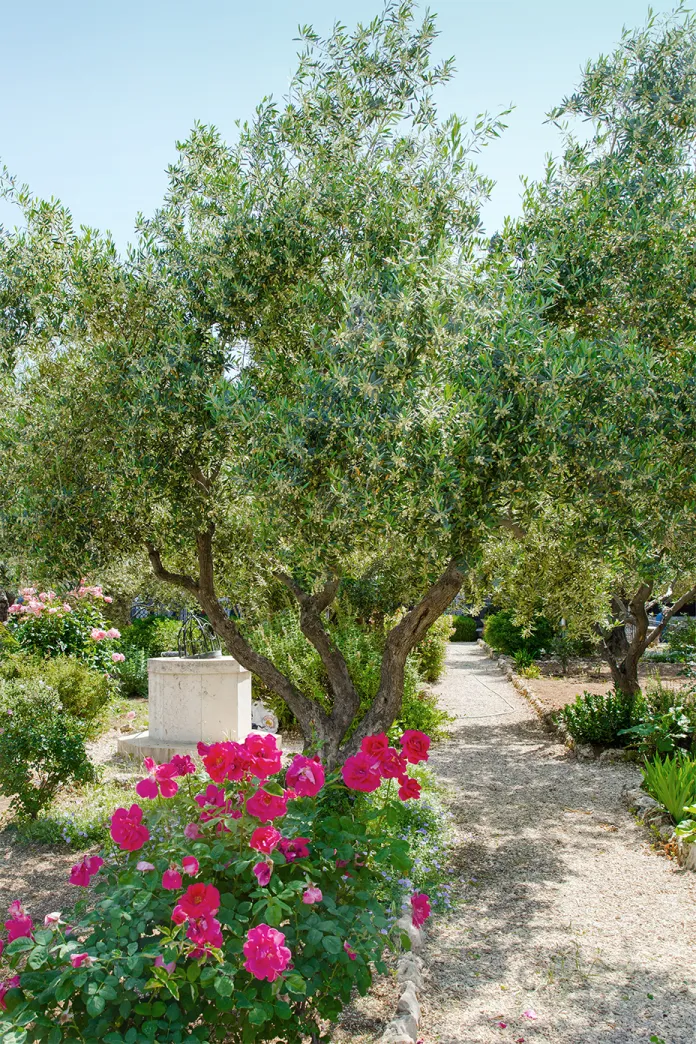 Garden of Gethsemane
Sit where Jesus went to pray the night of His arrest. We encourage our travelers to pause among the ancient trees for a moment of prayerful contemplation.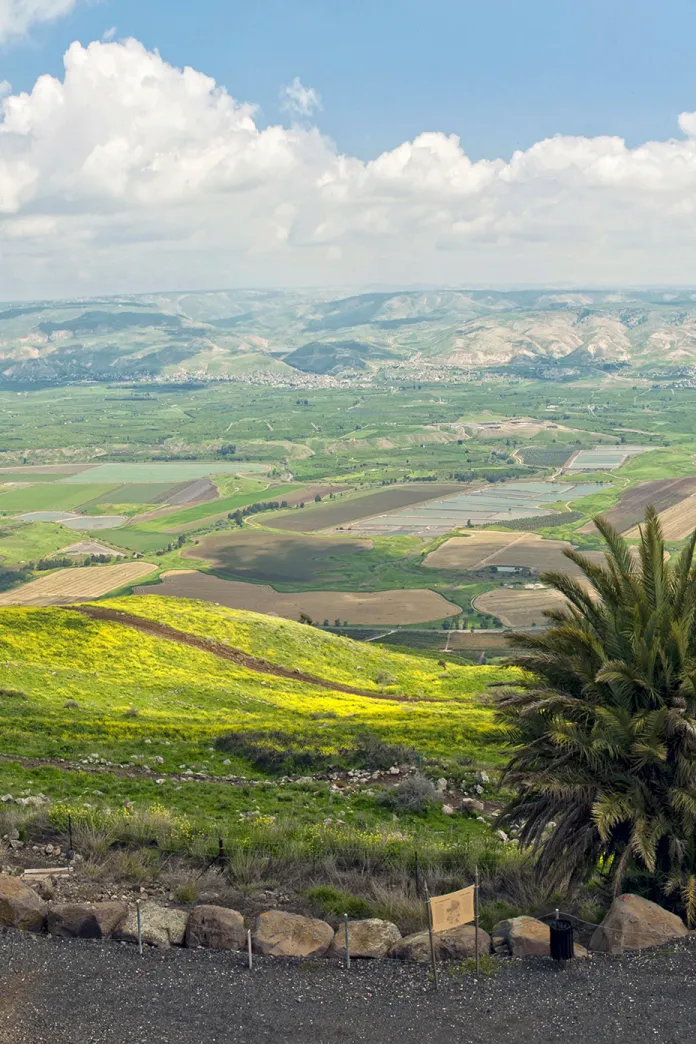 Mount Carmel
Overlooking the Jezreel Valley, travelers will experience historical and future stories, including the destined site of the final battle between good and evil.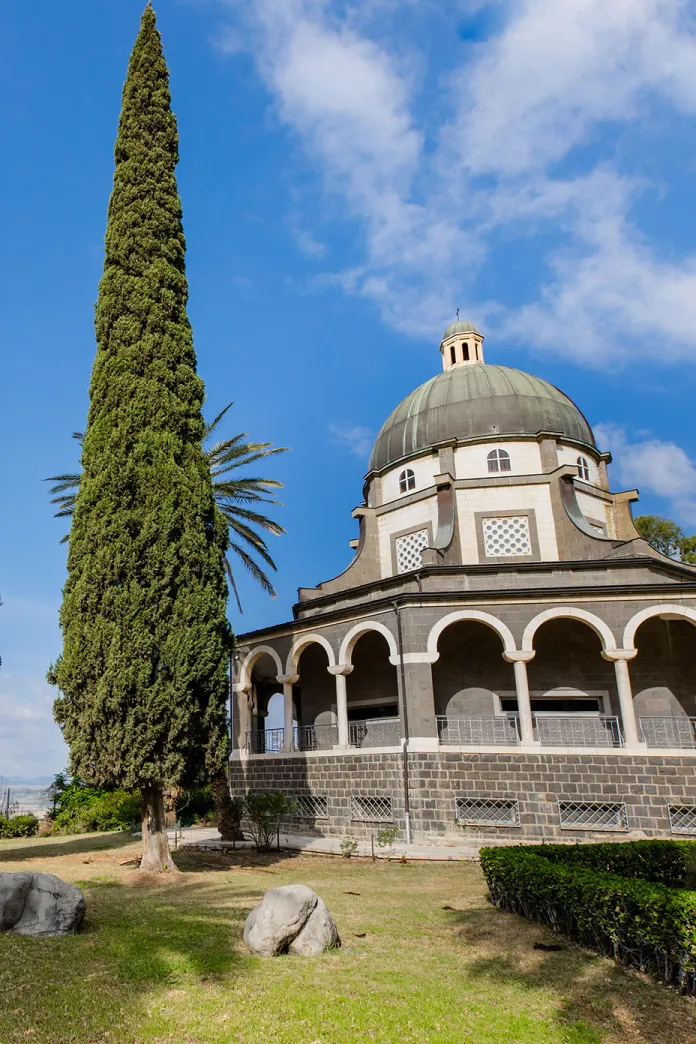 Mount of Beatitudes
Jesus delivered His "Sermon on the Mount" in this very spot. Hear a sermon overlooking sparkling, tranquil waters and experience the powerful natural acoustics.
Mount of Olives
Jesus wept over Jerusalem here, and it's where He ascended into Heaven on His last day on earth. Gaze at the gate He will walk through when He returns.
Nazareth Village
Tour this ancient village. Hear period actors share parables, pet a donkey or two, and enjoy the breathtaking scenery as you walk through this tiny town.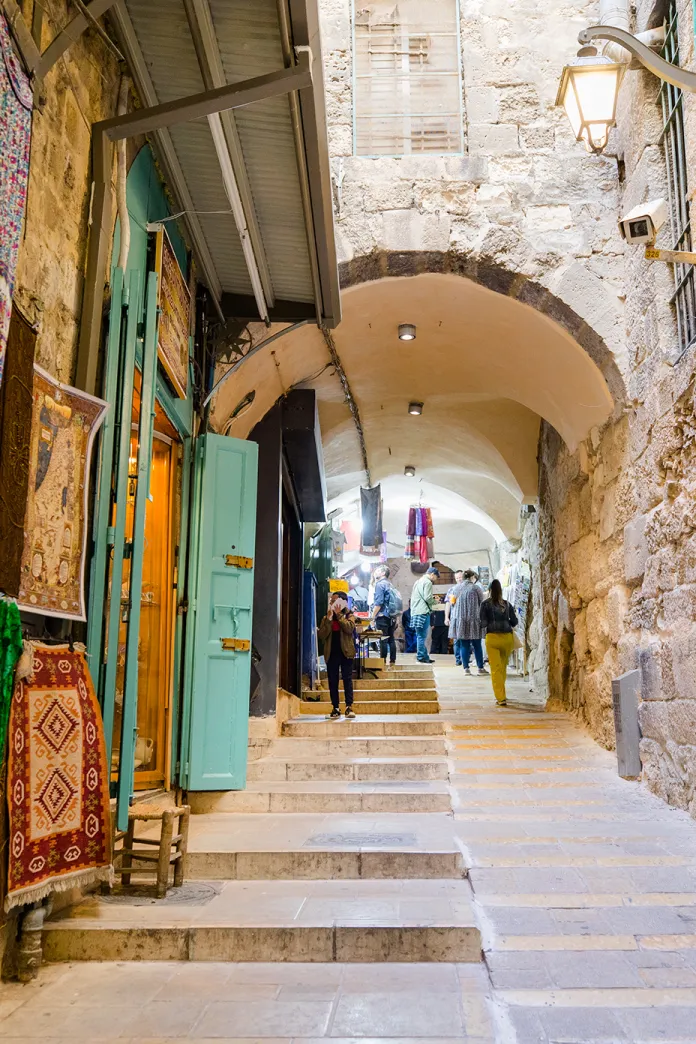 Old City Jerusalem
Walk the city's stone paths as you take in its ancient culture. Search for the perfect items and bargain with vendors for local wares and gifts for loved ones.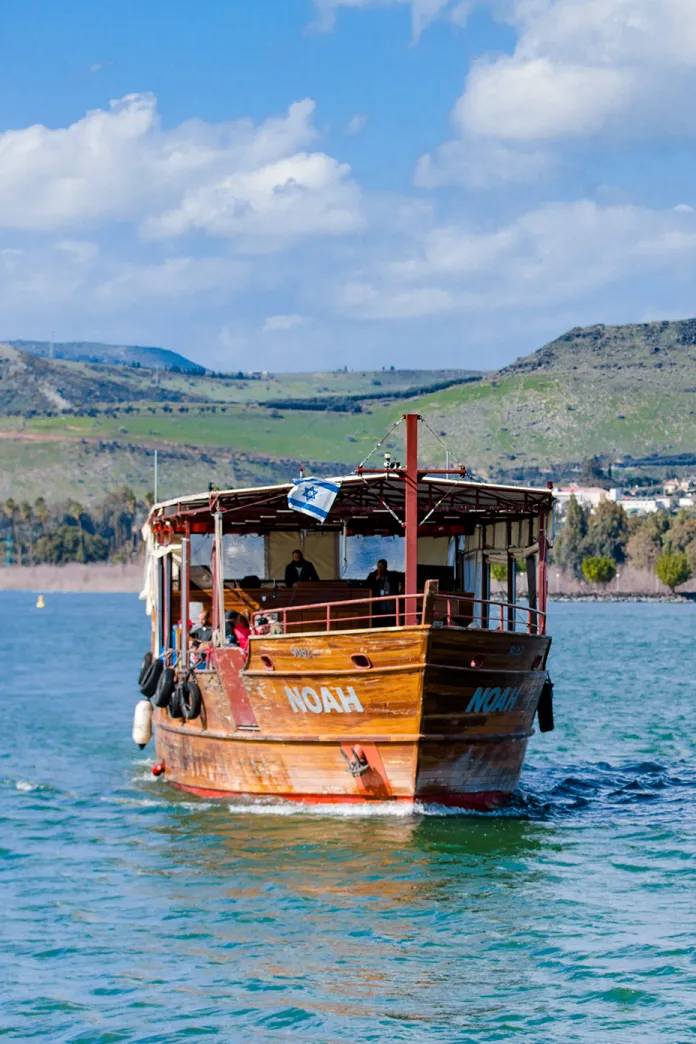 Sea of Galilee
Jesus spent much of His public ministry near these shores. Sail in traditional wooden boats through the calm waters while contemplating the area's significance.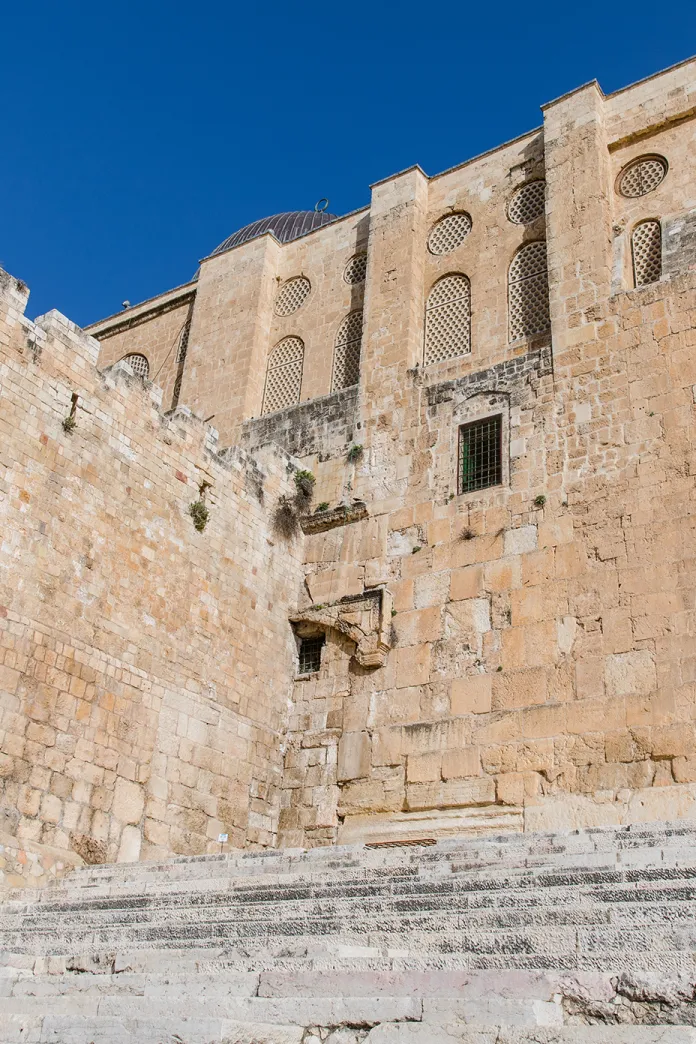 Southern Steps of Temple Mount
Stand where Jesus stood 2,000 years ago to teach and heal the crowds of Jerusalem and where ancient Jewish worshipers ascended to enter the Temple.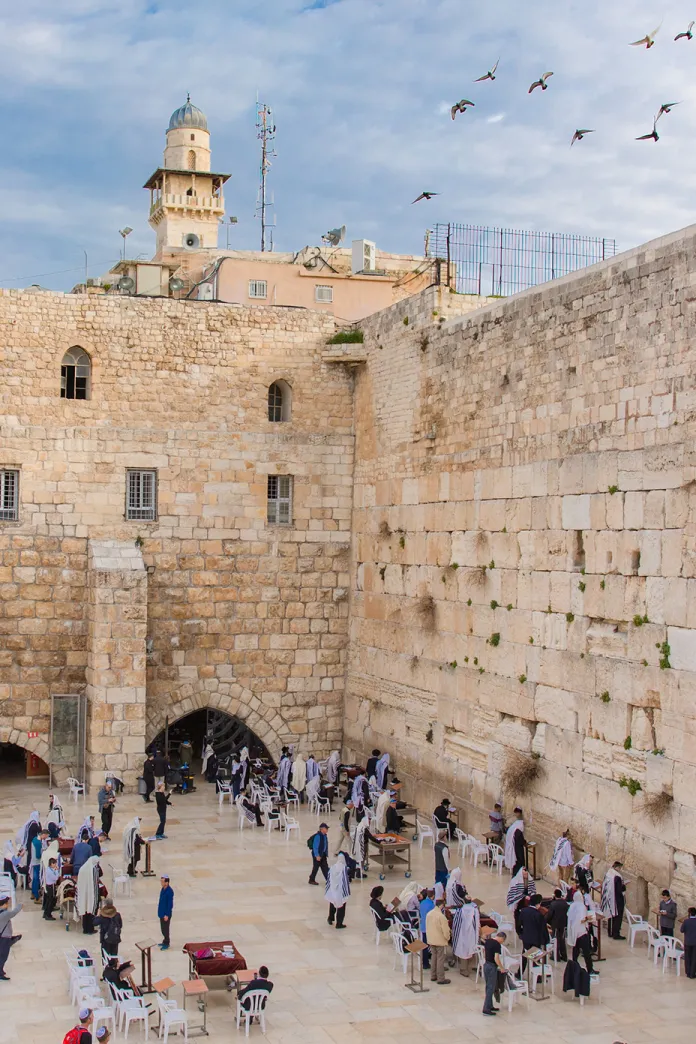 Western Wall
Visit one of the most sacred sites in Judaism—all that remains of the original Temple, also known as the "Wailing Wall." People worldwide come here to pray.
Top Sites
Discover the iconic places you've read about for years! Step foot in places where Jesus lived, worshiped, proclaimed the gospel, and healed the sick.
Please carefully review the details of the Cancellation Policy below, as well as the full Terms & Conditions prior to booking your travel event.
All prices, penalties and change fees are quoted per passenger based on selected occupancy.
| | |
| --- | --- |
| $600 deposit with reservation | Credit card, personal check, cashiers check, or money order. Must be in U.S. funds. |
| May 21, 2024 | Final Payment due |
| On or after May 21, 2024 | Full Payment required |
| | |
| --- | --- |
| Today - May 30, 2024 | $100 |
| On or after May 31, 2024 | No Changes Allowed |
Additional fees may be assessed by suppliers for connections booked from your home city, as well as forced single occupancy due to roommate cancellation. Those fees charged will be passed to the passenger. 
| | |
| --- | --- |
| Today - May 30, 2024 | $100 administration fee |
| May 31 - June 27, 2024 | Deposit amount |
| June 28 - August 8, 2024 | 50% of the total package |
| August 9 - 28, 2024 | 75% of the total package |
| On or after August 29, 2024 | No Refunds |
Cancellations must be confirmed in the Inspiration office during regular business hours: Monday through Friday, 8:30 a.m.-5:00 p.m. (Pacific Time)
Cancellation fees apply regardless of the reason for cancellation, including medical and family matters.
It is the personal responsibility of each passenger to fully comply with all Immigration and documentation requirements.
With such diverse terrain, Israel's weather and climate vary greatly. Its mountains see abundant snowfall in the winter, and its deserts can reach three-digit temperatures during the summer months. However, the most populated parts of the country will see hot, dry summers and mild, wet winters.
The warm summer lasts from April to October, with June through September reaching the highest temperatures. A cool, brief fall leads into the rainy season, which begins in late October or early November. The winter months can be cold in the hilly regions, and even arid Jerusalem has been known to get small amounts of snow in the winter.
We've provided the checklist and information below to help you pack for your exceptional travel experience.
Packing Checklist
Casual clothes (trousers/pants, jeans, shorts, T-shirts, collared shirts or blouses)
Light sweater or jacket
Bathing suit and a cover-up or wrap
Light raincoat and/or compact umbrella
Comfortable walking shoes or sandals with rubber soles
Hat, sunglasses and sunscreen
Toiletries (in a sealed, clear plastic bag inside your carry-on luggage)
Minor First Aid care items (Band-Aids, aspirin, hand sanitizer, etc.)
Medications (please bring all medications in their original containers)
Hair care appliances (see our information on Using Electronics during your trip)
Small bag or backpack (large enough for a small Bible, pen, camera and other personal items)
Passport with separate photocopy (see below for more information)
Packing Tips
Make certain your suitcase closes and fastens securely. Mark your luggage and carry-on bag with your name and address so you can distinguish them easily. We also recommend you put identification information—name, address and phone number—INSIDE your luggage in case the luggage tags are lost in transit. We also suggest keeping your essential toiletries and a one-day change of clothes in your carry-on. Do not pack your passport or travel documents in your luggage. It is suggested that you keep a color copy of the information page of your passport inside your luggage if your passport is lost.
For more information, please call one of our Reservation Coordinators at 800 247 1899, Monday through Friday between 8:30am – 5:30pm, Pacific Time.
We know how nice it is to have the convenience of home when traveling. Bringing your electronics and hair appliances can enhance your overall travel experience. Here are some things to know about your electronics before you pack them:
Phones, MP3 Players, Laptops, Cameras & Video Cameras
Most small digital devices have dual-voltage chargers that do not require a converter. Before leaving on your tour, you'll want to check each device's manual or power cord to determine if it is dual voltage. If so, you must bring an adapter to plug the charger into the outlet.
Blow Dryers, Curling Irons & Straighteners
Many hotels provide hair dryers in each room. If you prefer having your hair appliances, you may consider purchasing or borrowing more travel-friendly dual-voltage appliances instead of a converter–a less expensive (and lighter) option.
You have three options of devices designed to help you operate personal electronics overseas:
Adapters
Israel uses two electrical socket types: Type C, the standard Euro plug, and Type H, unique to Israel. Bring Type C and H adapters to Israel to enable your standard plug to fit into wall outlets in Israel. Most are relatively inexpensive, about $3 to $5 each. If you travel frequently, consider purchasing a universal adapter kit, like this: Travel Adapter.
Dual-voltage Appliances
Many small electronic devices are dual-voltage and will adjust automatically for other countries. If your appliance's charger has a manual switch, you must change it back and forth before plugging in your appliance. Check the manual or power cord for the device to know if it will work with 220 voltage without a converter.
Converters
A power converter allows you to run U.S. devices that are not dual-voltage. Most converters cost $40 to $50. Be aware that U.S. electronics that are not dual-voltage should never be used without a converter in countries with a voltage of 220.
For more information, please call one of our Reservation Coordinators at 800 247 1899, Monday through Friday between 8:30am-5:00pm, Pacific Time.
Transfers
We want to help make your trip as smooth and enjoyable as possible. We can book motorcoach transfers from the airport to your hotel and on your return trip.
Hotel Stays
Remember that you always have the option of arriving earlier or staying later. For example, hotel reservations may be available if you want to arrive a few days early before boarding your cruise or stay a few days after the cruise returns.
For more information please call one of our Reservation Coordinators at 800 247 1899, Monday through Friday between 8:30am-5:00pm, Pacific Time.
As you plan for your upcoming Christian cruise with Inspiration, you may wonder about using money and credit cards during your travels. We've made the following recommendations to help you save money, avoid unnecessary fees and focus on an exceptional travel experience.
Consider leaving all unnecessary credit cards at home.
Once you determine which cards you'll bring, remember to notify each credit card company of your intended travel dates and locations to ensure fraud alerts and holds are not placed on your accounts.
For each card, you'll want to store the bank's contact information in a separate, secure location in the unlikely event your wallet or purse is lost or stolen.
Almost all businesses in Israel accept U.S. credit or debit cards (debit cards will only work with ATMs, however, as most foreign businesses don't have PIN machines). In most locations, the availability of ATMs makes withdrawing local currency an easy option for everyday purchases like meals, beverages and small souvenirs. Remember that ATM exchange rates vary daily.
If you plan to use your credit cards, you'll want to check with each credit card company to determine the international exchange fee for each card. Because the difference of a few percentage points could cost you hundreds of dollars (depending on your purchases), we recommend using cards with lower international exchange fees. Using your credit card for large purchases gives you more protection for the items you buy on your trip. You can review your credit card statement to verify all of your purchases.
Israel's official currency is the New Israeli Shekel (NIS), although most stores and businesses will accept U.S. dollars. We visit very few places with ATMs on tour, so we strongly recommend you arrive with U.S. dollars in small denominations or shekels. Hotels will exchange small amounts of currency as well.
POSSIBLE TOUR EXTENSIONS:
Egypt
The Egyptian Pound (EGP) has devalued greatly over the last several years. Most larger hotels, restaurants and businesses will accept U.S. currency and major credit cards. Hotels will exchange small amounts of currency as well.
Italy
In Italy, the official currency is the Euro (€). Most larger hotels, restaurants and businesses will accept major credit cards. Hotels will exchange small amounts of currency as well.
Jordan
The Jordanian Dinar (JOD) is the official currency in Jordan. Most larger restaurants, shopping malls and hotels accept U.S. currency and major credit cards. You may want to carry dinar notes or coins to spend in smaller shops and restaurants. Hotels will exchange small amounts of currency as well.
Turkey
The official currency of Turkey is the Turkish Lira (TL). The country's tourism-oriented places and larger businesses typically accept U.S. currency. Visa and MasterCard are also widely accepted. Hotels will exchange small amounts of currency as well.
For more information please call one of our Reservation Coordinators at 800 247 1899, Monday through Friday between 8:30am-5:00pm, Pacific Time.
Today's technology allows you to stay connected while traveling—ensuring you get that memorable photo or message from your loved ones. On most ships, you should be able to use your cell phone or smartphone to do everything you're used to doing at home. In addition, mobile phones provide convenient access for emergencies and confirming travel plans. Some basic guidelines and tips will help you save money, keep your phone working effectively and stay in touch.
Before you leave
Spending some time contacting your cell phone carrier before your trip will help ensure you can call friends and family back home and eliminate any surprises on your phone bill when you return. Let your phone carrier know your travel plans, including how you plan to use your phone on your cruise. You'll want to make sure you understand all of the potential charges. Contact your carrier for specific information.
AT&T
Sprint
T-Mobile
Verizon
Check with your carrier for international dialing access
You will want to make sure international and cruise package dialing is active on your mobile phone plan so that you can use it in the Canadian ports and remember that international and maritime roaming rates will apply to calls placed onboard the ship (charges will appear on your phone bill). Because roaming rates can be high on cruises, checking with your carrier for specific cost details before you leave is a good idea.
Aboard your flight and tour
Your cell phone's battery life is the key to keeping you connected. Below are some tips for staying powered up on your trip:
Remember to set your phone to Airplane Mode when you board your flight. You can also do this aboard the cruise when sailing to avoid roaming charges unless you have the cruise ship package with your carrier. This suspends all calling and texting functions but still allows you to play games, use your camera and listen to music, etc.
On the tour, you'll want to charge your phone every night to ensure enough battery life for the next day.
Try to turn off your phone when you're not using it. Leaving your phone on all day drains the battery, so it's a good idea to turn it off while you're on a shore excursion, eating or reading.
PHONE CARDS AND RENTAL
If you choose to not bring your mobile phone, there are various ways to stay in touch with others during your travels. Here are three options to consider.
Phone cards purchased at home. An international prepaid phone card bought before you leave will allow you to use it at card-equipped public telephones in Israel. However when purchasing your card, please make sure the card specifically indicates that calls can be made from an international location. If left unspecified, international phone cards will only enable you to call to international locations from your home country.
Phone cards purchased in Israel. Most countries' public telephones accept phone cards purchased in various denominations from any post office and at various shops. You can make international calls from card-equipped telephones or special telephone company offices in the country's major cities using a phone card. The country's major telephone companies have toll-free numbers if you need assistance.
Phone Rental. You can also rent a mobile phone for international travel. Whether you need to stay in constant contact with folks back home or simply want to make and receive a few calls with loved ones, this is an option for you.
Hotel room phones. You'll also find phones in your hotel room. It's a good idea to check the hotel rates before placing calls to loved ones back home.
For more information, please call one of our Reservation Coordinators at 800 247 1899, Monday through Friday between 8:30am-5:00pm, Pacific Time.
Traveling to other parts of the world on an exceptional travel experience offers you both fun and the opportunity to become immersed in a different culture. While you're traveling with us, we want to make your time as carefree as possible by covering all tips and gratuities on your tour, including airport porters, hotel bellman and your tour guide. As you visit various restaurants apart from the tour, remember to acknowledge and reward excellent service.
In Israel, the general guideline for restaurant service workers is 10-12% of the bill and 15% to acknowledge excellent service.
Here are a few of our top articles:
Other travel tips:
We hope these suggestions and tips help answer your questions! If you have any other inquiries, please don't hesitate to call our Reservation Coordinators at 800 247 1899 Monday through Friday, 8:30am to 5:00pm Pacific Time.
WE CREATE EXCEPTIONAL TRAVEL EXPERIENCES.
CALL US ANYTIME
800 247 1899
Traveler Experiences
Guest Reviews
"Anyone considering a trip to Israel should definitely go! I recommend Inspiration for every detail. They position you to receive a touch from heaven. I promise, you will never be the same!"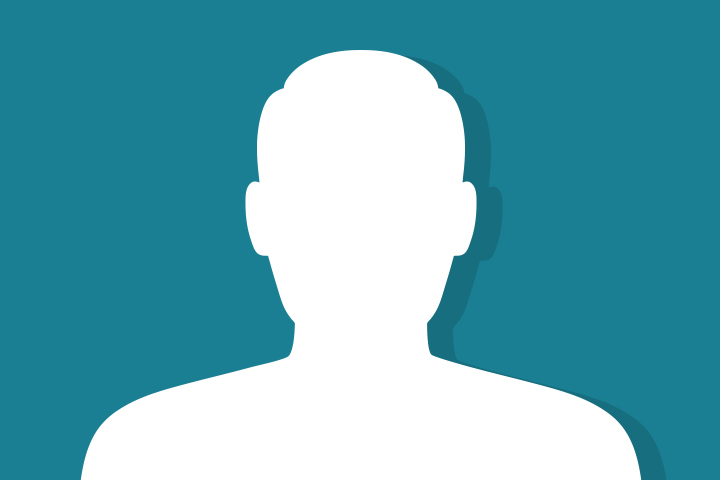 Beth R.
Rutland, VT
"...The beauty of Jerusalem all dressed in white limestone...Gorgeous. Everything I dreamed it would be."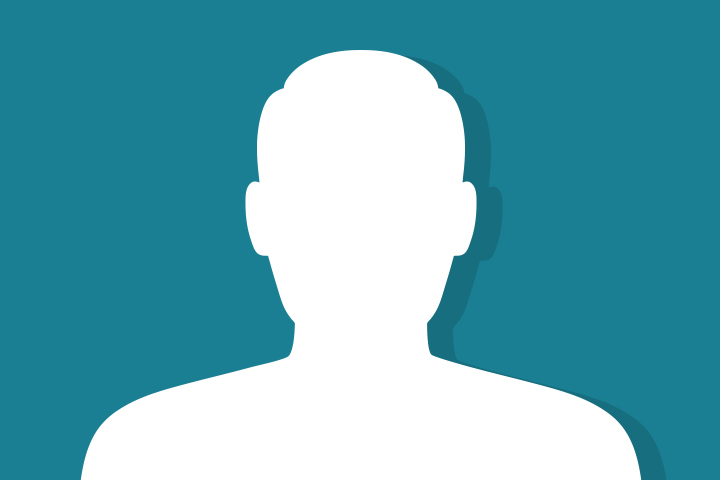 Diana C.
Tucson, AZ
"My dream of walking where Jesus walked was fulfilled. The baptism in the Jordan River was amazing. The Bible truly came alive in words I can't begin to express!"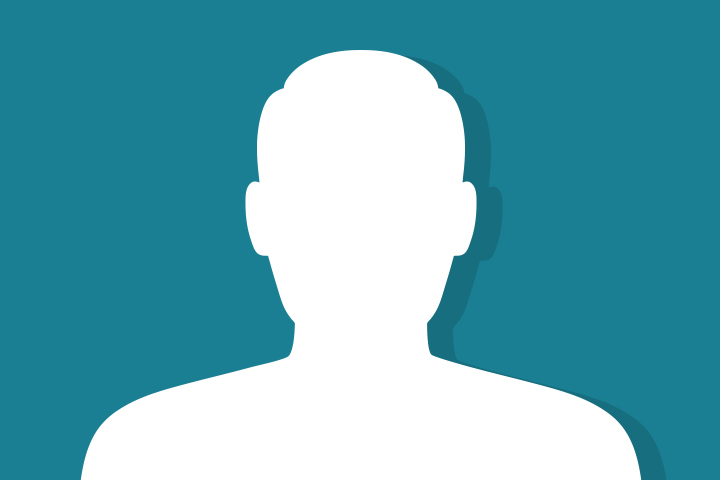 Sandy S.
Charleston, SC
IMPORTANT INFORMATION FOR YOUR JOURNEY